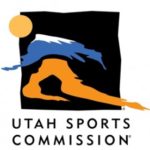 An exploratory committee comprising elected officials and business and community leaders in Utah has announced that Salt Lake City will pursue a bid to host the 2030 Olympic and Paralympic Winter Games. The Utah State Legislature unanimously passed a resolution, with the endorsement of Governor Gary Herbert, to support the capital city's intent to host. A 140-page report outlining details of the $1.3 billion bid was also released by the exploratory committee, which was formed last October. While Utah is focused on pursuing the 2030 Games, it plans to enter the bid process for 2026 should the International Olympic Committee announce dual awards for 2026 and 2030 as it did for the 2024 (Paris) and 2028 (Los Angeles) Olympic Games.
"One of the advantages of going through for 2030 now is avoiding potential competition in 2030," said Fraser Bullock, co-chair of the Olympic exploratory committee and chief operating officer of the Salt Lake Organizing Committee for the 2002 games. "Because if they award 2026 and all of a sudden there is a line of cities that are interested in 2030, I'd rather avoid that and just get the award now."
In the United States, Denver and Reno-Tahoe have expressed interest in bidding. Internationally, cities that have expressed interest in hosting in 2026 include Calgary, Canada; Sion, Switzerland; Sapporo, Japan; and Stockholm, Sweden.
The United States Olympic Committee is expected to decide by March 31 if it intends to pursue a bid for the 2026 Games.