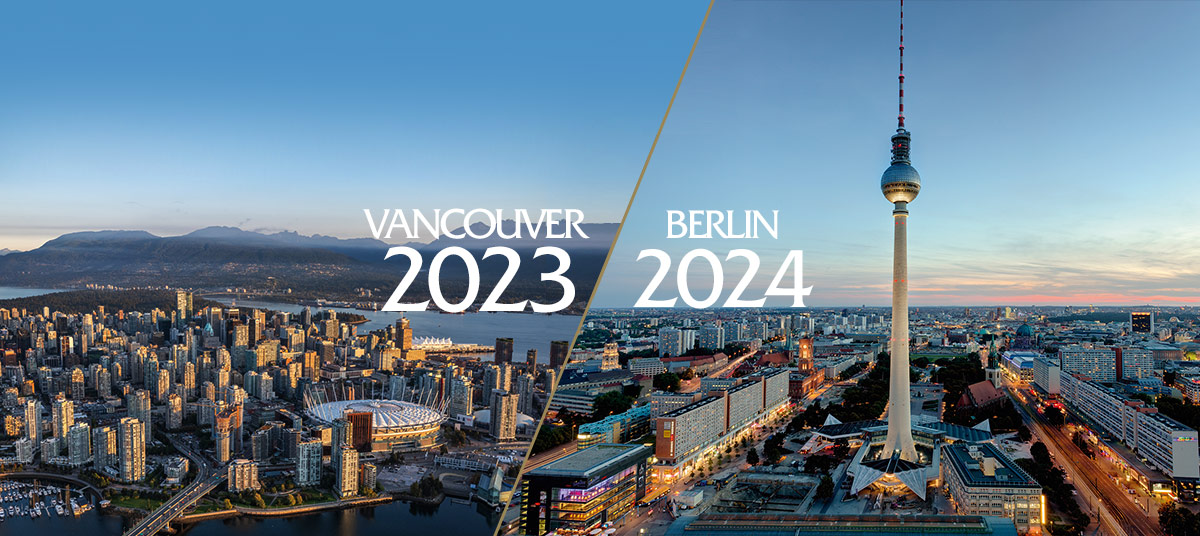 Vancouver and Berlin have been named as host cities for the Laver Cup in 2023 and 2024m respectively, following a comprehensive and competitive bidding process ahead of this September's event at The O2 in London.
The Laver Cup will be staged at Vancouver's Rogers Arena from September 22-24, 2023, while Berlin's Mercedes-Benz Arena will host the Laver Cup from September 20-22, 2024. London-based agency The Sports Consultancy conducted the bidding process.
"Our dream for the Laver Cup was to bring together the world's top players – rivals year-round – as teammates, to honor the great legends of the past and bring spectacular and competitive tennis to new destinations," Laver Cup Chairman Tony Godsick said. "With the fifth Laver Cup taking place in London in September, and today's announcement,  we are well on our way to realizing our vision for what is now a hugely popular event on the tennis calendar."
Canada has had three players compete for Team World in Laver Cup competition: Felix Auger-Aliassime, Denis Shapovalov and Milos Raonic. Vancouver, with its Sport Hosting Vancouver partnership, has hosted numerous international events including the 2018 Grand Prix of Figure Skating Final, 2019 World Junior Hockey Championships, 2019 Olympic Volleyball Qualifier and the annual World Rugby Sevens. It was recently named a FIFA World Cup 2026 Host City and host of the 2025 Invictus Games.
"Seeing the world's best players meet on center court here in Vancouver brings a whole new level of tennis to our city," President and Chief Executive Officer of Destination Vancouver Royce Chwin said. "Vancouver is raising our game in attracting top tier sporting events to our city and the Laver Cup is another exceptional competition to add to the schedule."
Germany's current star, world No.2 Alexander Zverev, is a four-time Laver Cup champion as part of Team Europe. The Mercedes-Benz Arena has showcased many international artists, as well as the Euroleague Final Four in 2009 and 2016, NBA and NHL games.
The three-day Laver Cup competition pits six of the best players from Team Europe, captained by  Bjorn Borg, against six leading players from Team World, led John McEnroe. The Laver Cup debuted in Prague in 2017 and has since rotated destinations between Europe and the World, staged in Chicago in 2018, Geneva in 2019, Boston in 2021 and in 2022, at The O2 in London this year.