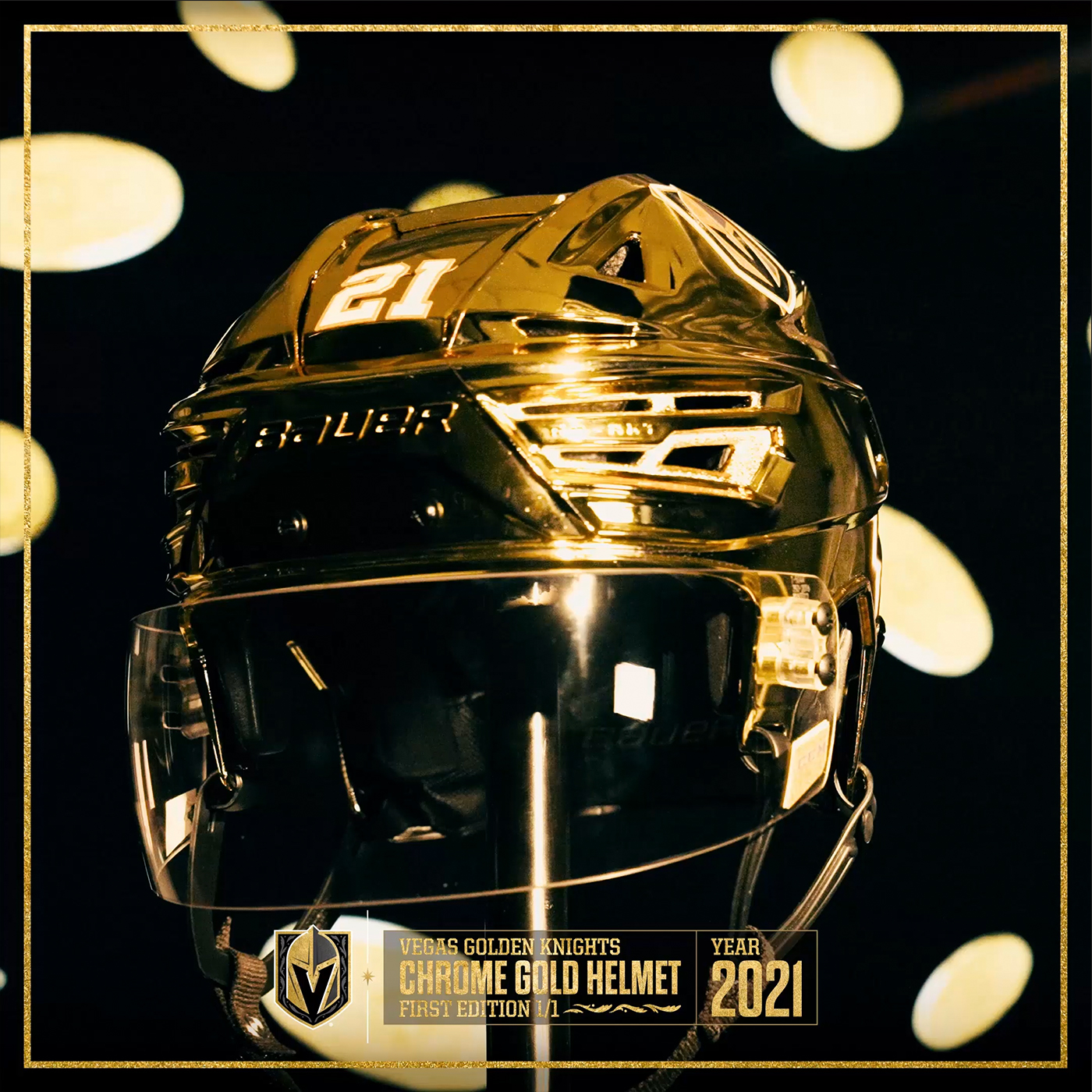 The Vegas Golden Knights have launched their first series of collectible NFTs (nonfungible tokens) with eight up for auction that will have premium physical redeemables tied to them as well.
There are eight NFTs in the inaugural batch with seven featured on Crypto.com/NFT in an auction-based format for a limited time of only 48 hours, starting on July 1 at 9 a.m. PT.
"We are always exploring new, innovative ways to engage our fans," said Vegas Golden Knights Chief Marketing Officer Brian Killingsworth. "We view NFTs as an emerging space that has generated significant interest and momentum in recent months. We hope Golden Knights fans and collectors alike appreciate the creativity and meaning behind our designs, as well as the unique redeemables associated with the winning bids. We look forward to our upcoming launch on July 1."
Minted by the Golden Knights on the Crypto.org Chain, each NFT is a digital collectible containing a unique serial number that guarantees scarcity and protects ownership on the blockchain. The team will also be issuing 1,500 digital-only versions of their "Gold Drip" coin collectible that will be sold for $50 each and will be available for purchase for 72 hours.
"The Golden Knights are one of the most exciting franchises in NHL history, both on and off the ice," said Crypto.com Executive Vice President and Global Head of NFT Joe Conyers III. "Hockey fans and NFT collectors alike will be thrilled; from a chrome gold team-issued helmet to a VIP package that includes a tour of the T-Mobile Arena, a Zamboni ride and the opportunity to watch pregame warm-ups from the penalty box at a Golden Knights game, these are really some first-class experiences."