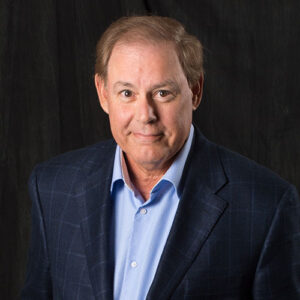 Steve Moore, the longtime president and CEO of the Visit Phoenix, has announced that he will retire at the end of this contract on March 31, 2021. Moore joined the bureau as CEO in 2002 and played a key role in raising money for the city's $600 million convention center expansion as well as attracting high-profile sports events to the destination.
In a letter to industry colleagues, Moore said the timing was right to step away from the position. "People have told me that when it's time, you will know it," he said. "They were right, and I shared my intentions this past year with both my past and current chairs."
During his tenure, Moore helped initiate the bid process that brought the Super Bowl to Arizona in 2008 and 2015, and played a key role in the winning bid for the 2023 game. He is a founding executive committee member of the Arizona Super Bowl Bid and Host Committees and the 2017 Phoenix Final Four Local Organizing Committee. In addition, he co-chaired the 2011 MLB All-Star Host Committee, and served on the bid and host committees for the 2009 NBA All-Star Game, the 2011 WWE WrestleMania in Phoenix and the 2016 College Football Playoff National Championship Game.
He has also played a larger role in the overall travel industry, serving on the board of directors of the U.S. Travel Association and as a founding board member of the Meetings Mean Business Coalition. He also is a past chairman of the Destinations International Foundation and chaired its successful $4 million capital campaign in 2011.
Moore previously spent 14 years as executive director of Visit San Antonio and oversaw successful bids for the NCAA Final Four and NFL preseason football games while there. Before that, he spent 14 years at Visit Houston supporting city leaders opening the initial phase of the George R. Brown Convention Center in 1987.