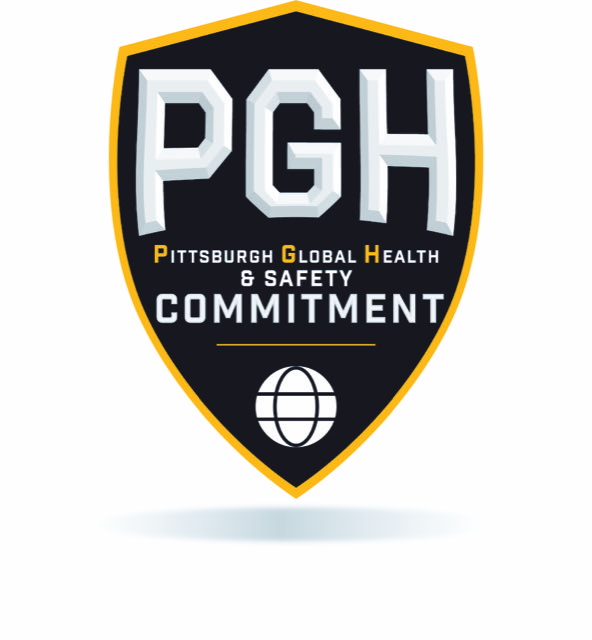 VisitPITTSBURGH is proud to present the Pittsburgh Global Health & Safety Commitment, a pledge between the hospitality and tourism communities and the region's residents and visitors in focusing on health and safety protocols ranging in places from the Pittsburgh International Airport to sports venues, businesses, transportation operations, restaurants, hotels and more.
The PGH Commitment adheres to the health practices recommended by the Centers for Disease Control and Prevention, the state of Pennsylvania and Allegheny County Health Departments and the City of Pittsburgh. The PGH Commitment is a baseline for VisitPITTSBURGH and its two divisions, SportsPITTSBURGH and MeetPITTSBURGH. All planning and protocols for future events will be built to ensure that event organizers are presenting safe event plans and guidelines in step with standards of the Pennsylvania and Allegheny County Health Departments.
"Leisure travelers and business and sports event organizers want to feel confident that destinations have state-of-the-art health and safety protocols, vetted by health officials, firmly in place," VisitPITTSBURGH President & CEO Jerad Bachar said. "We believe Pittsburghers and visitors alike deserve a unique commitment tailored to their specific needs."
The David L. Lawrence Convention Center — host of the 2021 EsportsTravel Summit — along with PPG Paints Arena and the Petersen Events Center, managed by ASM Global, have implemented the VenueShield Environmental Hygiene Program. Created by ASM Global, the VenueShield program offers best practices related to environmental hygiene, food service, customer journey and more.
"It is critical that we begin to safely and successfully bring business and sports events and meetings back to the Pittsburgh region, as they are a lifeline to the local economy and generate significant economic benefits to our community," Bachar added.