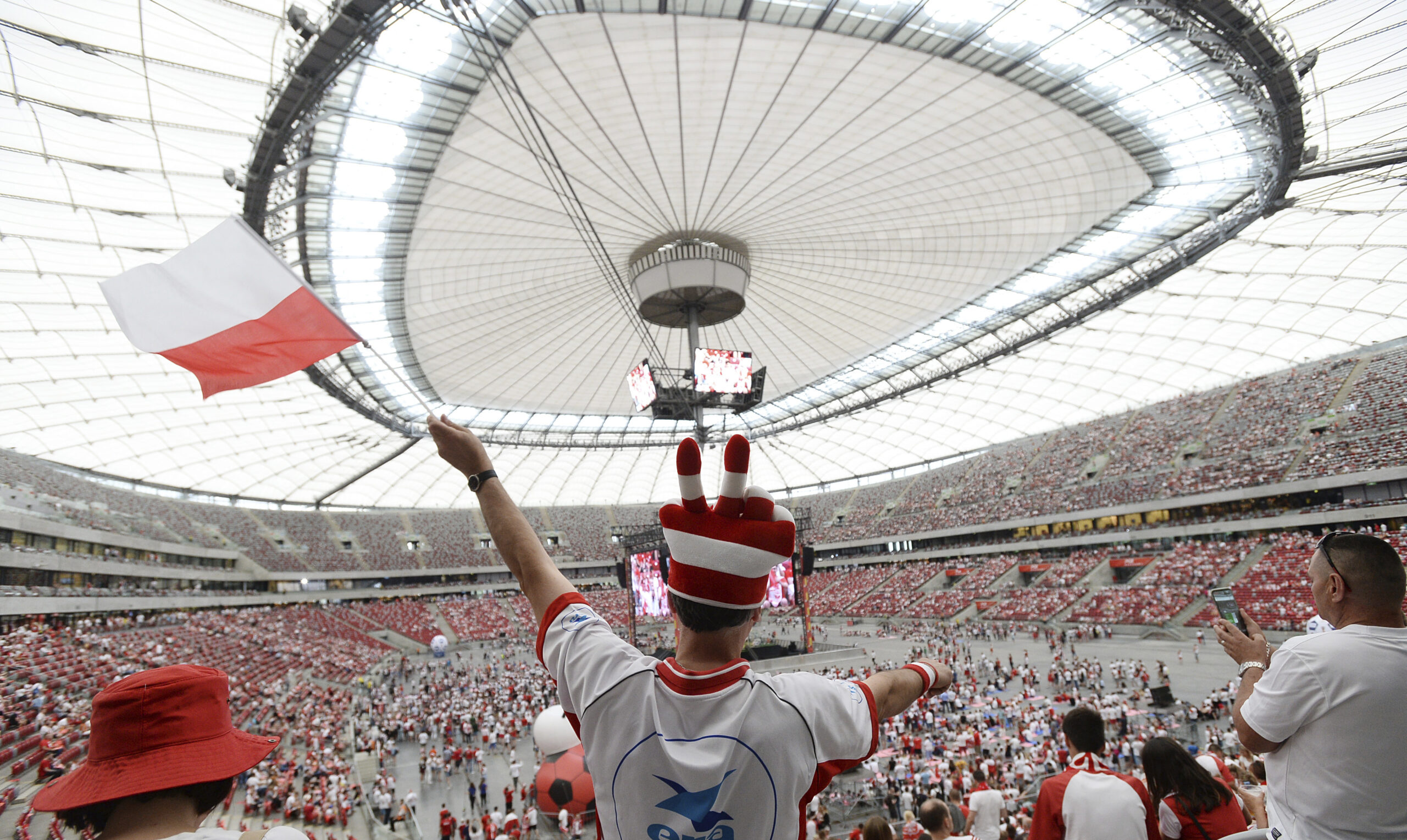 UEFA announced the National Stadium in Warsaw, Poland, will host the 2024 UEFA Super Cup, a match held annually between winners of the Champions League and Europa League competitions from the previous club soccer season, while also making major news about Russia's youth national teams and a disgraced former vice president of the continental organization.
UEFA made the announcement during its executive committee meeting in which it also announced Russia's under-17 national teams will be allowed to compete in international competition, although FIFA's stance is not yet clear. All Russian teams, at club and international levels, have been barred from UEFA events since Russia's invasion of Ukraine in February 2022. The ban on continental games being played on Russian territory remains in force and matches involving Russian teams will be without their national flag, jersey or anthem.
UEFA said it was "aware that children should not be punished for actions whose responsibility lies exclusively with adults and is firmly convinced that football should never give up sending messages of peace and hope.
"At the same time, the executive committee reiterated its condemnation of Russia's illegal war and confirmed that the suspension of all other teams of Russia (clubs and national teams) will remain in force until the end of the conflict in Ukraine," UEFA added.
Another announcement was to name Armand Duka of Albania as one of UEFA vice presidents, replacing Luis Rubiales, who resigned on September 10. Rubiales is under criminal investigation in Spain after World Cup-winning player Jenni Hermoso accused him of sexual assault for kissing her on the lips at the medal and trophy ceremony on Aug. 20 in Sydney, Australia.
Rubiales resigned three weeks after the final under pressure from Spanish lawmakers and demands from the women's national team for the federation to make changes. The Spanish football federation was also stripped of hosting the next UEFA annual meeting, which instead will be held in Paris on February 8.
As for the Super Cup's future host, the stadium is known as PGE Narodowy stadium when not hosting UEFA events and hosts Polish national team games. The venue opened ahead of UEFA Euro 2012, which Poland co-hosted with Ukraine, and the venue also staged the Europa League final in 2015.
Premier League champions Manchester City beat Sevilla of LaLiga on penalty kicks in this year's Super Bowl in Athens, which hosted the game after UEFA relocated the fixture from Kazan amid the ongoing conflict between Russia and Ukraine.
UEFA's next executive committee meeting will be October 10 when it announces the hosts for the Euro 2028 and Euro 2032 tournaments. A five-nation bid of England, Northern Ireland, Ireland, Scotland and Wales is the leading contender to host Euro 2028 while the leader for hosting duties in 2032 is a joint bid between Turkey and Italy.