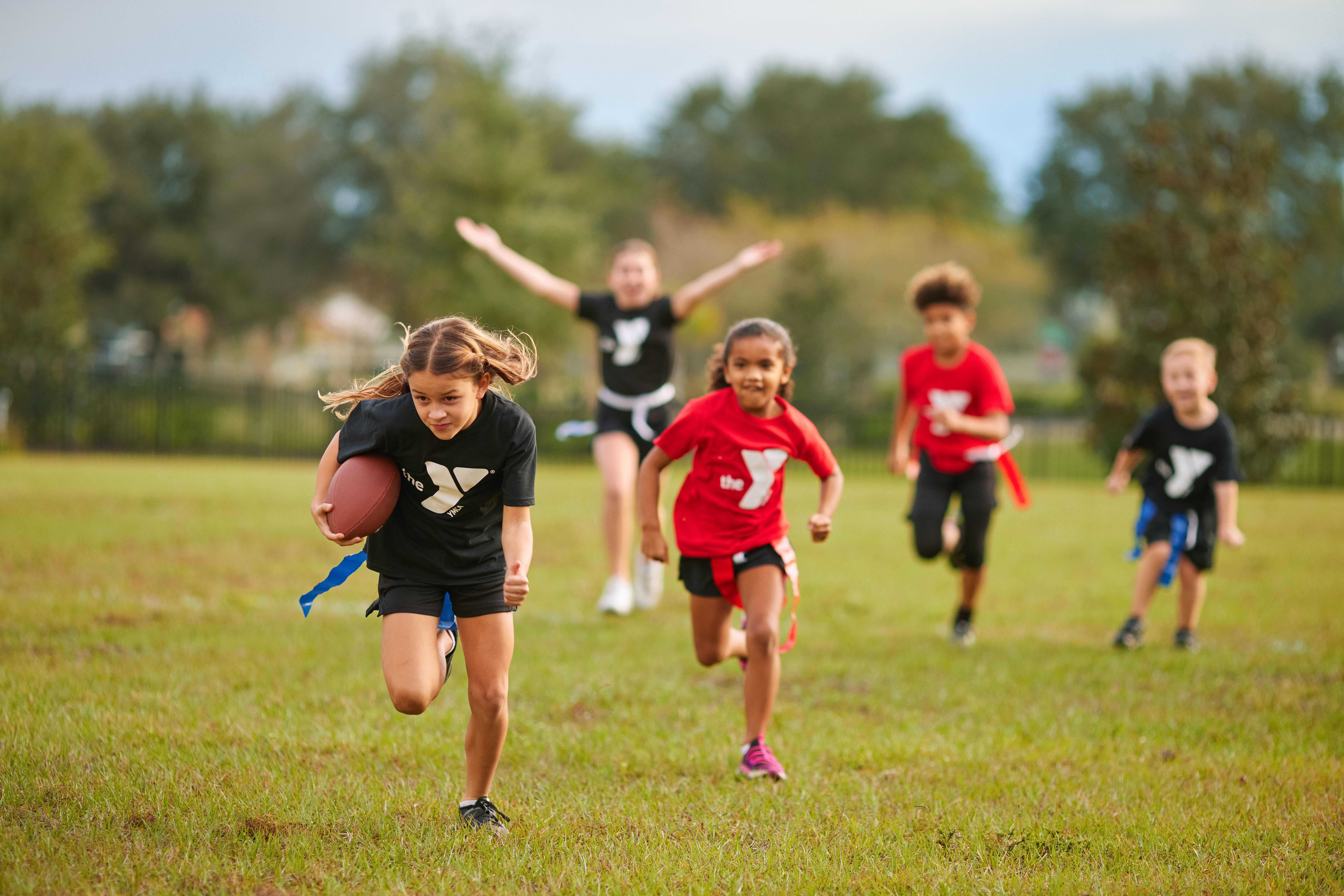 There is no doubt that participating in youth sports has benefits for more than those playing. A case can be made that the larger society may benefit as well.
"When we think about the health benefits, when we think about the leadership benefits, when we think about the social and emotional benefits that can arise from the youth sport experience, we know that it solves a lot of the challenges in our society," said Wayne Moss, executive director of the National Council of Youth Sports.
And yet, despite national statistics showing that participation rates are trending up overall — especially since the pandemic — the need to focus on the safety of those playing has never been more paramount. Sports organizations from all corners of youth sports have paid closer attention to those areas in recent years. And high-profile instances in sports, including last season's dramatic scenes on Monday Night Football when Buffalo Bills player Damar Hamlin had his life saved on the field of play, only underscore the need for organizations to have a strategy and plan in place to keep athletes safe.
"We need more young people playing," Moss said, "and we need more of them playing in safe environments."
Participation Trending Up
The Sports & Fitness Industry Association reports that overall, participation in sports is on the rise over the past year. More so, the number and percentage of Americans who engaged in some type of sport or fitness activity has grown for five consecutive years. Last year alone, 237 million people, or 77.6% of all Americans ages 6 and over participated in at least one activity — a 9.2% increase from 2017 and a 1.9% increase from 2021.
Team sports participation is up as well, with 23.2 percent reporting they played last year, bringing that number to nearly its pre-pandemic level. Inactivity levels were the lowest for those 17 and under than they had been in five years, according to the association's research.
Sports organizations are reporting similar increases. One of those is the YMCA of the USA, where 1 million youth report participating in one of the organization's activities, representing about 2 million registrations since many youth play more than one sport.
"The interests vary and they're wide across the network of YMCAs," said Heidi Brasher, senior director of strategy and quality practices. "But we really attribute it to coming out of the pandemic and even kind of midway through the pandemic, there was this desire to be back with others, to be a part of that team atmosphere."
As for what sports appear to be on the rise, Brasher said it's widespread. But team-based sports remain popular.
"I think about our competitive gymnastics programs and our competitive swim programs, they are team-based. "NFL flag, hockey, all of those are still in that space, too. And so the majority of our youth sports programs are team-based."
Putting Safety First
But as more kids are going back to playing sports, the attention paid to the safety of those youth is at an all-time high. Of an estimated 3.5 million young people who are injured annually in sports, the Centers for Disease Control estimates that half of those injuries are preventable, Moss said.
Of course, some injuries are more high-profile than others. Hamlin's injury, which occurred on what looked like a routine play during a game against the Cincinnati Bengals, may not have been a youth sports injury, but it nonetheless shook all levels of sports. And when LeBron James' son Bronny experienced a medical emergency and was taken away off a basketball practice session earlier this year at the University of Southern California and later credited with having received life-saving attention in the moment, the stakes continued to raise.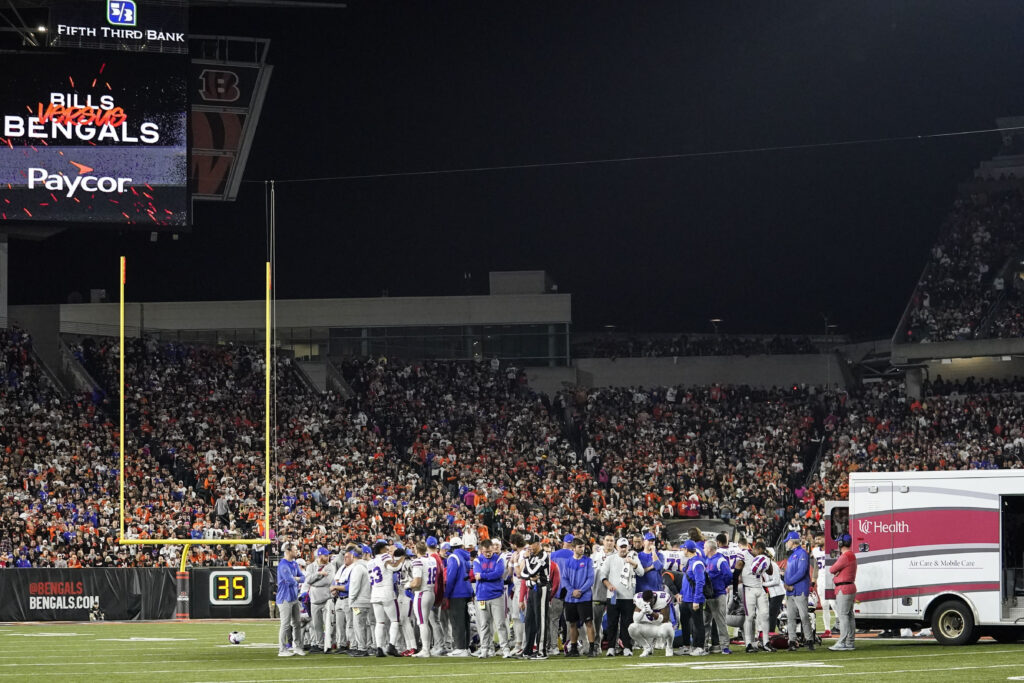 "I think for parents and for organizations, it gets people starting to think about, hey, what are the things that we should do to be prepared," Moss said. "But there's a lot of work that needs to be done."
Among the key steps to take, experts agree, is to have an emergency action plan for your organization.
"I cannot stress how important that is to really have a plan for what may occur," Moss said. "And to take that one step further to think about that emergency action plan from a venue perspective, because you may be at the gym or on the field one day, but then you find yourself someplace else next week."
Alabama Mandates Training
In some parts of the country, jurisdictions are taking that attention to detail one step further. In 2018, Alabama became the first state in the country to mandate safety education for any coaches who are in contact with youth sports participants ages 14 and under. The directive, the ARPA CoachSafely Initiative, was a partnership between the CoachSafely Foundation and the Alabama Recreation and Parks Foundation, which administers the program.
To date, the initiative has certified 23,651 coaches, including those at the parks and rec level, travel and club teams, and schools. Those coaches have been in contact with more than 350,000 kids playing youth sports across the state.
Under the program, coaches have to undergo an initial training and an annual renewal, which takes just over an hour for an online course or up to 90 minutes when done in person. Among the areas coaches receive training for are how to identify signs of heat illness, cardiac arrest and concussions. The program also emphasizes the importance of creating emergency action plans, the need for automated external defibrillators, or AEDs, like the ones that saved Damar Hamlin, as well as how to spot signs of mental fatigue.
"Safety is always at the forefront every day of whatever we do," said Natalie Norman, executive director of the Alabama Recreation and Parks Association. "But having the law passed gave us some footing, if you will."
There are signs the program has already paid off. Norman noted the story of a parent coach who had taken the training, recognized the symptoms of a concussion for a player and had that player taken to a local hospital where she was fast-tracked to a hospital in a larger city. "They ended up doing emergency surgery on her and, you know, by divine intervention and that parent going through the training, that little girl's still playing ball. It gives me chills talking about it," she said.
The anecdote also underscores the need for training for coaches in rural areas as well as urban areas. "Depending on the area, the coaches may be the first responders, they may be the athletic trainer, they may be that role," Norman said. "We're looking at all areas as it is not just urban or suburban, it's rural, where they may not have an athletic trainer nearby on site at every game or access to a quick healthcare facility."
Moss said programs like the Alabama initiative are making a difference in the youth sports experience. He's also heard anecdotal evidence that parents are being proactive in making sure their children know the signs as well.
"I heard a parent the other day talking about this and she said, Hey, my son is at a training camp. I told him, if you start feeling a little bit lightheaded, you know, take your time. Sit down, tell someone," Moss said. "That's something that she said a year ago or a few months ago, she would've told her kid to suck it up. So, I think on a lot of different fronts, we're starting to understand that we need to put safety at the forefront of the experience."
Athletic Trainers on Hand
While coaches and parents are being trained, a new emphasis is also being placed on making sure athletic trainers are part of the equation at events at all levels — and that emergency action plans are in place when they are there.
Go4 is one such group that is working to raise the level of awareness about athletic trainers and the benefits they can have at events. The company has 20,000 athletic trainers on its platform that it has deployed to over 6,000 customers.
While the perception is that athletic trainers may only be able to deal with a limited number of potential injuries during competition, the reality is that most are generalists capable of a wide range of treatments to whatever may happen on the field of play, said Andrew Hayes, co-founder and chief executive officer of Go4. In many cases, they are better prepared than doctors to diagnose concussions or identify when it is safe for players to return to action, he said.
When athletic trainers are hired for events, they also help generate emergency action plans for the events they are supporting. "We think that's the single most important thing in running youth sporting events," Hayes said. "You need to have a plan when things don't go right."
"We think that's the single most important thing in running youth sporting events. You need to have a plan when things don't go right."
—Andrew Hayes, Go4
In addition, the company's technology allows for injury reports on the sidelines to be sent to parents directly through a HIPAA-compliant site, where reports can be downloaded for further diagnosis down the road if necessary.
Hayes believes sports-event organizers need to evaluate the risks of not having a professional on site to plan for when things may go wrong.
"There are about 47 million hours of youth sports and we think that half of it is uncovered by health providers," he said. "That is terrifying."
At organizations like the YMCA, that message is getting through as well.
"Safety is the foundation of the work that we do at the Y," Brasher said. "We take a number of actions to keep our kids safe." Those measures include safeguarding Y facilities, including a push to make sure equipment used is up to current standards as well as background checks and safety training for volunteer coaches.
Brasher went one step further and said efforts like that also help drive the rise in participation.
 "We can attribute the increase in our youth sports to the fact that we talk to our parents about that as well," she said. "From our practice plans and our coaches trainings we have embedded in there a lot of information around our values as an organization, our core character values, which are caring, honesty, respect, and responsibility. We lay that into all of our parent information and our coaches trainings."
Expanding the Reach
As the YMCA and other sports organizations look to expand youth sports participation, they are also looking at ways to expand their reach. The YMCA, for example, is focusing on mobile units that can go out to communities without a Y facility to run weekly sports programming in those communities.
"We're constantly thinking about new communities to serve," Brasher said. "We're constantly thinking about what's the next sport? What's the next opportunity?"
For Moss and the National Council of Youth Sports, that's the ultimate goal as well. And the group also stresses that the more children can be exposed to different sports, the better off they will be in the end.
"We're helping parents and organizations understand that working in multiple sports ultimately makes for better athletes, reduces the incidents of injury and ultimately keeps young people in the game," Moss said. "Because, let's face it, if you're getting injured, it's no fun coming back from that."