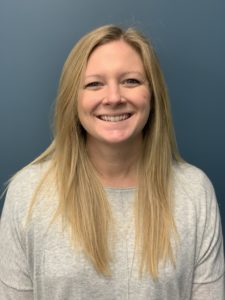 The West Michigan Sports Commission has hired Alyssa Updegrave as its new national sales manager. Updegrave, who began the position January 13, succeeds Jamie Schlagel, who held the position since 2014 and has returned to her hometown of North Branch, Minnesota, to be near family.
"We're excited to round out our team to full strength again by adding someone with national sports event management experience who will help get West Michigan on bid lists for greater and more varied national events," said Mike Guswiler, president of the West Michigan Sports Commission.
Updegrave previously worked for five years with Ironman at its Tampa and Nashville offices, starting as athletic services coordinator in charge of executing race-day responsibilities. She became a race director in 2017, managing the Ironman 70.3 Augusta and the Rock 'n' Roll Nashville Marathon. Prior to her work at Ironman, she was fitness programs director at the University of Central Florida in Orlando and worked as marketing-guest relations coordinator for IMG Academy in Bradenton, Florida. She also served as an event operations intern in Tampa for both Amalie Arena and the 2012 Republican National Convention.
"I am so excited to be a part of the West Michigan Sports Commission," said Updegrave. "As a newcomer to Grand Rapids, I have already fallen in love with the culture, community and diversity of landscapes that work well with a magnitude of sporting events. I can't wait to showcase Grand Rapids and West Michigan to both returning guests and new visitors."
New office
In addition, the sports commission announced that after years of sharing office space with Experience Grand Rapids, it has moved into its own dedicated office space. The space includes a "turf" wall with a jumbo screen featuring highlights from national sports events hosted in Grand Rapids, colorful wall graphics of athletes playing sports and the WMSC vision and mission in a color palette coordinating with the WMSC logo. A WMSC-branded shuffleboard table is also on hand to greet visitors.
"Our office move signals a new era for our organization, putting us in a prominent space in downtown Grand Rapids in a modern, open-office concept with a branded sports theme that will provide a warm welcome for our visitors," Guswiler said.