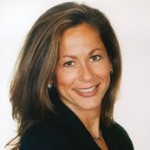 What's All the Fuss About?
Our friend Bob Costas called out the New York Mets during a game against the Chicago Cubs on NBC Sunday, June 16, with a comment that left a bad taste in the mouths of many Mets fans: "A team 14 games under .500 celebrates as if it just won the seventh game of the World Series. Another indication of the ongoing decline of Western Civilization." Most of us would consider this as insightful and entertaining commentary, but Mets fans and players alike took to social media to attack Bob for stating the obvious.
Perhaps the Mets' most positive performance of late is that of their fans, who regardless of their team's struggles, have no problem airing their displeasure regarding Bob's comments.
While the team did have a dramatic win in the bottom of the ninth against the Cubs, it was during this same game they committed three errors in one play comparable to a scene from the Bad News Bears, and despite David Wright's fantastic performance last night in the Mets 8-0 win over the Philadelphia Phillies, their record is only 30-42.
Far be it from me to remind everyone that Costas has won 25 Emmys, which is almost as many wins as the Mets have had all season! Bob brings keen perspective, deep knowledge and an intelligent wit to any broadcast.