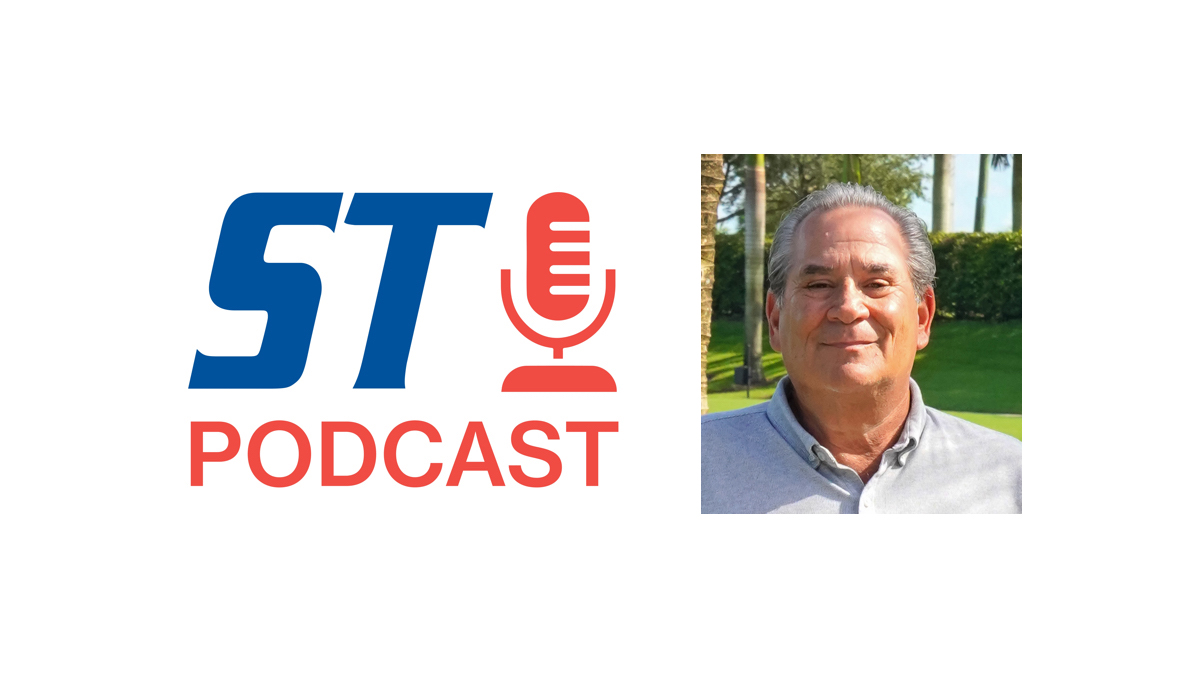 Neil Schwartz, the president and chief data officer of SBRnet, has spent decades researching sports fans, including their willingness to travel. In his company's latest research report — the 2022 Study of Sports Fans — he has insights on which sports fans travel the most to attend or participate in events. He also has research showing which specific collegiate and professional teams' fans are most likely to travel to away games in different sports. The data also analyze esports fans and their willingness to travel to events, reaching some interesting conclusions. Combined, the data offer a fascinating insight into the mindset of the traveling sports fan and provide valuable information for destinations and venues looking to book events in the future.
Schwartz will also be a featured presenter at the upcoming EsportsTravel Summit, June 21–23, in Daytona Beach, Florida, where he will present more of his esports research. For more information on that event, visit esportstravelsummit.com.
In this episode, we take a deep dive into the Study of Sports Fans research, including the following data that reflects how many fans were recorded for each sport, how willing they were to travel and what percentage of fans that represents for each sport.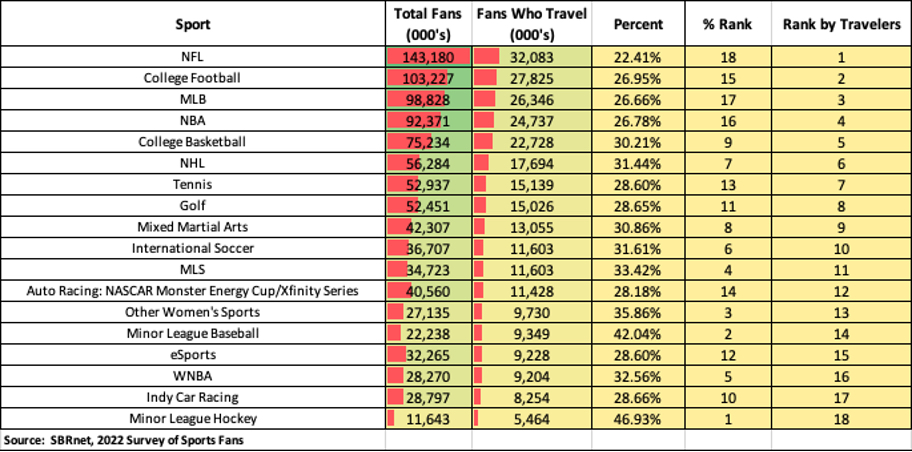 Among the topics featured in this episode:
Neil Schwartz's background in data (3:52)
Background on SBRnet and its work in research (5:40)
Details on who was surveyed for the fan research (9:00)
Why football fans outnumber all other U.S. sports fans (10:14)
Which college football teams have the most traveling fans (13:38)
Which college basketball teams have the most traveling fans (15:40)
Which NFL teams have the most traveling fans (17:28)
How fans of teams in Las Vegas fare when it comes to travel (19:07)
Data about which accommodations sports travelers prefer most (21:43)
Trends in his report that surprised him (23:28)
The willingness of esports fans to travel (24:45)
The growth of women's sports (27:16)
Minor league fans and their willingness to travel (28:44)
How baseball is faring in attracting fans (29:51)
Which sport's fans are most likely to wager on sports (32:05)
Other surprises from the data set (33:36)