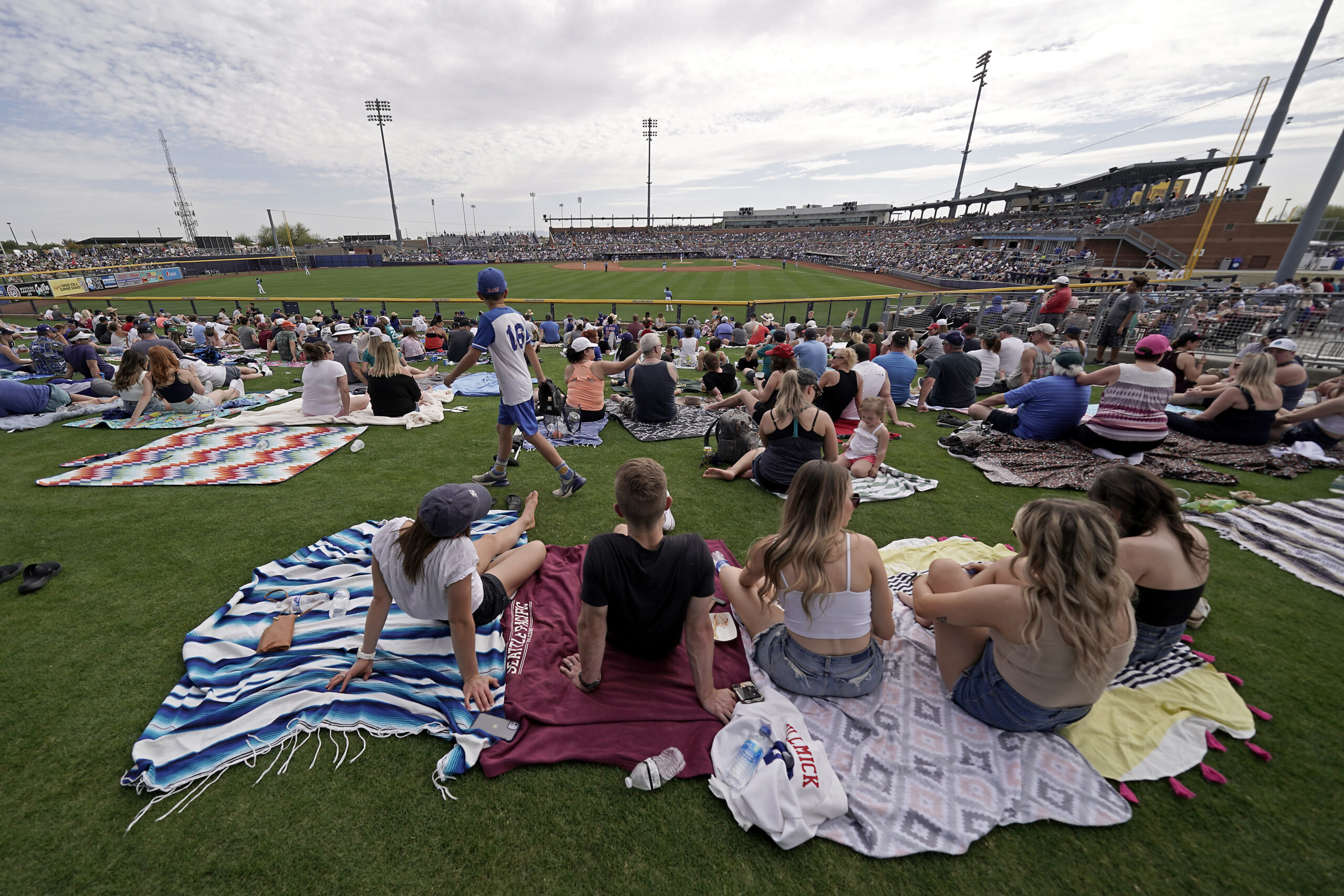 Sports fans present a target rich environment for travel in one or more of the three main areas of sports-related travel: Travel to support their favorite teams; travel to play or take part in their favorite sport; or travel to support a family member who plays in a sport.
Sports fans show without question  that they are a force to be reckoned with for travel spending in all categories, according to the 2022 Study of Sports Fans from SBRnet. In this year's study, SBRnet surveyed over 6,400 sports fans, 13 years and older across the United States, covering 18 sports in 56 separate categories.
Unsurprisingly, those with the largest fan bases — and thus the largest number of fans who travel — are among the lowest for the proportion of fans who travel. For example, NFL fans make up the highest number of overall fans according to the study, but with only 22 percent of fans saying they travel to events, that ranks the lowest percentage among the sports fans tracked. This makes sense as there are varying levels of NFL football fans, from the most die-hard to the casual fan.
On the other end of the travel spectrum, fans of smaller sports in terms of fan support such as minor league hockey, Minor League Baseball, or the WNBA are more likely to already be committed enough to travel to see the sport. While they don't travel in the same volume of many of the bigger fan sports, these fans are no less important to those looking to grow revenue and market share from this critical segment of travelers. The chart below shows how many fans we recorded in each sport, how many of them travel and what percentage of fans that represents for each sport.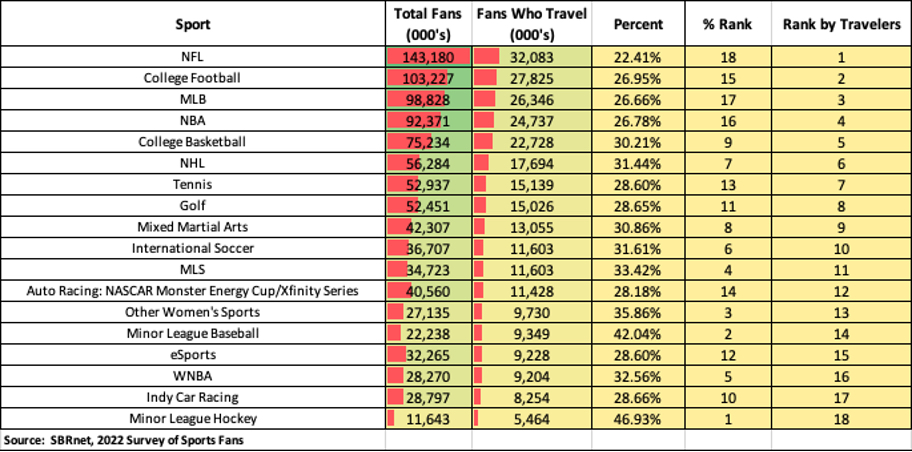 Housing Trends
In the post-pandemic world, sports fans have also sent some clear signals that they prefer the predictability and relative familiarity of staying in a traditional hotel or motel when they travel to support their favorite sports team.
While home-sharing services like Airbnb and VRBO have been courting sports fans via traditional advertising, that message may not be getting through to travelers as only 4 percent of them prefer this option over the more traditional. About 23 percent of sports fans prefer to stay with friends or relatives when traveling for sport.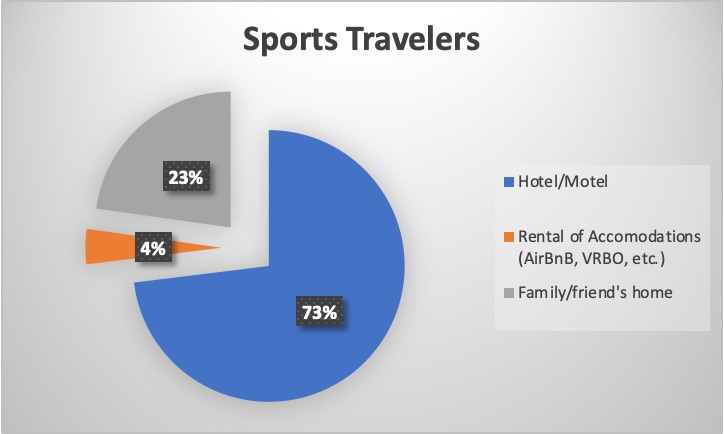 ---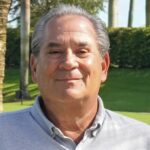 Neil Schwartz is the president and chief data officer of SBRnet. The latest version of the company's research on traveling fans is the 2022 Study of Sports Fans. For more information or to schedule a look at the full report, contact neil@sbrnet.com.