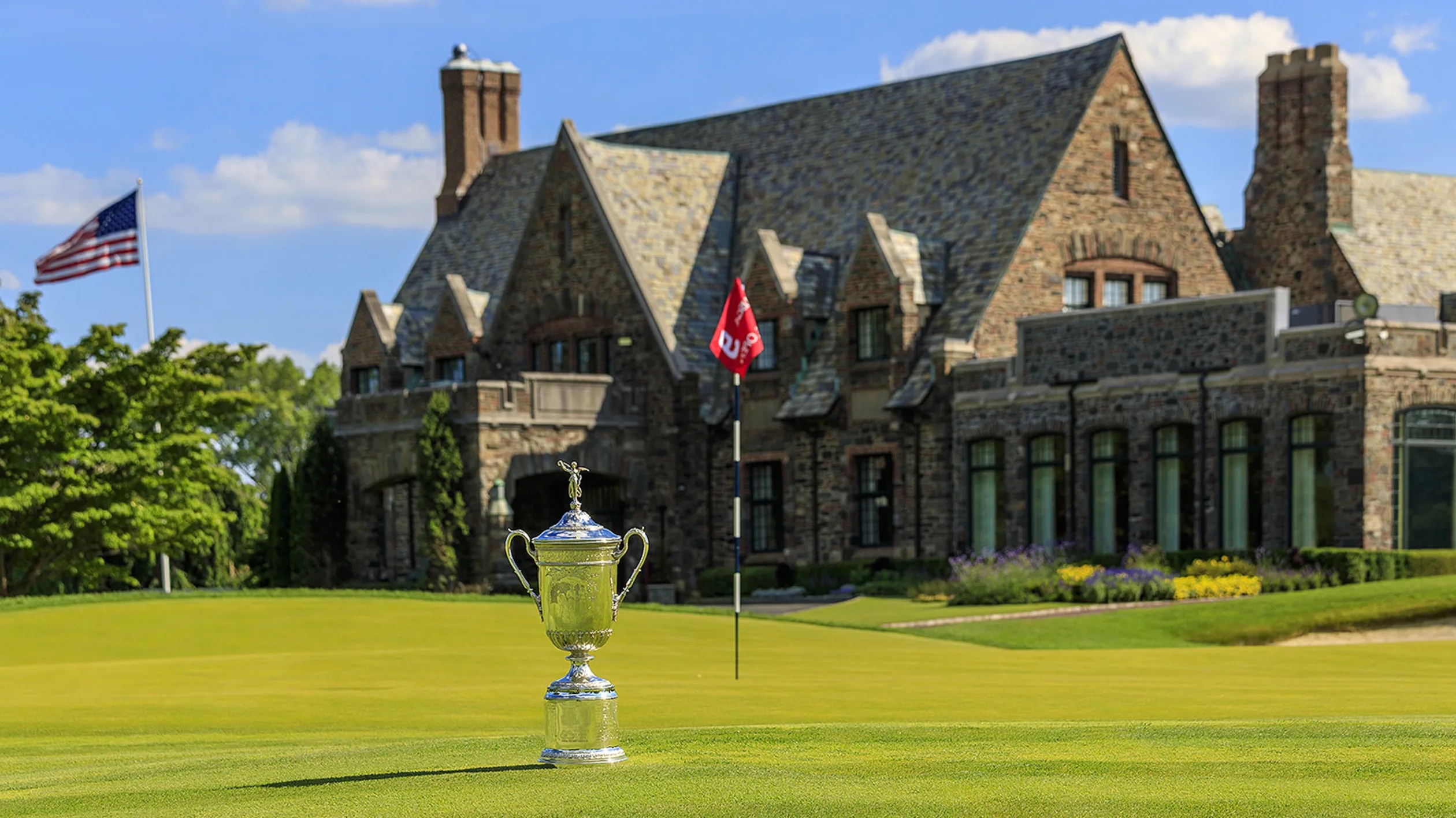 The West Course at Winged Foot Golf Club in Mamaroneck, New York, has been selected by the USGA as host for the 2028 U.S. Open Championship.
Located in Westchester County, N.Y., Winged Foot features two 18-hole courses, both of which were designed by A.W. Tillinghast and debuted in 1923. The championship will be contested on the West, which was renovated and restored by Gil Hanse in 2018.
The 128th U.S. Open will mark the seventh championship held at Winged Foot. It will also be the 14th USGA championship to be hosted by the club. During its 100-year history, the club has been the site of six U.S. Opens, two U.S. Amateurs, two U.S. Women's Opens, one U.S. Senior Open, one U.S. Amateur Four-Ball and one Walker Cup Match. In addition, Winged Foot hosted the 1997 PGA Championship.
"Today is an incredible moment for all of us here at Winged Foot," said Rob Williams, president of Winged Foot Golf Club. "Our club has a long history of hosting this nation's greatest men's and women's championships and we look forward to helping write another chapter in the story of our great sport in 2028."
The list of previous U.S. Open winners at the course includes Bobby Jones in 1929, Billy Casper in 1959, Hale Irwin in 1974, Fuzzy Zoeller in 1984, Geoff Ogilvy in 2006 and Bryson DeChambeau in 2020.
"Winged Foot has provided the backdrop for some of the most dramatic moments in the history of our sport, with many of golf's legendary champions being crowned on the club's iconic West Course," said John Bodenhamer, USGA chief championships officer. "We strive to provide players with the greatest stages on which to compete for a national championship, and there are few stages as grand as Winged Foot."
Winged Foot will match Baltusrol Golf Club in Springfield, New Jersey, as the second-most visited U.S. Open host site. Oakmont Country Club in Pennsylvania has hosted the championship nine times, with its 10th scheduled for 2025.
The announcement continues the USGA's progress in filling the future schedule of U.S. Open hosts. The 2023 Open will be at the Los Angeles Country Club's North Course in Los Angeles. The next U.S. Open that has not had a host announced is 2031.
Future U.S. Open Sites
2023: Los Angeles Country Club, North Course, Los Angeles
2024: Pinehurst Resort & Country Club, Course No. 2, Pinehurst, North Carolina
2025: Oakmont Country Club, Oakmont, Pennsylvania
2026: Shinnecock Hills Golf Club, Southhampton, New York
2027: Pebble Beach Golf Links, Pebble Beach, California
2028: Winged Foot Golf Club, Mamaroneck, New York
2029: Pinehurst Resort & Country Club, Course No. 2, Pinehurst, North Carolina
2030: Merion Golf Club, East Course, Ardmore, Pennsylvania
2032: Pebble Beach Golf Links, Pebble Beach, California
2033: Oakmont Country Club, Oakmont, Pennsylvania
2034: Oakland Hills Country Club, Bloomfield Hills, Michigan
2035: Pinehurst Resort & Country Club, Course No. 2, Pinehurst, North Carolina
2037: Pebble Beach Golf Links, Pebble Beach, California
2039: Los Angeles Country Club, North Course, Los Angeles
2041: Pinehurst Resort & Country Club, Course No. 2, Pinehurst, North Carolina
2042: Oakmont Country Club, Oakmont, Pennsylvania
2044: Pebble Beach Golf Links, Pebble Beach, California
2047: Pinehurst Resort & Country Club, Course No. 2, Pinehurst, North Carolina
2049: Oakmont Country Club, Oakmont, Pennsylvania
2050: Merion Golf Club, East Course, Ardmore, Pennsylvania
2051: Oakland Hills Country Club, Bloomfield Hills, Michigan