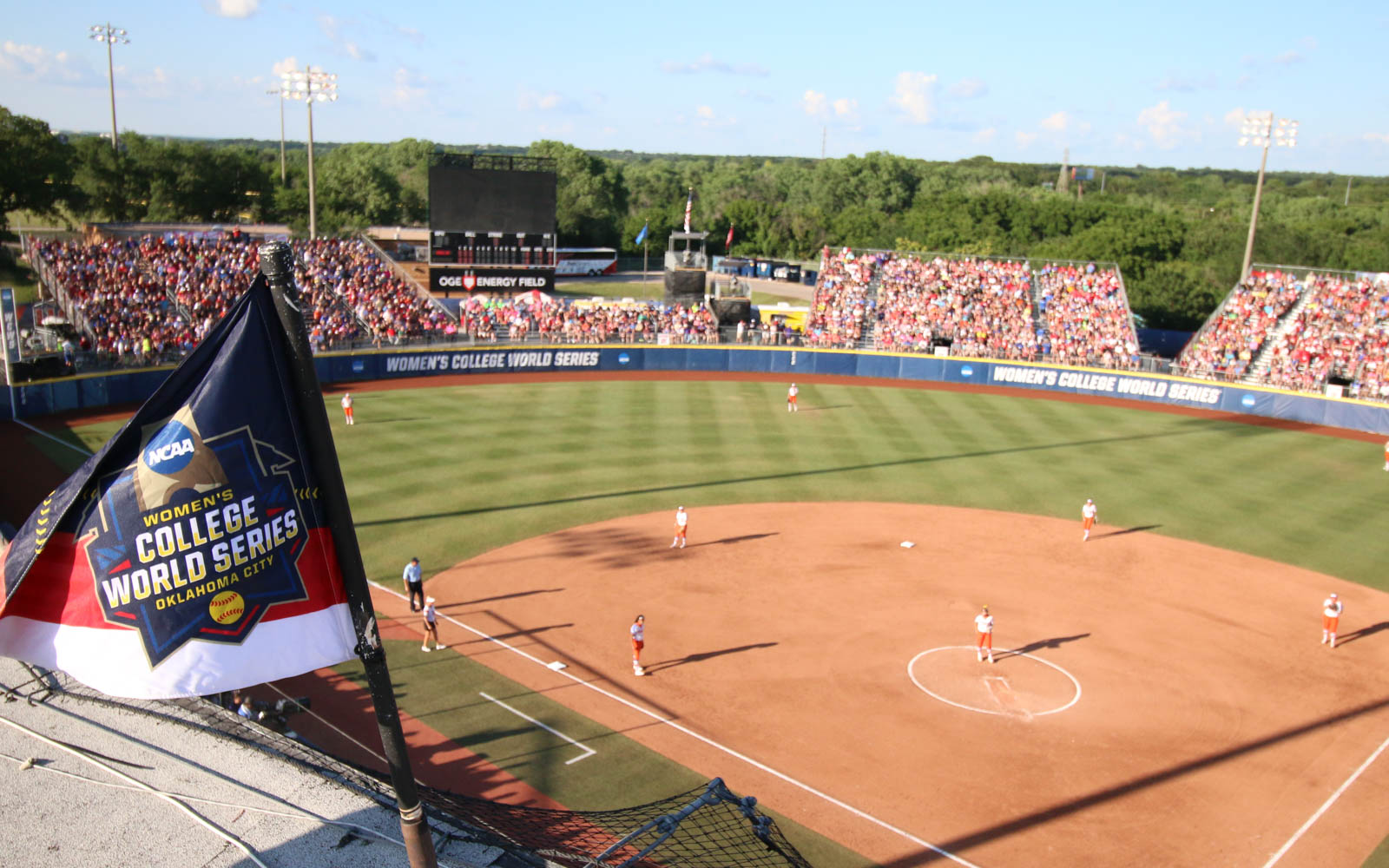 The Women's College World Series in Oklahoma City, Oklahoma, is getting a little bit more time in the destination.
The NCAA's Division I Competition Oversight Committee on Wednesday approved expanding the WCWS to a nine-day event, beginning with the 2022 championship. The change eliminates doubleheaders for teams who lose on the first day of the tournament and adds a day of rest for the two teams that advance to the finals.
"What we've accomplished with this format change for the Women's College World Series is further prioritization of student-athlete rest, recovery and preparation during the event and more flexibility to manage weather delays in Oklahoma City," said Sandy Atkins, committee chair and deputy director of athletics at Troy. "The engagement from the National Fastpitch Coaches Association, particularly the active coaches who have participated in the Women's College World Series, helped identify the day off before the championship series and minimizing doubleheaders as key recommendations to improve the championship."
Oklahoma won the 2021 championship earlier this year against Florida State, which had to play Oklahoma State in an elimination game earlier in the tournament that did not finish until 2:18 a.m. local time before having to play another elimination game the next day. The format previously used did not allow for off days and even after winning the title, Oklahoma coach Patty Gasso criticized its organization, saying "there's a lot of revenue and a lot of eyes on this championship, we're still not being treated or have the same opportunities, amenities that others do and it's sad for me."
The NCAA on Wednesday said that its hosts in Oklahoma City said they can accommodate the format change.
"We appreciate our hosts in Oklahoma City, in particular USA Softball and the University of Oklahoma, along with our broadcast partners at ESPN, for their support of this new format," Atkins said. "Our committee believes this will be a positive development in the continued growth and enhancement of the Women's College World Series going forward."