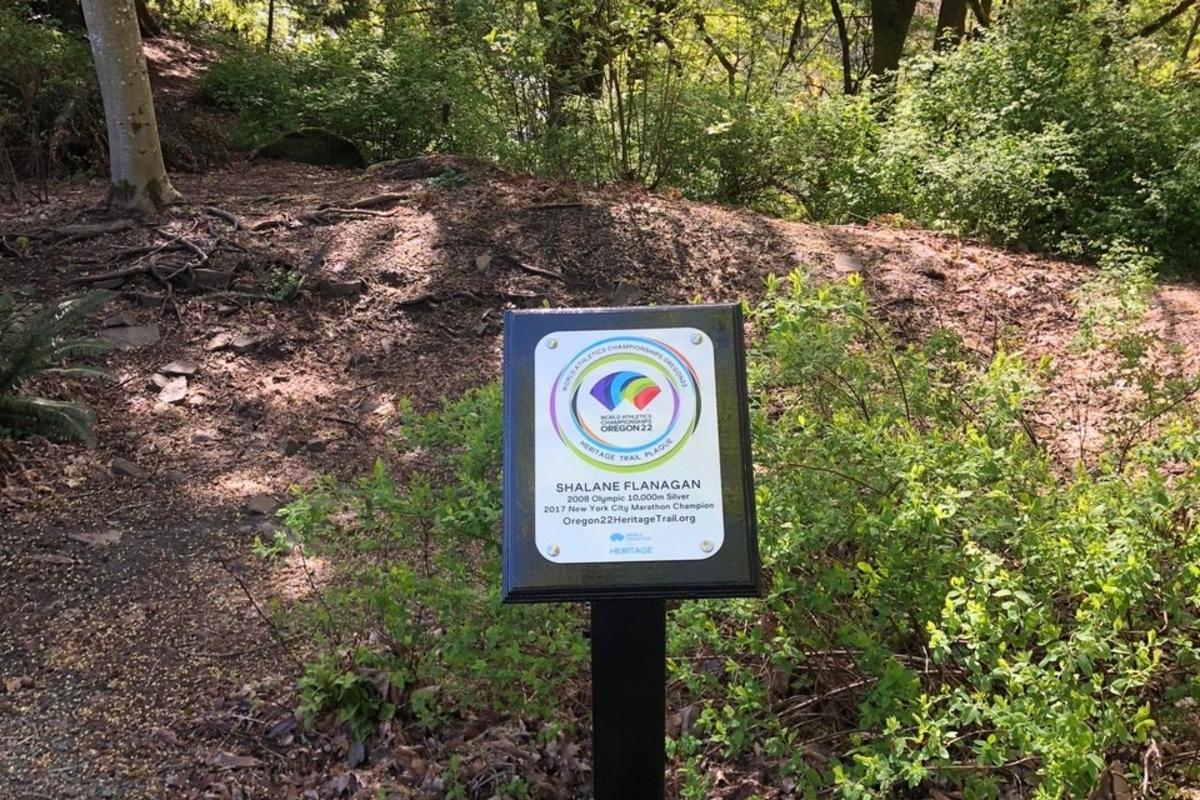 The local organizing committee for the World Athletics Championships Oregon22 has announced a legacy project to place plaques honoring famous track-and-field athletes throughout the state in what will become the Oregon22 Heritage Trail.
The 2022 World Athletics Championships will mark the first time the event has been held in the United States. Hayward Field at the University of Oregon in Eugene will host the event July 15–24.
The Oregon22 Heritage Trail will honor 22 of the state's iconic track-and-field stars with commemorative plaques that will be developed by the Museum of World Athletics. The plaques will be located in the athletes' hometowns or at locations that were meaningful to those athletes.
"The goals of this legacy project are to create a commemorative and permanent reminder of the World Athletics Championships coming to Oregon," said Kari Westlund, the president and chief executive officer of Travel Lane County. "We want to connect Oregonians and visitors to our state to these incredible athletes not just during the event, but for years to come."
"It is our hope that through this project we can educate and inspire the public about Oregon's deep connections to track and field through its many global medalists from communities of all sizes," said Sarah Massey, chief executive officer of Oregon22. "We want this trail to serve as a reminder to all Oregonians, and especially youth, to dream big."
Eligibility for a plaque was based on four criteria: achieving global medal status, no doping violations or connection to doping, retired from professional competition, and a resident connection to Oregon before or beyond college competition.
Eight women and 14 men were selected to be part of the project. They combined for nine Olympic gold medals, four Olympic silver medals, eight Olympic bronze medals and numerous indoor and outdoor World Athletics Championships medals. Goodwill Games medalists and World Cross Country Championships medalists are also part of the list.
Athletes honored will be:
WOMEN
Margaret Johnson Bailes
Joni Huntley
Cathie Twomey Bellamy
Annette Peters
Maria Mutola
Kelly Blair LaBounty
Shalane Flanagan
Brianne Theisen-Eaton
MEN
H.W. Kerrigan
A.C. Gilbert
Dan Kelly
Forrest Smithson
Martin Hawkins
Ralph Hill
Bill Dellinger
Dick Fosbury
Mac Wilkins
Dave Johnson
Lance Deal
Dan O'Brien
Ashton Eaton
Nick Symmonds