X Games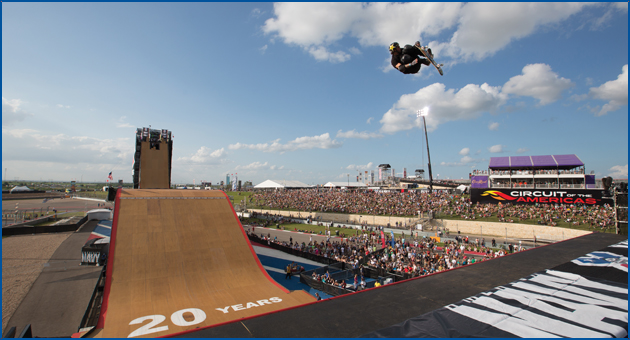 In the X Games' first foray outside Los Angeles in 11 years, Austin, Texas, proved to be a worthy host of the annual extreme sports and cultural festival. Despite high winds that caused one event to be canceled for safety reasons, the event was deemed a success, with 160,000 people in attendance, far surpassing the 100,000 organizers had predicted.
X Games Austin featured more than 200 athletes competing for medals at the Circuit of The Americas. The event, which Austin will host through 2017, also featured nine festival villages. "The fans there and the culture fit really well," said Tim Reed, senior director of X Games content strategy for rights holder ESPN. Austin was a "seamless fit for the event and for the brand," he said.
To read the rest of this article in SportsTravel, please click here.