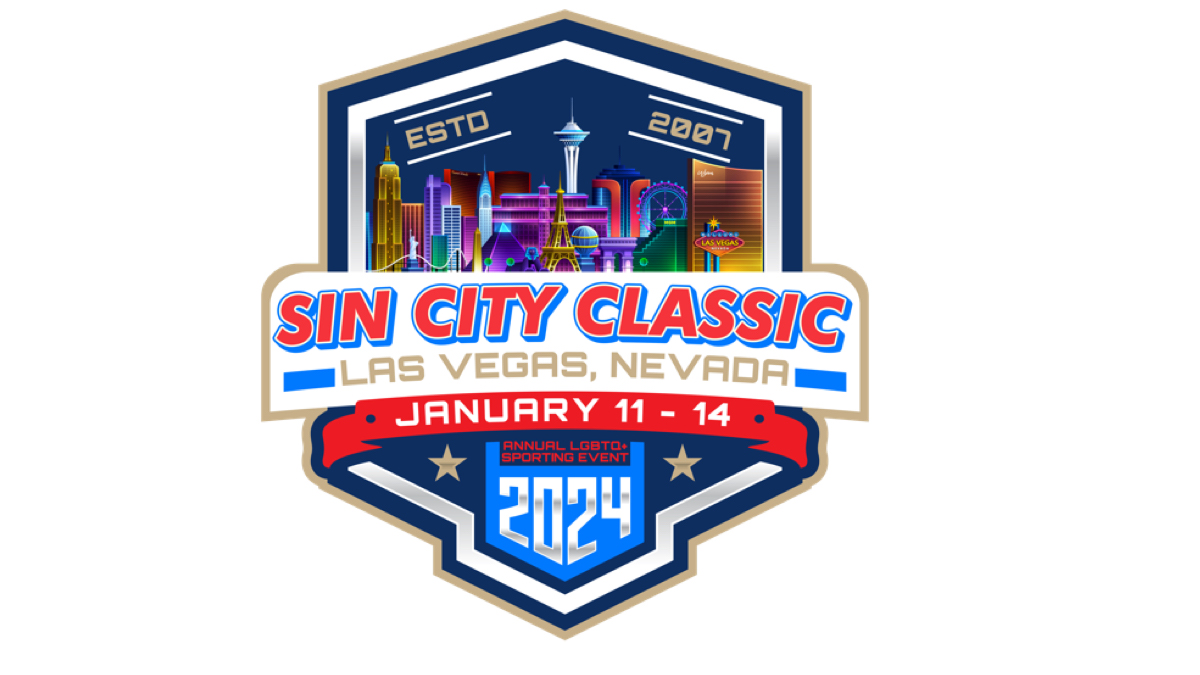 At least 19 sports will be participating in the 17th annual Sin City Classic Sports Festival Presented by Lexus, the largest annual LGBTQ+ sporting event in the world.
The Greater Los Angeles Softball Association announced that the 2024 Festival will take place in Las Vegas from January 11–14, 2024. Sports at this year's festival include bowling, bridge, cheerleading, cornhole for charity, darts, dodgeball, flag football, golf, indoor rowing, kickball, pickleball, soccer, softball, tennis, ultimate frisbee, volleyball and wrestling as well as a new exhibition in rodeo.
"The Sin City Classic has become a staple of the LGBTQ+ sports community," said Sin City Classic Co-Executive Director Jason Peplinski. "Each year we work hard to create a safe space for our athletes to gather for a weekend of competition, fun, and – mostly importantly – community. As the festival grows and evolves with a diverse roster of both sports and participants, this year we're welcoming the LGBTQ+ Rodeo to show off their sport to our attendees."
Each year the Flamingo Las Vegas hosts the Classic and the participation of over 10,000 LGBTQ+ athletes and allies from around the world. The festival kicks off with an opening night registration party held at the Flamingo Las Vegas. Competitions and nightly social events take place around the city, with the weekend culminating in the closing party at the LINQ Promenade's Brooklyn Bowl.
GLASA created the Sin City Classic in 2008 as an LGBTQ+ softball tournament and over the past 16 years, the tournament has grown to include  approximately 10,000 diverse athletes and fans.