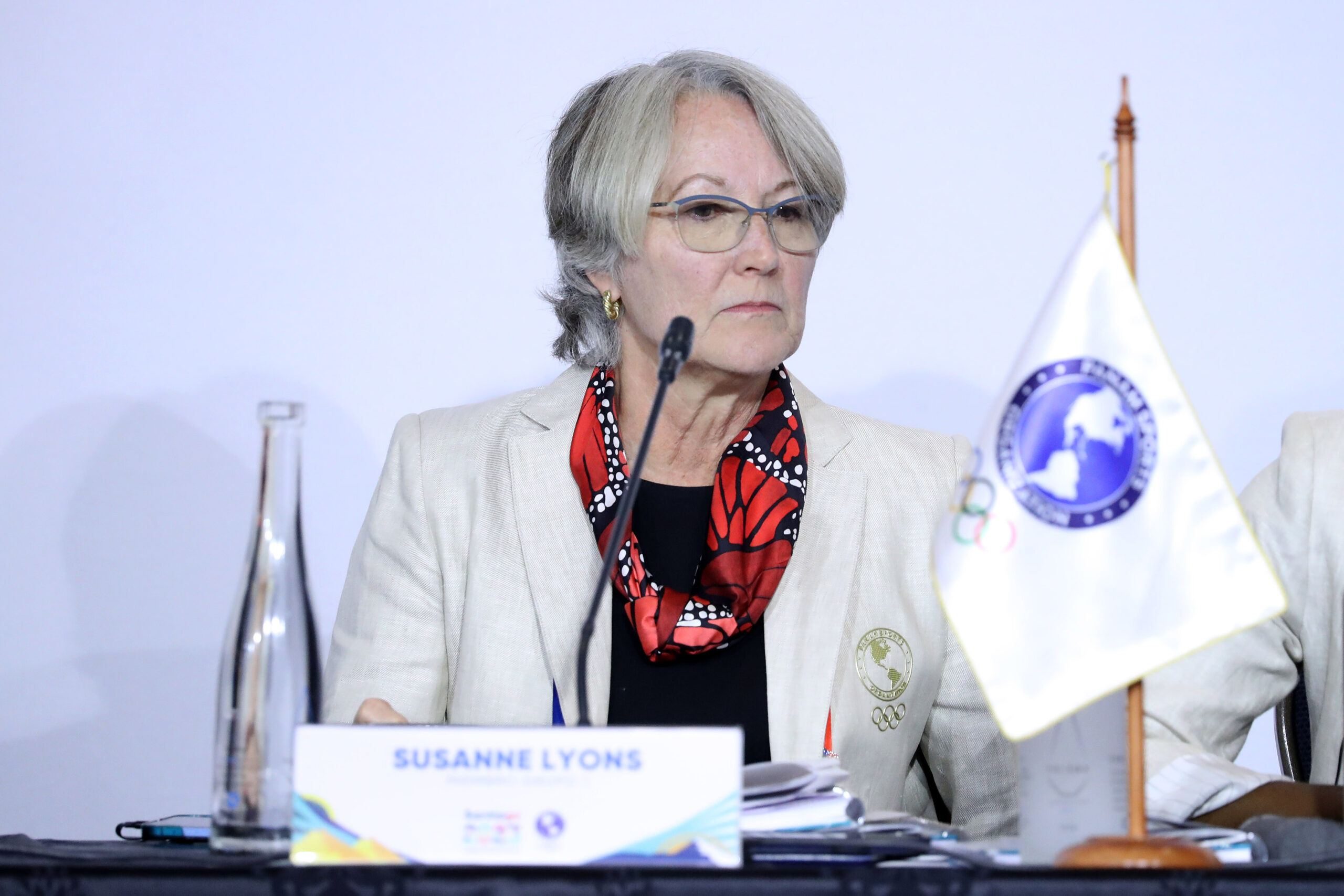 Susanne Lyons, the former board chair of the United States Olympic and Paralympic Committee, was elected as third vice president of Panam Sports, the group announced during the LXI General Assembly in Santiago, Chile ahead of the 19th edition of the Pan American Games.
The vote to elevate Lyons to the position of third VP was made by the 14 countries that form Group 1 of Panam Sports. Keith Joseph of Saint Vincent and the Grenadines was elevated to second VP following Jimena Saldaña's new role as Secretary General.
"It's a great honor to be elected to represent Group 1 as their Third Vice President," Lyons said. "I'm really looking forward to advancing our common goals for Panam Sports, for all of our NOCs and especially all of our athletes that we are so proud to serve."
Lyons was elected over Juan Santiago Estrada from Nicaragua. To replace Lyons on the Executive Committee, another vote was held with Mario Garcia de la Torre, secretary general of the Mexican Olympic Committee, elevated to the position.
"One of my first goals is making these Games a wonderful success here in Santiago and hopefully sending many of our athletes off to Paris," Lyons said. "Then I'm looking forward to our Best Practices Seminar in Florida where we have a chance to help everyone get a little bit better. I aim to bring NOCs together to work towards a common goal, empower athletes to reach their potential, and seize the opportunities presented by the Games. Through these efforts, I hope to leave a lasting legacy of growth and success for Americas' Olympic Movement."