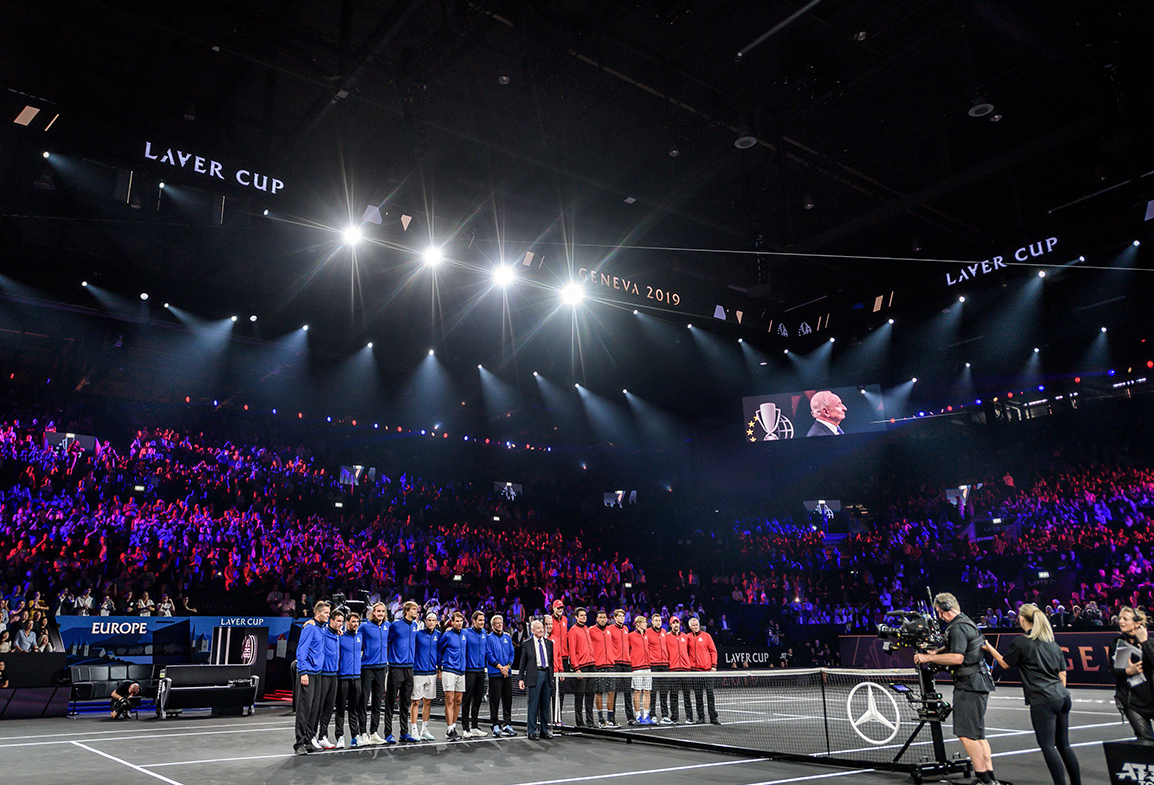 Boston will host professional tennis for the first time in more than two decades when the 2020 Laver Cup goes to the TD Garden in September for its fourth annual event.
The Europe vs. World format for the Laver Cup alternates between being hosted in the United States and Europe. Since its debut in Prague in 2017, the Laver Cup has been staged at Chicago in 2018 and Geneva, Switzerland, this past weekend with the European team, captained by Bjorn Borg, winning for the third consecutive time.
"This is a phenomenal sports town and I expect fans will raise the roof for the home side," said World Team Captain John McEnroe. "Laver Cup 2018 was unbelievably close thanks to the enthusiasm of home crowds. Boston is sure to continue that tradition at TD Garden, one of the best venues in the world."
The 19,600-capacity TD Garden is home to the Boston Celtics and Boston Bruins.
"TD Garden is a haven for sports fans," said Laver Cup CEO Steve Zacks. "The arena is close to completing a more than $100 million expansion plan and nothing is being spared to create the ultimate fan experience. We can't wait to bring the Laver Cup to this spectacular venue."
Boston last hosted an ATP Tour event in 1999, but was decades ago the host of a U.S. Pro Tennis Championships event that was once won by Rod Laver, the Laver Cup's namesake.
"I'm delighted to see the fourth installment of the Laver Cup will be in Boston," said Laver. "It's a wonderful city steeped in history, sports and culture. I can't wait to get back there for the Laver Cup, it's sure to be another memorable chapter in this event's remarkable evolution."