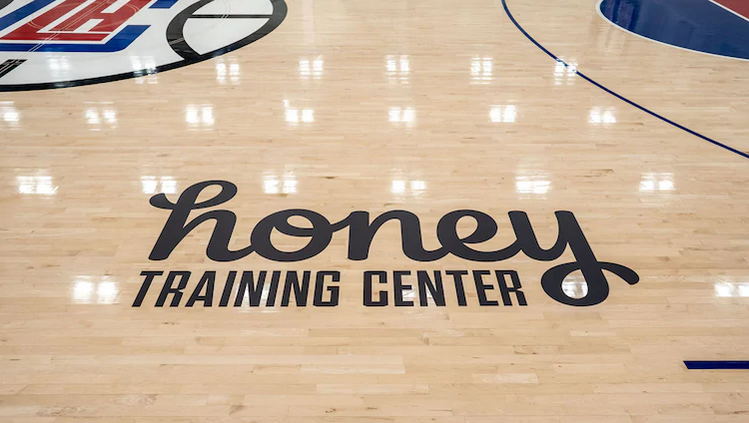 The Los Angeles Clippers made a series of big signings in the offseason for its on-court product and now the team has made another signing for an off-court partner.
The team's training center will be renamed to the Honey Training Center as part of a multiyear partnership with the Los Angeles-based tech company, which is a browser extension that finds and applies coupon codes at checkout when shopping online.
The deal also includes the Honey logo being on the Clippers practice jerseys.
"We are proud to reveal the Honey Training Center, our renovated facility that represents the hard work and determination that drives our players every day. Just like Honey, the Clippers are committed to making L.A. a better place by putting our fans first and working hard for each and every one of them," said Clippers President of Business Operations Gillian Zucker. "We're partnering with Honey because their ambitious vision and humble approach match our own and we're looking forward to growing and succeeding together in Los Angeles."
Renovations to the training center over the summer included a renovated player locker room, increasing the size of the weight and performance room by 25 percent, and new state-of-the-art equipment for everything from the weight room to the media center.
"L.A. is home for Honey. The company was founded here and we're currently building out our new headquarters in the Arts District," said George Ruan, Honey co-founder and chief executive officer. "We're deeply invested in the success of this city and are proud to be partnering with the L.A. Clippers, because of their commitment to making a positive impact on L.A."