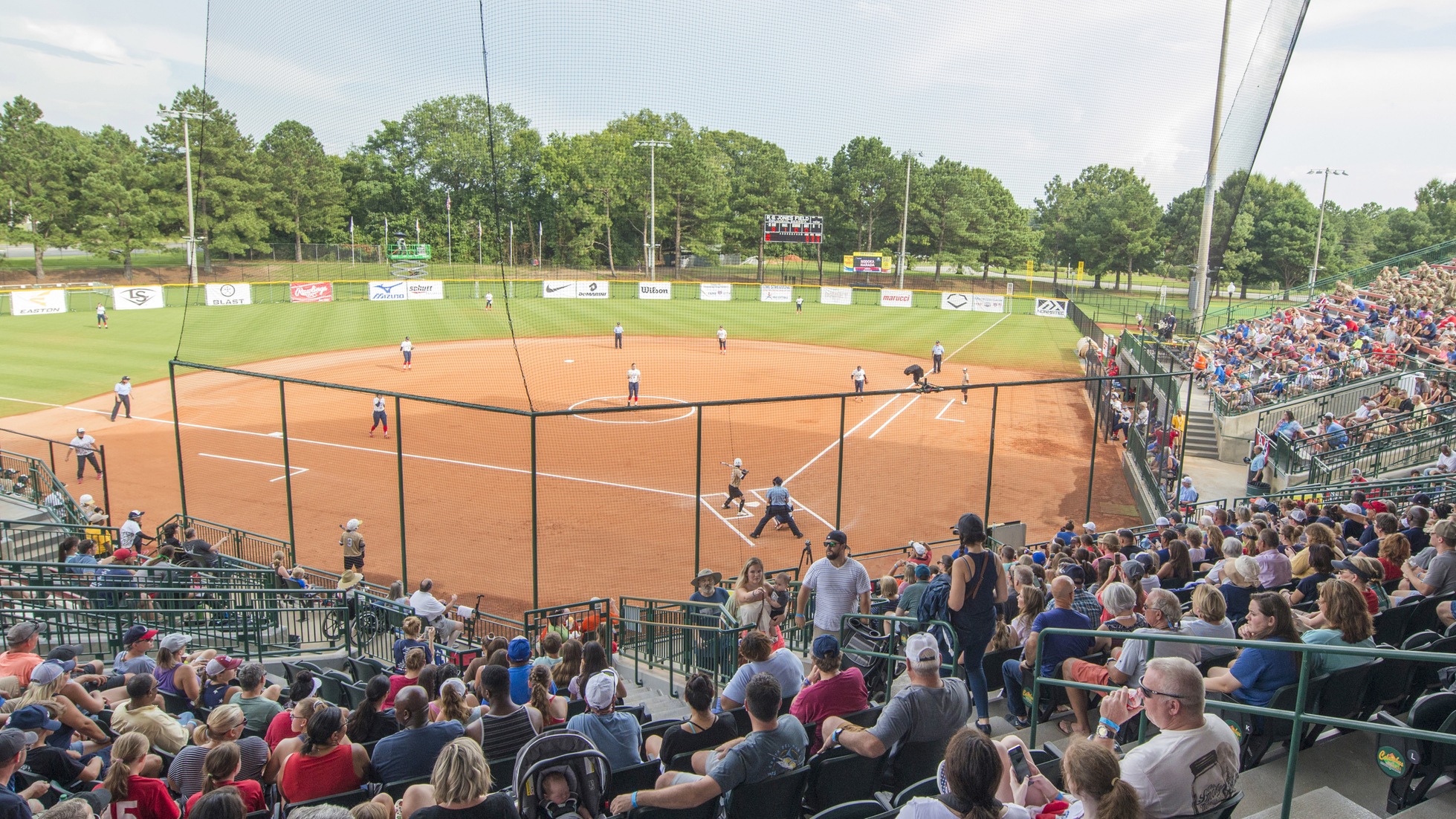 The NAIA has moved its 2020 softball championship tournament to Columbus, Georgia, after the original host in Springfield, Missouri, had a scheduling conflict.
This will be the second time that Columbus has hosted the NAIA softball tournament, having done so in 2013–2014. The city also hosted the NAIA swimming and diving championships from 2016–2019.
The South Commons Softball Complex in Columbus will be the host facility. It was the host of the 1996 Olympic Summer Games softball tournament and the 2019 USA Softball International Cup after a $4.8 million renovation with upgrades throughout the facility.
"South Commons Softball Complex has held many championship games and we look forward to welcoming NAIA teams to Columbus once again," Columbus Sports Council Executive Director Merri Sherman said. "The stadium will be in prime condition for this prestigious event following a fresh update, and players and spectators will enjoy the many amazing restaurants and amenities our vibrant city has to offer."
A contract had been signed with the Springfield Sports Commission to have the event at Killian Field. Earlier this year, it was discovered that the facility had been double-booked between the NAIA event and the Missouri State High School Activities Association (MSHSAA) Spring Softball Championship.
"We are thrilled to return to Columbus for the 2020 NAIA Softball World Series," said NAIA Director of Championships Mike Higgins. "Columbus is a tremendous host for our student-athletes and the improvements to the stadium are impressive. Our student-athletes will be thrilled to take the field there to compete for a national title."
The annual event features 10 teams in a in a double-elimination bracket. The agreement is only for 2020, with the NAIA still seeking bids for the 2021 and 2022 World Series.