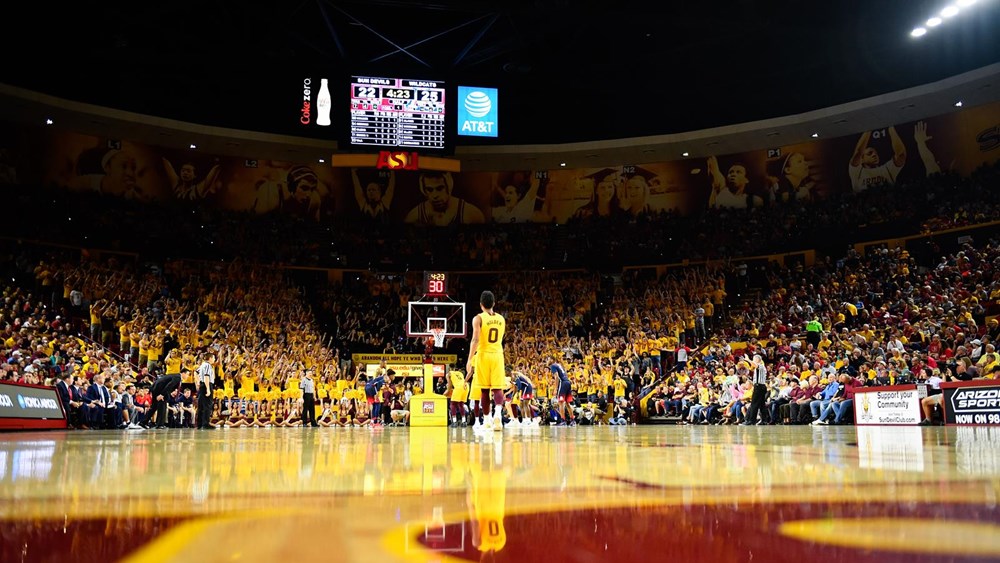 The home of Arizona State basketball and other sports will have a new name as the Wells Fargo Arena becomes the Desert Financial Arena for the next five years.
The agreement sees the university getting paid $1.5 million per year from Desert Financial Credit Union, which has been in the Phoenix area since 1939. The arena is also home to wrestling, gymnastics and volleyball for the Sun Devils of the Pac-12 Conference.
"Desert Financial is committed to communities throughout Arizona, as we are, and especially focused on education," Arizona State University President Michael Crow said. "These shared values form the foundation of a very strong relationship and represent a partnership based on much more than naming an arena."
Signage changes at the arena are already underway and everything will be in place by the time the women's basketball team starts the 2019–2020 season at home against Air Force on November 5.
"We are entrepreneurial in much of what we do, so we appreciate the financial benefits that come from naming rights," Crow said. "However, our call is to be socially embedded and to connect with the community through mutually beneficial partnerships. The agreement with Desert Financial represents the kind of relationship we are seeking at all levels: partnerships fueled by a common interest."