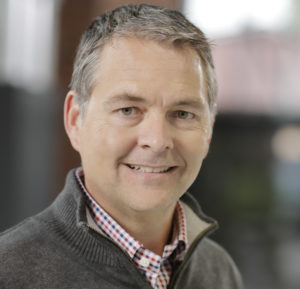 The United States Tennis Association has named Michael Dowse as its CEO and executive director to succeed longtime leader Gordon Smith. Dowse, who has been president of Wilson Sporting Goods Co. since 2013, will be charged with leading the USTA's overall vision and its strategy for the growth of tennis participation with juniors and adults at all levels.
At Wilson, Dowse was responsible for the company's global strategy, corporate operations and manufacturing across more than 160 countries.
"Michael's experience as a proven industry executive and his long history with our sport make him the ideal candidate for this position," said Patrick Galbraith, the USTA's board chairman and president. "The USTA is poised for growth and we believe Michael will be the catalyst we need."
While at Wilson, Dowse was also instrumental in the company's year-over-year increases in profitability and market-share gains, and led the acquisitions of the Louisville Slugger and EvoShield brands.
"Having grown up playing tennis and being part of a family committed to community tennis, I feel very fortunate to be in a position to lead the USTA," said Dowse. "I look forward to working collaboratively with the passionate volunteers, professional staff, current and past USTA board members, and industry leaders to promote and develop the growth of tennis. I also would like to recognize the incredible achievements of Gordon Smith and the USTA team over the last several years. The foundation for growth is well established with proven assets such as the U.S. Open, the USTA National Campus and the recent launch of Net Generation, our new youth tennis initiative."