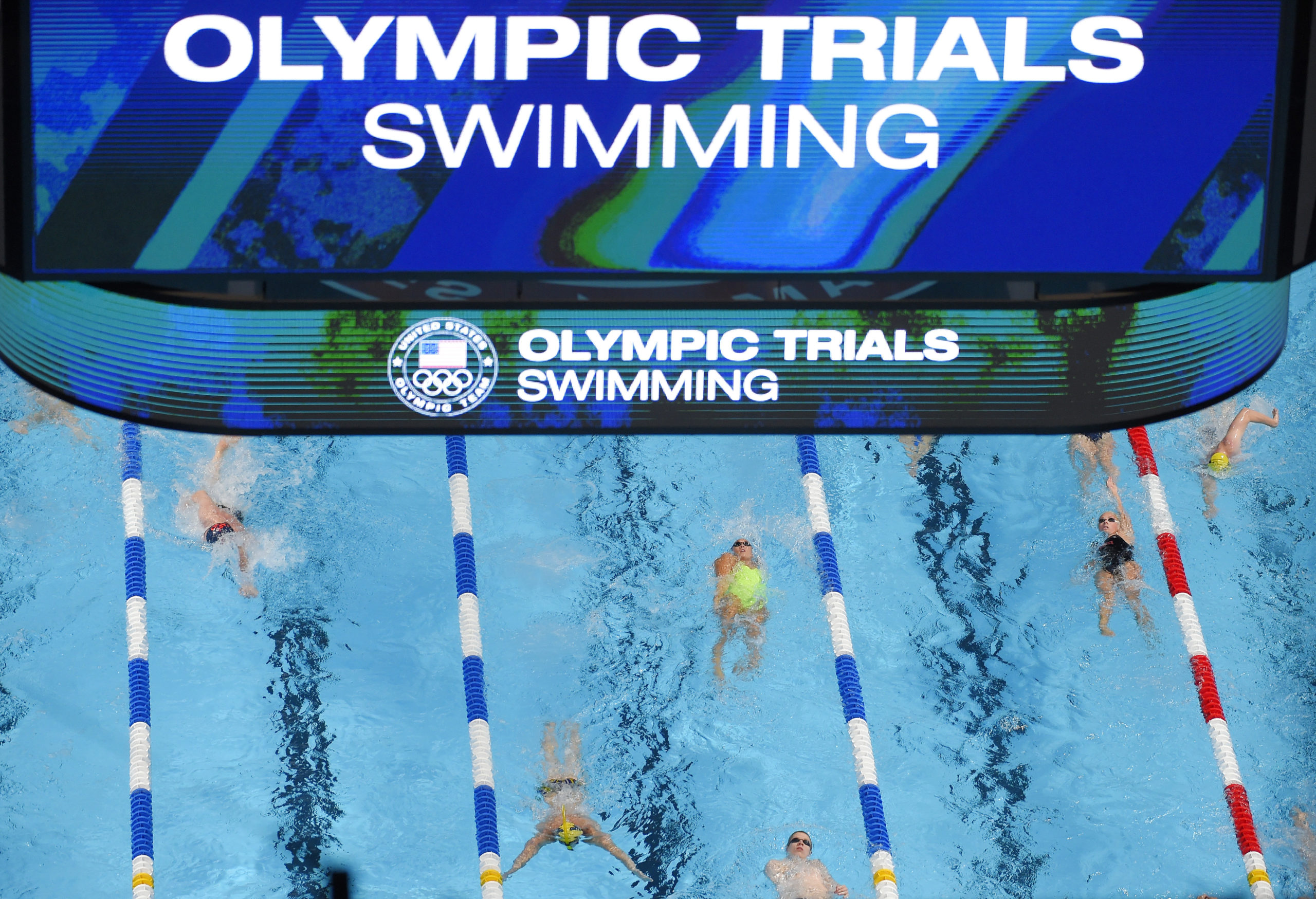 The 2020 U.S. Olympic Team Trials — Swimming, scheduled for June in Omaha, Nebraska, will be held in two waves of competition to ensure that the event is held in a safe and healthy environment.
Wave I will be held June 4–7 and Wave II on June 13–20, with Wave II as the sole qualifier for pool swimmers that will make the U.S. team for the Olympic Summer Games in Tokyo starting July 23. An evaluation of the past five Olympic Trials dating to 2000 was undertaken to review the seeding system that will be used for qualifications. Given this and other data, USA Swimming will adjust the Trials time standard in each event to the current 41st seeded time and athletes who have met or bettered that time will automatically advance to Wave II.
"We undertook a thorough and methodical evaluation of the Trials over the last several months and factored in several critical considerations in our decision," USA Swimming Chief Operating Officer Mike Unger said. "Our number one priority was to find a way to host Trials in the safest possible environment while also giving the athletes the best opportunity to succeed. While selecting the Olympic Team for Tokyo is a critical goal for the Trials, it is important to note that the experience gained at Trials by some of the lower-seeded athletes has historically provided a great experience for future Olympic Trials (and Games), which fueled our desire to host two events."
This new Wave II standard will take effect on January 28, 2021, and run through the close of qualifying for the Olympic Trials on May 30, 2021. Athletes who have already achieved the revised time standard do not have to requalify. Those who qualified under the original time standards but do not meet the Wave II time standard prior to May 30 will compete in Wave I, where they swim for a chance to advance to Wave II by finishing first or second in the finals of their individual event.
As of January 20, 1,305 athletes had qualified for the Olympic Trials since the qualifying window opened on November 28, 2018. The new Wave II time standards factor in a modest growth to 50-60 athletes per event in the four months leading into the Trials, generating a final field of approximately 750 athletes.
The event Organizing Committee is working with USA Swimming National Team physicians, along with the Douglas County Health Department, CHI Health, the venue in Omaha and the USOPC in the development of health and safety plans.
"The Omaha Sports Commission is excited with the new, dual event plan for Trials, which provides us with the opportunity to stage not one, but two marquee events in the city of Omaha," Omaha Sports Commission President and Executive Director Josh Todd said. "We are working closely with the CHI Health Center team and are committed to delivering a safe and memorable experience for every athlete coming to Omaha to chase their dreams and to compete for a spot on the U.S. Olympic Team."