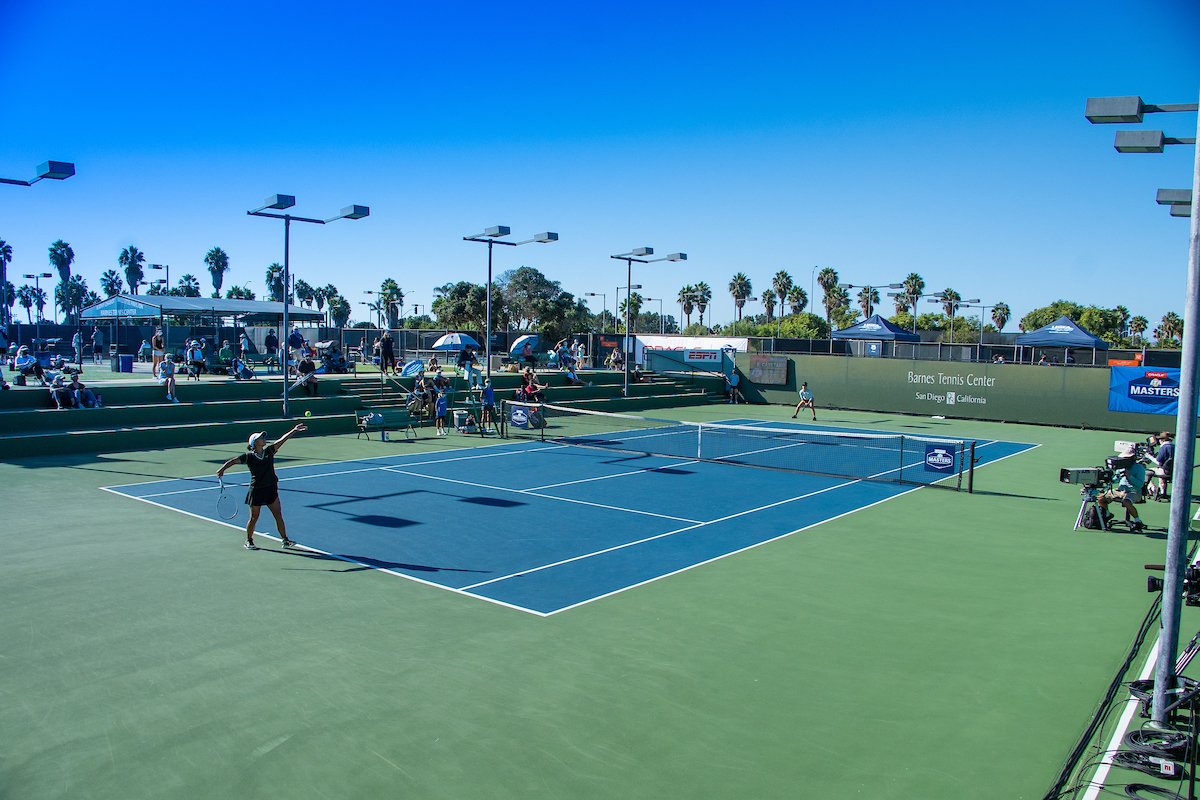 The 2021 Intercollegiate Tennis Association National Fall Championships will be hosted by the Barnes Tennis Center in San Diego during the first weekend of November.
The event features 64 singles players and 64 doubles teams. The draw will be comprised of 32 men and 32 women in singles and 32 men and 32 women in doubles. The event is in its fifth year, having replaced the National Indoor Intercollegiate Championships.
"San Diego and the Barnes Tennis Center provide all the things you are looking for in a fantastic host location – great weather, a beautiful facility and an enthusiastic local tennis community," said ITA Senior Director of the Competitive Department Cory Brooks. "We can't wait to get to work with our partners at Barnes and create what will be a memorable experience for our student-athletes and coaches."
The Barnes Tennis Center has made several upgrades in the last year including new LED lighting on all courts. The first round of play will be held November 4 with the finals on November 7.
"We are honored to have been chosen to be the 2021 venue for the ITA's National Fall Championships," Barnes Tennis Center General Manager Ryan Redondo said. "Youth Tennis San Diego and the Barnes Tennis Center, at its core, believe in the mission of the ITA and developing the leaders of tomorrow through intercollegiate tennis.  We are excited to have the best collegiate student-athletes compete for a national championship in the great city of San Diego and inspire our youth and future collegiate tennis players."