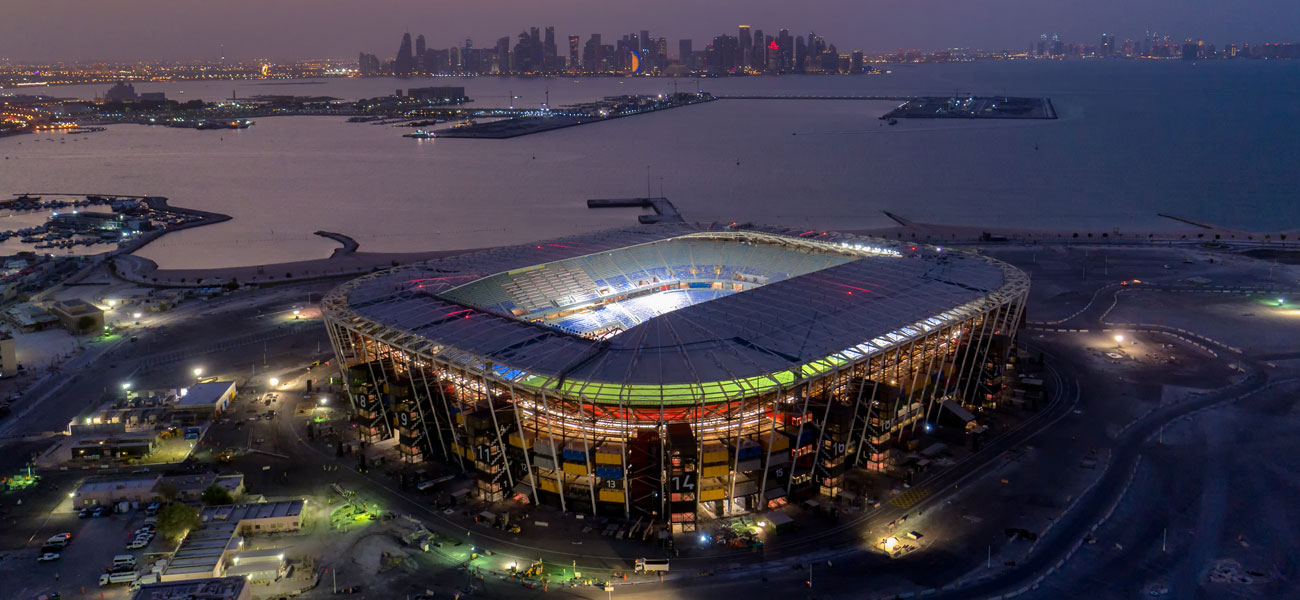 Tickets to attend the 2022 FIFA World Cup in Qatar went on sale to the public on Wednesday, with group stage games priced lower than in 2018 in Russia but with tickets to the championship match nearly 50 percent higher than in Moscow four years ago.
Games in the group stage — apart from the opening game — and round of 16 have a reduction in the cost of the cheapest tickets, which fans can apply for online.
The most expensive tickets on general sale for the December 18 final at Lusail Stadium are $1,607, up 46 percent from the $1,100 for the 2018 final won by France over Croatia. Category-two tickets are $1,003, up 41 percent from four years ago. The cheapest available for international fans are $604 compared with $455 the last time. Tickets for local residents will be $206 compared with $110 in Russia.
The cheapest seats on general sale internationally to watch the host nation open the World Cup on November 21 are $302. For other matches in the group stage, Qatari residents can buy tickets for $11, the cheapest for locals since the 1986 World Cup in Mexico. The cheapest tickets on international sale are the lowest prices since the 2006 World Cup in Germany at $69; cheapest tickets for the round of 16 are $96.
Supporters requesting to attend matches at the Middle East's first World Cup will discover if they are successful based on a random draw at the conclusion of the first application phase, which runs through February 8.
Thirteen countries have qualified for Qatar so far out of the tournament's 32-team field. Qualifying will not conclude until the intercontinental playoffs in June. The draw for the tournament is scheduled for April 1 in Doha, the capital of Qatar. Eight stadiums within the smallest footprint for a World Cup ever will be utilized. The longest distance between any stadium is 46.6 miles; two of the stadiums, Education City Stadium and Ahmad Bin Ali Stadium, are 3.1 miles apart.