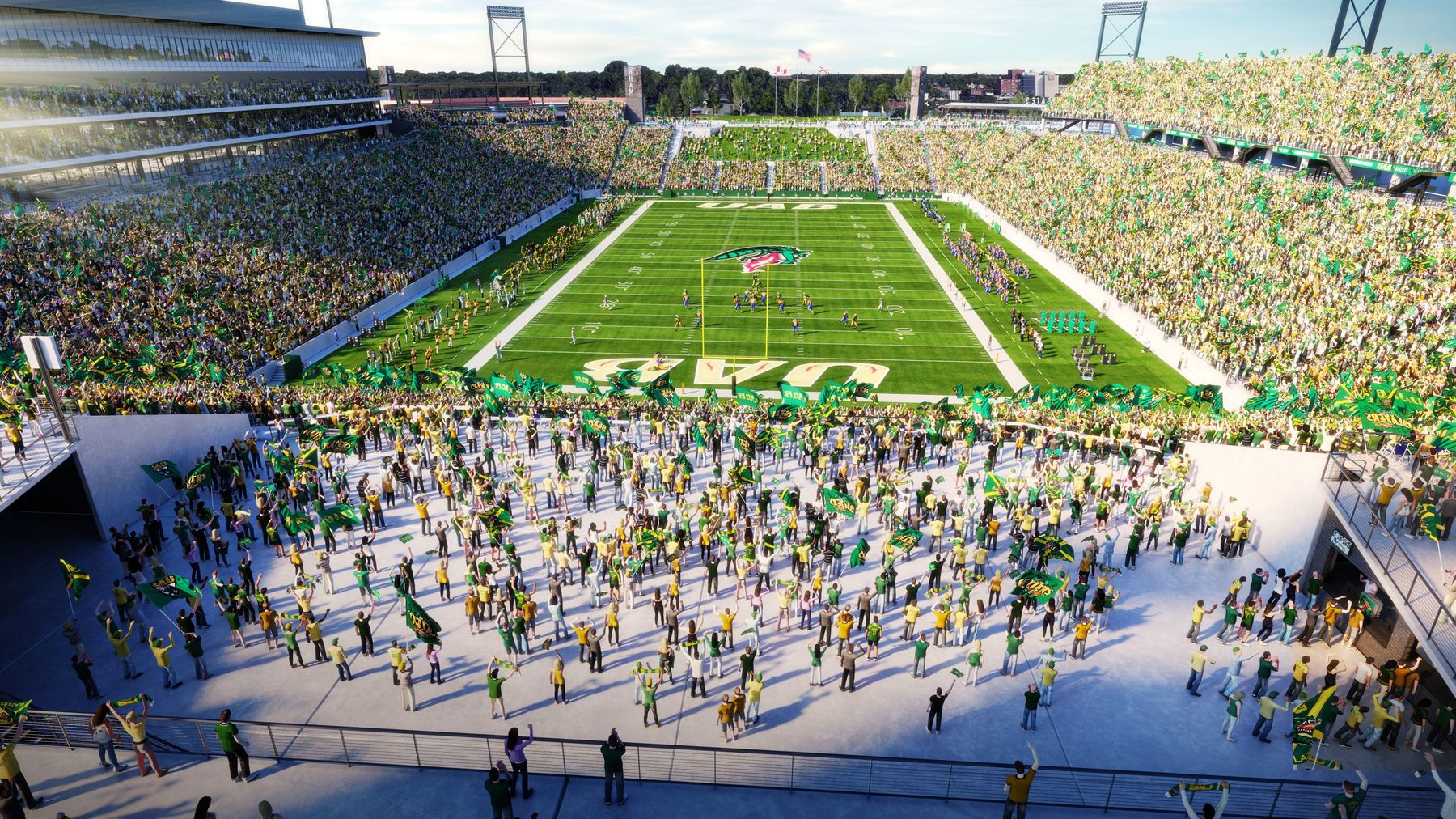 The USFL's revival this spring will take place in Birmingham, Alabama, with games to be staged at Protective Stadium and Legion Field.
AL.com reported the news on Wednesday. The league was focused on Birmingham as the single site for the spring season for more than a month. The Birmingham City Council two weeks ago approved a resolution to provide up to $500,000 of in-kind services to mitigate the cost of playing up to 11 games at Legion Field while the remaining games will be at Protective Stadium, which opened this fall.
Gene Hallman, president of the Alabama Sports Council, told ABC42 in October that discussions were close to being finalized and Birmingham would get "50,000 room nights from the league, to put their players and staff up for that period of time."
Fox, which has a minority stake in the league, said the 2022 season will be in one market, then go to home markets in resulting seasons. The eight teams will be the Philadelphia Stars, New Jersey Generals, Pittsburgh Maulers, Michigan Panthers, Birmingham Stallions, Houston Gamblers, New Orleans Breakers and Tampa Bay Bandits.
The AL.com report said the Greater Birmingham Convention and Visitors Bureau has committed up to $2 million to cover costs associated with the season, which between the regular season and playoffs will extend into July. The USFL was a spring league from 1983 through 1986 before disbanding after a famous antitrust lawsuit against the NFL in which it won, but only got $3.76 in damages.