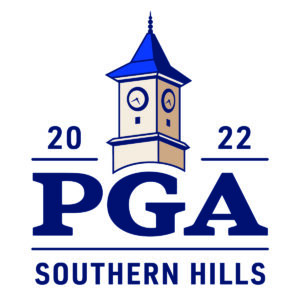 Southern Hills Country Club in Tulsa, Oklahoma, which has hosted four PGA Championships in the past 50 years, will be the 2022 PGA Championship host, the PGA of America announced on Twitter on Monday afternoon, after the organization earlier this month took the event away from Trump National in New Jersey in the wake of pro-Trump protesters storming the U.S. Capitol.
Southern Hills was originally awarded a record fifth PGA Championship to be held in 2030, but "recent schedule changes provides an opportunity to return the prestigious tournament to Tulsa next year," the PGA said.
The PGA of America selects Southern Hills Country Club in Tulsa, Okla., to host the 2022 PGA Championship from May 16-22. Excited to return to SHCC for the fifth time. The course offers a tough-but-fair test for the strongest field in golf. pic.twitter.com/Etkh81dC0X— PGA of America (@PGA) January 25, 2021
When Southern Hills hosted the PGA Championship in 2007, it was the first four-time host of the major championship. It previously hosted in 1970, 1982 and 1994. Southern Hills has also hosted three U.S. Open championships in 1958, 1977 and 2001 and the inaugural U.S. Women's Mid-Amateur in 1987. The country club was established in 1935 and Perry Maxwell, who designed the Colonial and Prairie Dunes golf courses, was hired to design the golf course, which underwent a renovation and restoration in 1999.
The PGA had awarded the 2022 event to Trump National Golf Club Bedminster, located in the suburbs of New York City, in 2014. It would have been the first men's major championship at a Trump golf property.
"The PGA of America Board of Directors voted tonight to exercise the right to terminate the agreement to play the 2022 PGA Championship at Trump Bedminster," said Jim Richerson, president of the PGA of America in a statement after the organization canceled the contract. "It has become clear that conducting the PGA Championship at Trump Bedminister would be detrimental to the PGA of America brand and would put at risk the PGA's ability to deliver on many programs and sustain the longevity of our mission."
Trump also owns the Turnberry Resort in Scotland, one of the courses in a rotation to host The British Open rotation but where none has been played since Trump's involvement. The course last hosted an Open in 2009 and the R&A said in the wake of the Capitol uprising "we had no plans to stage any of our championships at Turnberry and will not do so in the foreseeable future."