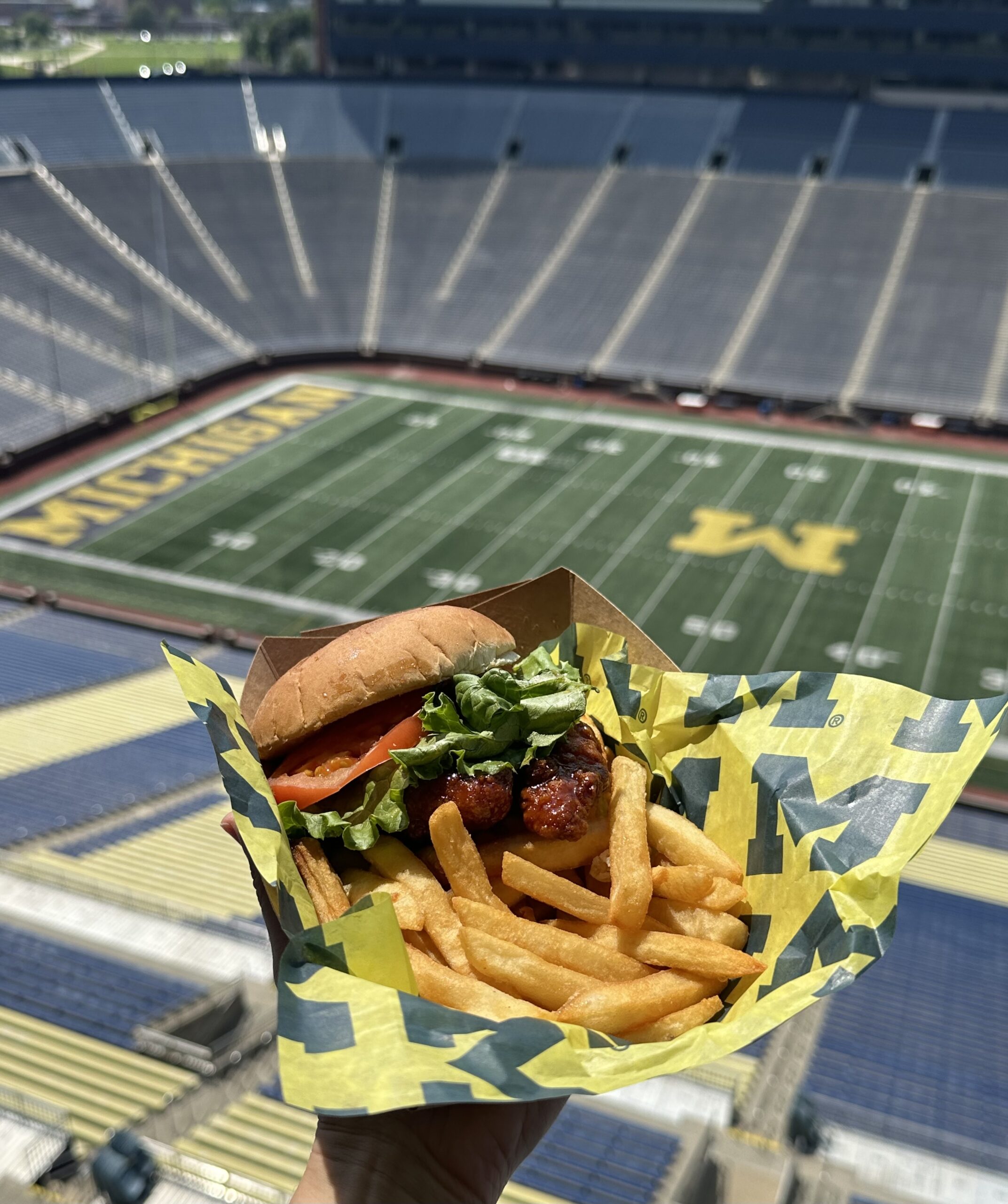 With college football kicking off in earnest this weekend it will also be the first time for fans at multiple venues to see new menus and other hospitality and premium service offerings across several universities.
"Creating a memorable, 360-degree fan experience is our top priority in collaborating with our venue partners, and this year is no exception as fans will have so much to look forward to," said Belinda Oakley, chief executive officer of Sodexo Live! North America. "From creating menus for new VIP seating, to expanding offerings by bringing in new local businesses, our team of Experience Makers have put great effort into putting forth a reinvigorated hospitality program this year."
Highlights include at the University of Michigan having a new suite menu plus a local partnership with Motor City classic Buddy's Pizza available in the suites and general concourse. Kansas Memorial Stadium at the University of Kansas will have several new local partners including Uplift Coffee and Biggs BBQ plus expanded menus and new grab-n-go stations.
Cardinal Stadium at the University of Louisville will have two new minority-owned local business partnerships with Cheezy Does It, a food truck that moves from outside the stadium to inside with its fried mac and cheese balls, and Barry's Cheesesteaks.
Wingz and Things, G&G Fries and Busy Bee will be new local food truck partners at Vaught-Hemingway Stadium at the University of Mississippi and the University of Florida's Ben Hill Griffin Stadium will have new Grab N Go Gators outposts on the general concourse.
Sodexo has also announced a new multi-year agreement to become a strategic hospitality partner of the Indian Wells Tennis Garden highlighted by new hospitality offerings for fans and players alike at the annual BNP Paribas Open, the world's largest combined ATP and WTA two-week professional tennis tournament.
Sodexo has experience operating hospitality for global tennis events including the French Open, while also being responsible for premium hospitality package sales for the Australian Open. The Indian Wells Tennis Garden features 29 world-class tennis courts, including the 16,100-seat Stadium 1, the second largest outdoor tennis stadium in the world.
"We are committed to offering a world-class hospitality experience to all fans and players who visit Tennis Paradise, and our partnership with Sodexo Live! will focus on developing new premium experiences, a first-rate culinary program and fan-focused service," said Philippe Dore, chief marketing officer at the Indian Wells Tennis Garden and BNP Paribas Open. "Fans planning their trip to Tennis Paradise this spring should be excited about the variety of new luxury offerings coming to the Indian Wells Tennis Garden thanks to this new partnership."