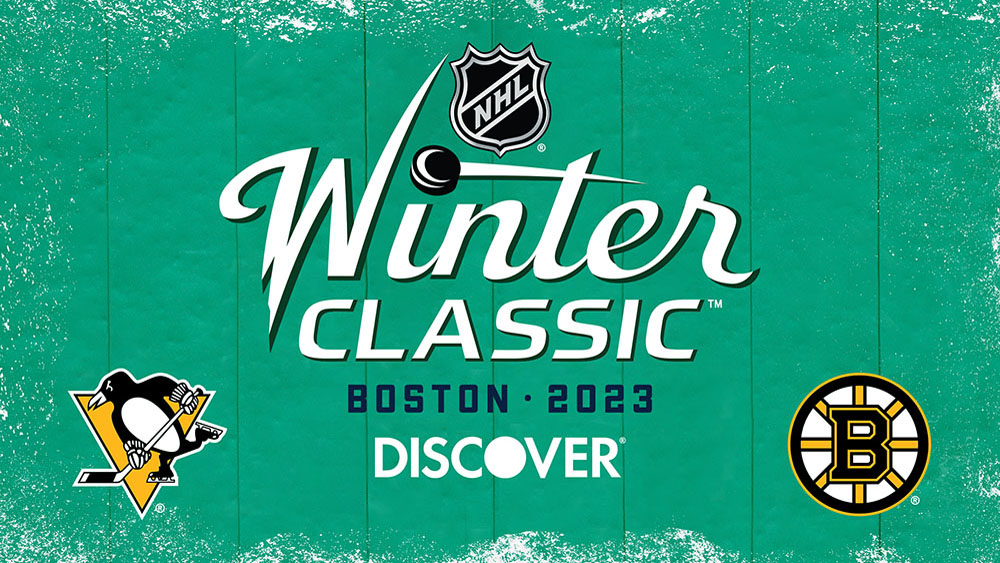 The Boston Bruins will host the Pittsburgh Penguins when Fenway Park is the host for the 2023 Discover National Hockey League Winter Classic on January 2, 2023.
The 2023 game will mark the second time the game has been hosted at Fenway Park, home of Major League Baseball's Boston Red Sox. The 2003 Winter Classic will also be the 15-year anniversary of the first NHL Winter Classic in Buffalo. Discover will be the title sponsor for the second consecutive year. The game will be televised exclusively on TNT.
The Bruins are 3-1-0 in their four previous regular-season outdoor appearances, most recently a 7-3 win against the Flyers in the 2021 NHL Outdoors at Lake Tahoe at Edgewood Resort.  It will be the sixth regular-season outdoor game for the Penguins, who are 2-2-1 in their five previous appearances including a 4-3 overtime loss against the Flyers in the 2019 NHL Stadium Series at Lincoln Financial Field.