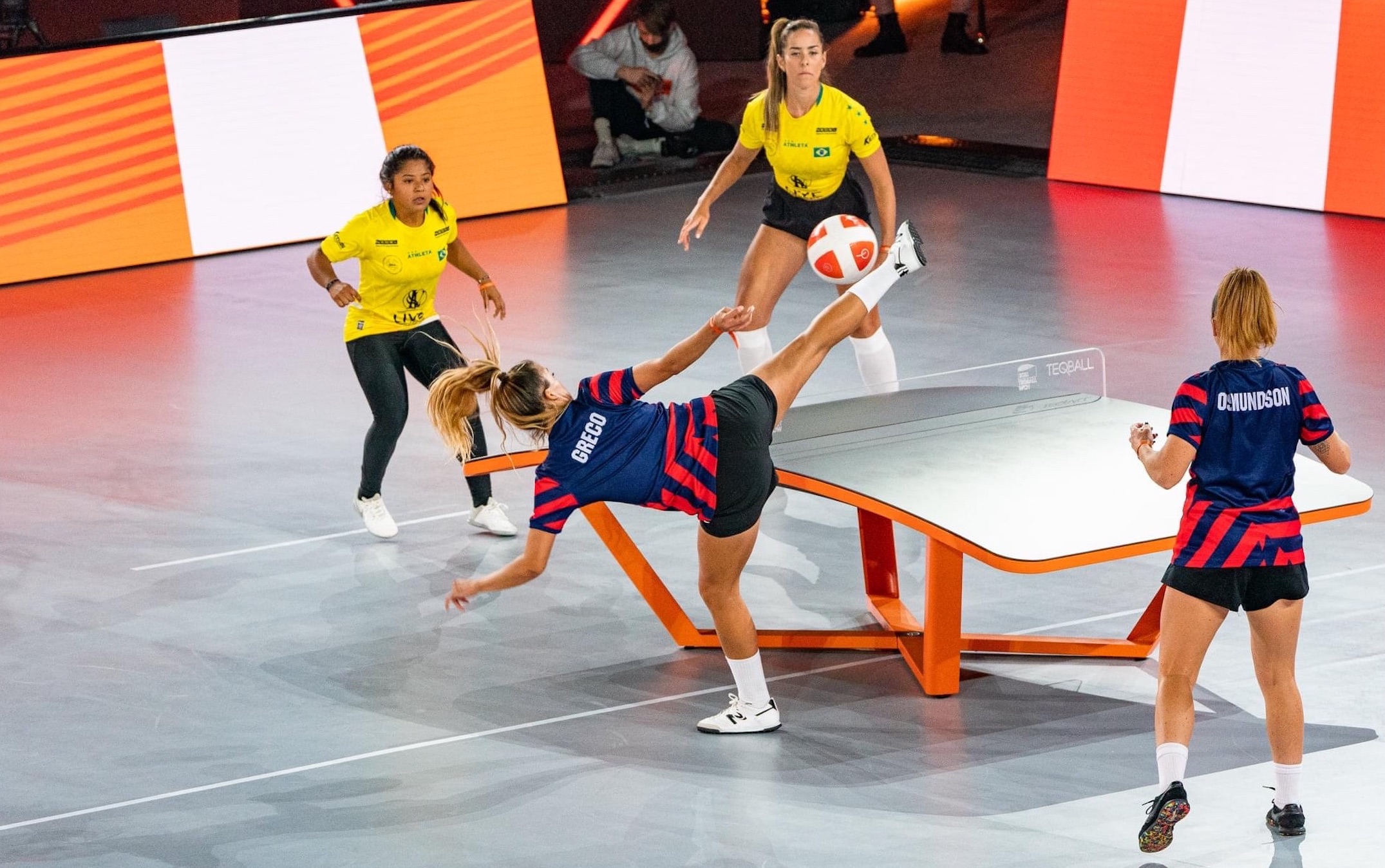 One of the many sports vying for the chance to be included in the program for the 2028 Olympic Summer Games in Los Angeles has visited the region to start working toward building its case for inclusion.
The LA Teqball tournament was held over the weekend in Santa Monica with former U.S. women's national soccer team star Carli Lloyd stopping by. The sport has 60 official registered clubs and will have several more tournament events this year with some games shown on ESPN's various platforms. Among the upcoming stops will be New York, Miami and Dallas.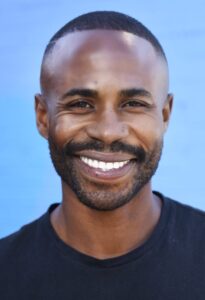 "We ID cities and then look at the density of sports and athletes in each city," USA Teqball Chief Executive Officer Ajay Nwosu said. "This has been a heavy lift in a great way because it's us taking teqball to a mass audience. … With us lobbying to be an Olympic sport in Los Angeles, it was important for us to be there. Miami is a cultural mix and different cultures … you look at New York City, that's an obvious one, being densely populated. We look at outside-the-box locations as well."
While USA Teqball has tie-ins with 18 MLS and eight NWSL clubs, the sport also relies on what Nwosu calls "gorilla marketing." That takes various forms, whether it's activating in spots such as Huntington Beach or Venice with a 14-foot box truck that contains six tables for people to try out the sport. It also goes to cities where there are major events, such as SXSW in Austin, Texas, and works to engage people in those communities.
Teqball, founded in 2014 in Hungary, is a soccer-based sport played on a specially curved table called a Teq Table. Games are played in singles or doubles with a points-based scoring format where points can be scored with any part of your body except arms or hands. Players are given a maximum of three touches before returning the ball to the opponent and control of the ball.
"The hardest part for us is getting people to try it," Nwosu said. "When you see it visually, people are often intimidated. People don't know what they like, but they like what they know. They see it and think it's so hard. Once you try it and they have a couple of successful moments, they become addicted."
Nwosu first noticed teqball in 2018 "and was immediately encapsulated by the sport." A year later, he joined USA Teqball as the chief executive officer.
"It's more than a sport in itself, it's a brand and that's what got me involved," Nwosu said. "I got involved because it's a legacy play. It's not every day you get to take a sport in the infancy level and help grow it toward the Olympic stage."
And yes, the goal is the 2028 Olympic Summer Games in Los Angeles. Nwosu said USA Teqball has been in contact with LA28 and is getting involved with Play LA, a youth sports organization that focuses on underserved communities and is funded by LA28 and the International Olympic Committee.
"It's gender-neutral, it's socially distanced — those all add up when you look at the appeal of teqball," Nwosu said. "If you look at the tapestry of Olympic sports over the last five years, the IOC has focused not only on a couple different things like breakdancing and skateboarding. The reason teqball has a lot of prominence and legs to it is because we're different than any other sport. It's engaging when you see it on TV. For that component, we offer a dynamic opportunity that many other sports don't."