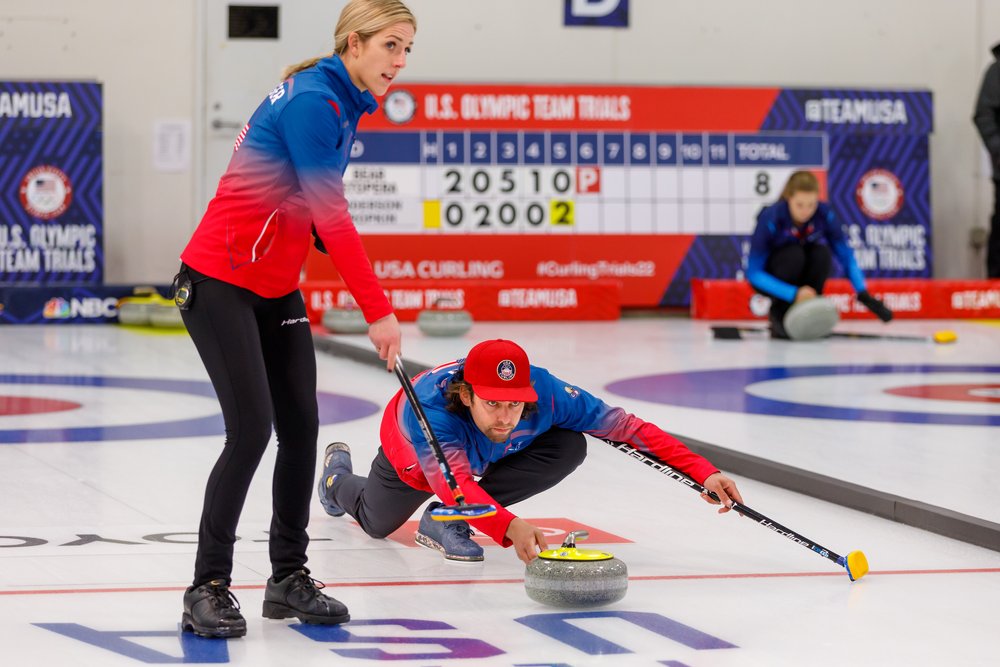 Kalamazoo, Michigan, will host the USA Curling mixed doubles nationals from February 28 through March 5, 2023. It will be a return to a regular site for the national governing body, which has held the men's and women's national championships three times in Kalamazoo since 2010.
Founded as an arena club in 2008, the Kalamazoo Curling Club now plays on dedicated curling ice at Wings Stadium, a three-rink complex.
"Since our club formed, we have been supporters of USA Curling national championship events," said Kalamazoo Curling Club President John Beebe. "Our membership embraces the opportunity to host high-level play and we're looking forward to a great week of curling."
The 2023 Mixed Doubles National Championship will feature a field of 16 teams, divided into two pools of eight. Each pool will play a full round-robin schedule and six teams will advance to a single-elimination playoff round. The 2022 Olympic representatives, Chris Plys and Vicki Persinger, have already qualified, along with 2022 Mixed Doubles Nationals champions Matt and Becca Hamilton.
The winners of the Mixed Doubles Nationals will represent the United States at the 2023 World Mixed Doubles Championship, planned for April 22-29 in Gangneung, South Korea.
"I played in the 2010 and 2015 national championships in Kalamazoo and I was impressed by the commitment of the club and the city to the events," said USA Curling Interim Chief Executive Officer Dean Gemmell. "2019 was no different and I expect competitors at this year's Mixed Doubles Nationals to be welcomed warmly by both club members and fans of the game."