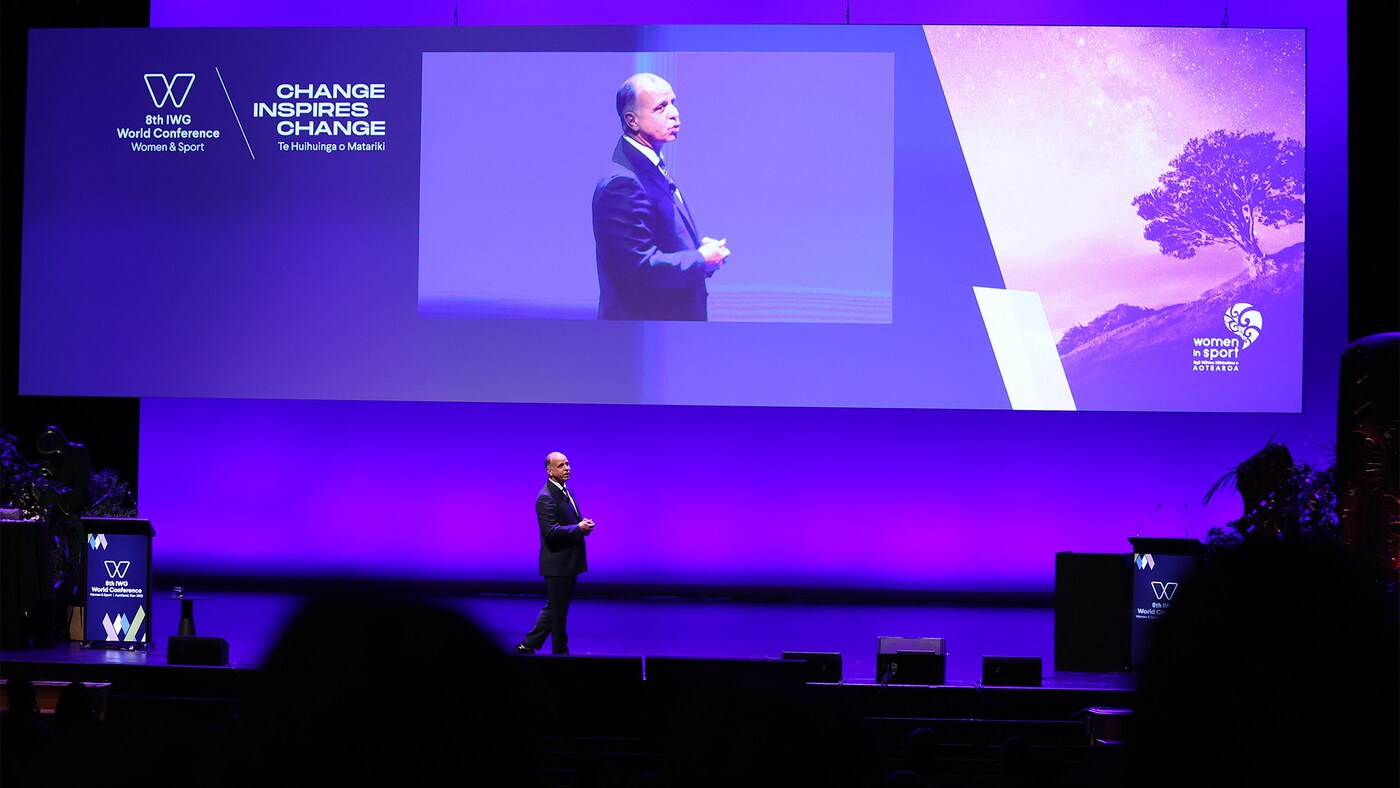 The International Working Group on Women & Sport's 2022 conference, in its eighth edition, was the world's largest network dedicated to advancing gender equity and equality in sport, physical education and physical activity.
The four-day conference this week was opened by Deputy Prime Minister of New Zealand Grant Robertson and welcomed 1,200 attendees in person and 500 online from more than 60 countries. Headline speakers included former Executive Director of UN Women Phumzile Mlambo-Ngcuka, President of the Commonwealth Games Federation Dame Louise Martin, FIFA Chief Women's Football Officer Sarai Bareman and Angela Ruggiero, co-founder and chief executive officer of the Sports Innovation Lab.
Jordan Olympic Committee President, International Olympic Committee Executive Board Member and Chair of the IOC Prevention of Harassment and Abuse in Sport Working Group, HRH Prince Feisal, delivered a TED talk presentation on gender equality and safe sport on the opening of the event.
He highlighted the development of women's sport on and off the field of play in recent years and reiterated the international sports community has a responsibility to safeguard women and girls in sport.
"From the grassroots to the elite level, sport has always levelled the playing field for all," said Feisal. "Sport can promote social inclusion, cohesion and interaction, helping us to foster more peaceful, equal and inclusive societies. We have to ensure that, as National Olympic Committees, International Federations and clubs, our environment is safe for our children. We know it is a tough fight, we know it is a long fight, but it is a worthwhile fight.
"Safe sport means the ability to train and compete in a sporting environment that is fair, equitable and free from all forms of harassment and abuse," Feisal added. "Despite this, we all know that harassment and abuse does occur in sport, in all disciplines, at all levels, worldwide. The time for a siloed approach is over. If we are truly to create a paradigm shift, we must come together to address all inequalities across participation, leadership, portrayal and resource allocation."
Established in 1994, the IWG advocates and runs programs globally year-round. Every four years it stages the IWG World Conference on Women & Sport. The 2026 event will be hosted by the United Kingdom.