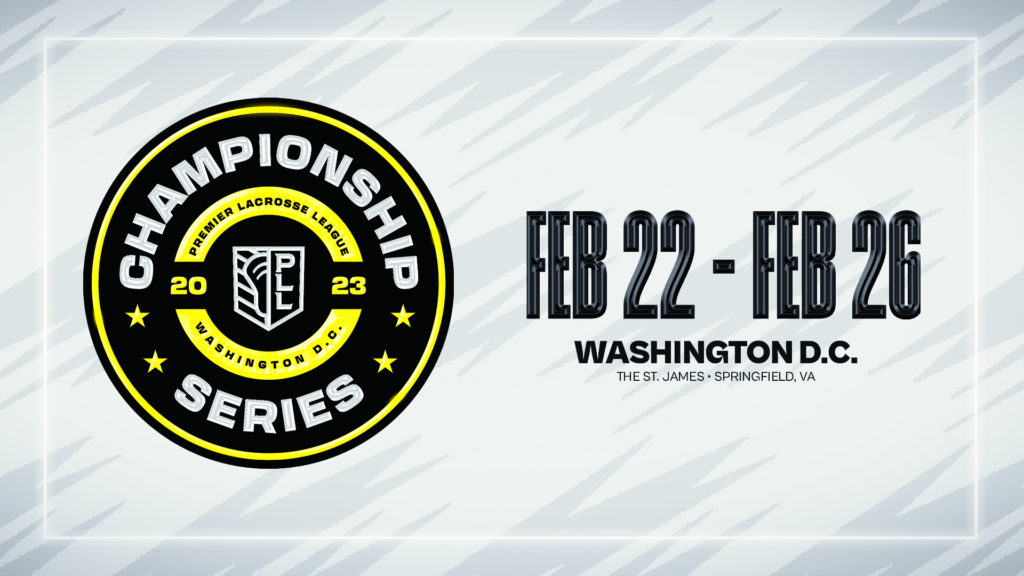 The Premier Lacrosse League has announced that The St. James in Springfield, Virginia, will host the 2023 Championship Series from February 22–26.
Archers LC, Atlas LC, Chrome LC, and Whipsnakes LC will play three round-robin games from Wednesday to Friday to determine seeding for the semifinals on Saturday. Winners will advance to the Championship on February 26.
"The PLL's incredibly innovative approach to building world class player and fan experiences has been exciting and inspiring," said Kendrick Ashton, co-founder and co-chief executive officer of The St. James. "We're excited to partner with the PLL to bring dynamic, new experiences for lacrosse fans and players throughout the Washington region for years to come."
Games will be played in the Sixes format, including four 8-minute quarters. There will be a 30-second shot clock for each team's possession. Instead of taking faceoffs after goals are scored, goalies will restart play immediately with a clear. The 2023 Championship Series will also feature a 13-yard, two-point arc.
"The fastest game on two feet is even faster in Sixes format," said PLL Co-Founder and President Paul Rabil. "On a shorter field, the pace of play, athleticism and skill will be on display like never before. This version of the game is the same discipline you'll see should lacrosse get into the Olympics in LA 2028. It's internationally adopted, high scoring and action-packed."
"We're thrilled to bring the 2023 Championship Series to Paul's and my hometown – the DMV," said PLL Co-Founder and Chief Executive Officer Michael Rabil. "The St. James has been a cooperative and collaborative partner as we look to build unique seating options tailored specifically to the fan experience."