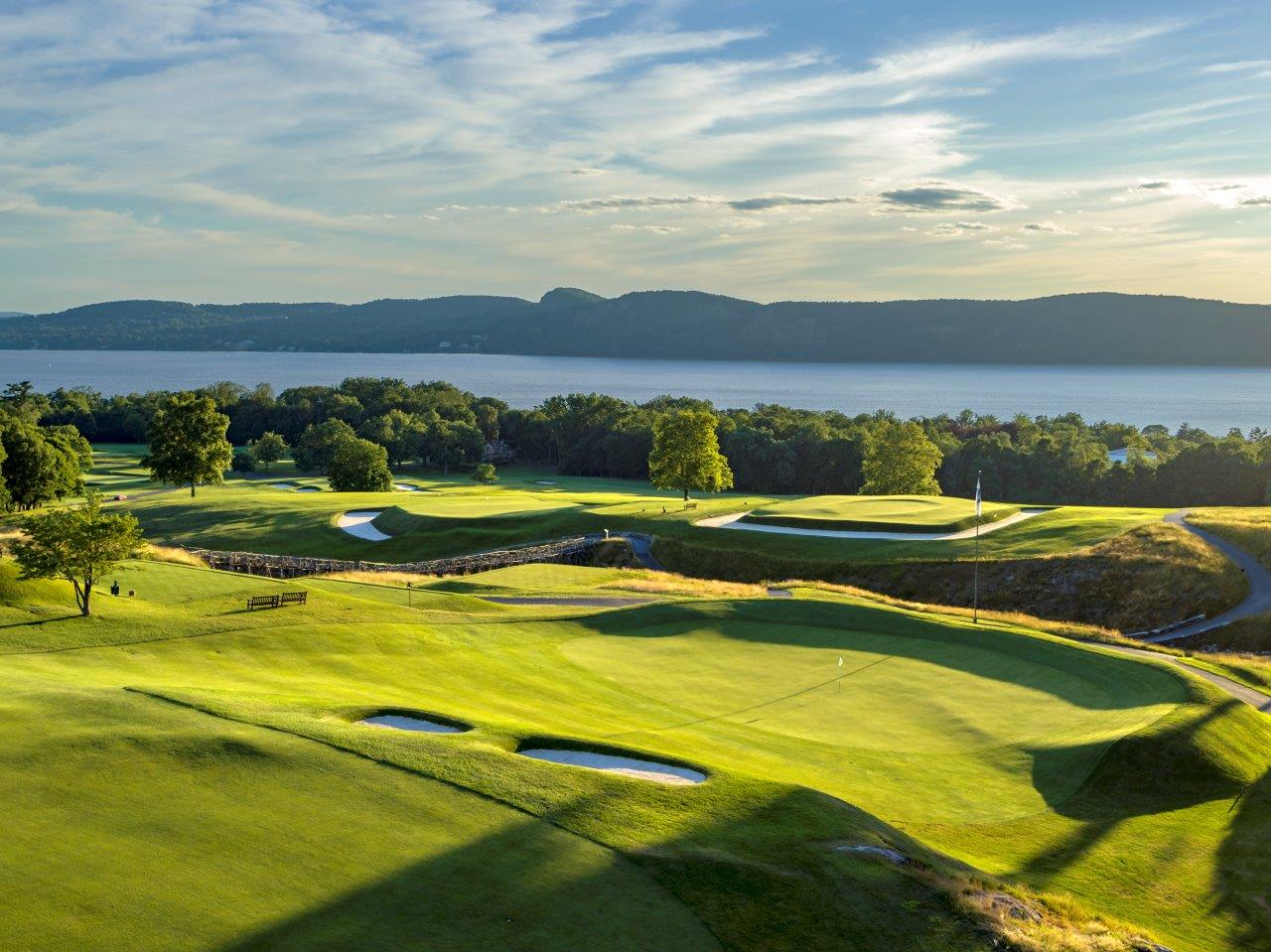 Sleepy Hollow Country Club in Scarborough, New York, will host the 2023 U.S. Golf Association Mid-Amateur Championship. The USGA announced the selection of Sleepy Hollow as the site as well as announcing that the stroke play co-host course for the 43rd annual event will be held nearby at Fenway Golf Club in Scarsdale, New York.
Sleepy Hollow has hosted a USGA national event before as the site for the 2002 U.S. Women's Amateur Championship. It was designed by Charles Blair Macdonald and opened for play in 1913. A.W. Tillinghast expanded the facility to 27 holes in the late 1920s, and Gil Hanse and George Bahto recently restored the original character to the club's courses.
"Sleepy Hollow is honored to host the 43rd U.S. Mid-Amateur Championship and welcome some of the best amateurs in the world to our historic golf course overlooking the majestic Hudson River," said John Simons, club president. "Our golf course is a C.B. Macdonald original and its recent renovation by Gil Hanse and his team has restored the course to those roots. We expect the course to provide an exciting championship and a memorable presentation of one of the nation's most prestigious amateur golf events."
The dates of the championship are September 9–14, 2023. The championship is open to amateur golfers age 25 and older with a handicap index not exceeding 3.4. The U.S. Mid-Amateur was first played in 1981 and features 36 holes of stroke play before the field of 264 is cut to the low 64 scorers for match play.
Fenway Golf Club was originally known as Fenimore Country Club and Devereux Emmet designed the first 18-hole layout. The course was replaced by Tillinghast in 1924 and the club reorganized under its current name 12 years later.
"The USGA is pleased to work in a collaborative effort with both Sleepy Hollow Country Club and Fenway Golf Club in bringing the U.S. Mid-Amateur for the first time to the Hudson Valley and Westchester County," said John Bodenhamer, USGA senior managing director for championships. "The competitors will undoubtedly enjoy two historic and challenging courses."
The 2023 U.S. Mid-Amateur will be the 75th USGA championship played in New York. The Empire State previously hosted the U.S. Mid-Amateur in 2010 at Atlantic Golf Club in Bridgehampton. The 2020 U.S. Open will be hosted by Winged Foot Golf Club in Mamaroneck in June.