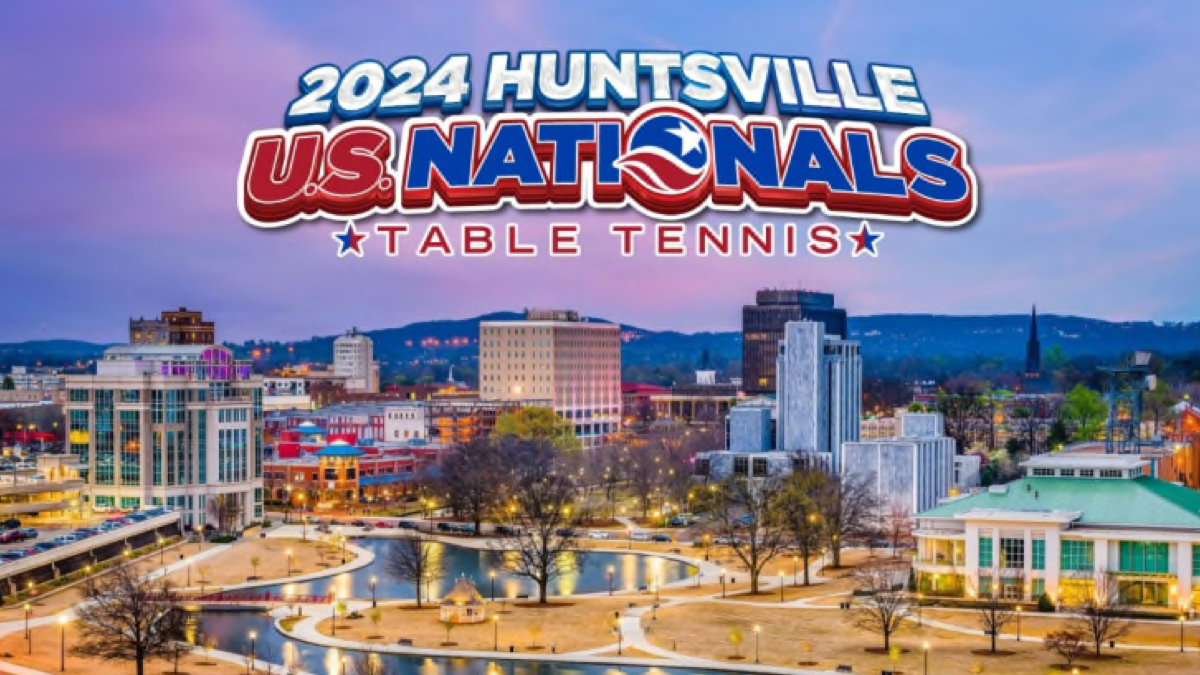 The 2024 U.S. National Table Tennis Championships will be held in the Von Braun Center in Huntsville, Alabama, from July 3–7, the first time in USA Table Tennis' history that the national championships have gone to the state of Alabama.
"We're extremely excited to bring the Nationals — and an important youth international table tennis event — to the great city of Huntsville," said USA Table Tennis Chief Executive Officer Virginia Sung. "USATT is a national organization and we are committed to bringing our biggest and best events to all parts of United States. We have been unbelievably impressed with the outstanding commitment and effort exhibited by the city leaders of Huntsville to host these events."
Huntsville will also host a World Table Tennis Youth Contender Event in the week leading to the 2024 Nationals from June 26–29. USA Table Tennis and the Huntsville/Madison County Convention & Visitors Bureau announced the awarding of the events on Monday.
"We appreciate the faith that USA Table Tennis has in our team to host these two major events," said Mark Russell, executive director of the Huntsville Sports Commission. "It is exciting to host the national championships and we look forward to helping table tennis grow in the Southeast."
The 2024 championships will be staged in the South Hall of the Von Braun Center, which has more than 80,000 square feet of open space, banquet halls, underground parking and a skybridge connected to a hotel. The Youth Contender Event will be played in the Athletic Club Alabama, a venue with indoor tennis courts that will be transformed into a table tennis facility for the event.
"Hosting a national championship is a special opportunity for our destination and we look forward to USA Table Tennis filling our city next summer," said Jennifer Moore, president and chief executive officer of the Huntsville/Madison County Convention & Visitors Bureau.