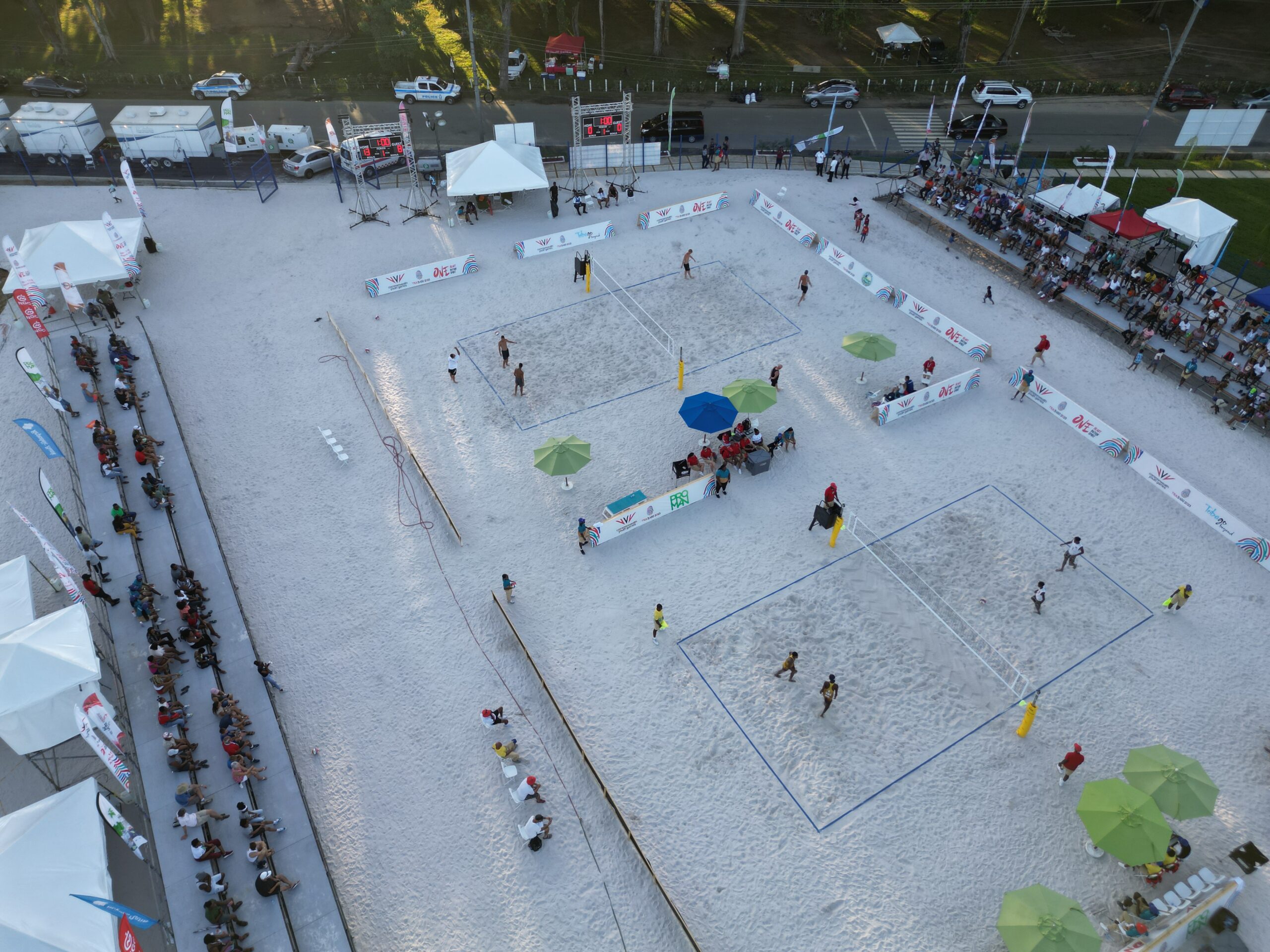 When Trinidad & Tobago hosted the 2023 Commonwealth Youth Games, you could forgive organizers for thinking the moment would have never come as the Opening Ceremony was underway on August 4 before a week's worth of competition.
It was, after all, an event that was scheduled for 2021, postponed to 2022 because of the rescheduled Olympic Summer Games in Tokyo and then postponed again to 2023 because of the Commonwealth Games.
It was also the first time the event was held in the Caribbean. Seven years ago, the games were initially awarded to Northern Ireland — before it pulled out in June 2018. Trinidad and Tobago was announced as new host in the summer of 2019 and four years later, it hosted 93 events over seven sports at seven venues.
"We are seeking leisure travel and all of that," said George Leacock. "But we believe that with our sport facilities, we create a reason for people to come and then of course we sow a seed for people coming back for leisure tourism afterward."
Leacock is a sport consultant for the Eco-Industrial Development Company of Tobago Limited. He was part of the Commonwealth Youth Games' local organizing committee, appointed by the Tobago House and Assembly.
The Youth Games was the impetus for a new venue near the beaches. The Courland Beach Sports Arena includes two championship beach volleyball courts, a beach volleyball warm-up court, bleachers and a pavilion. The venue was built with hardwoods harvested from Guyana, which also provided the silicone sand that is rated best in the world for beach volleyball.
Tobago hosted netball, rugby sevens and triathlon, while Trinidad hosted athletics, para athletics (the first time adaptive sports was in the CYG program), road and track cycling plus swimming.
Leacock said organizers for the Commonwealth Youth Games told the local committee after Trinidad & Tobago's hosting stint, "while they still have a little bit of a challenge finding hosts for the Commonwealth Games, that several countries have lined up for the opportunity to host the CYG because we did demonstrate quite an ability to scale things."
After the international branding built by the Commonwealth Youth Games, Trinidad & Tobago also have another major sporting event coming next year when the Queen's Park Oval in Port of Spain will host matches as part of the 2024 ICC T20 Cricket World Cup.
"Let me put it this way: T20 cricket is like going to a West Indian party and a cricket game breaks out," Leacock said. "You know they say hockey sometimes is going to a fight and a hockey game may break out? This is what T20 cricket is about. It's really very suited for our audiences. … It's good for the economy and we get a chance to present ourselves to the world. If people see us in these circumstances, like the T20, it puts us in a position to present other things that we want."