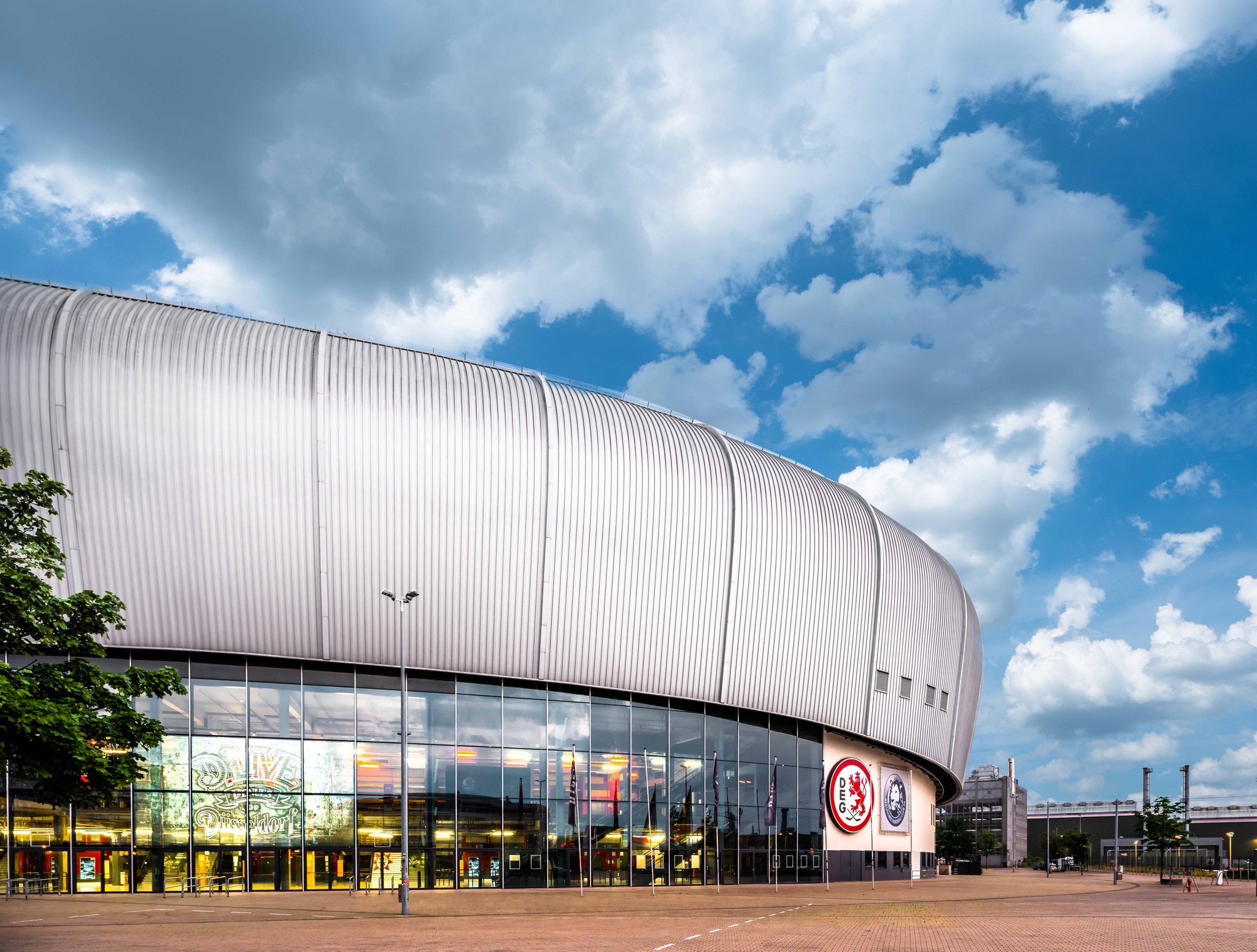 Germany will host the International Ice Hockey Federation's 2027 World Championship at Dusseldorf's PSD Bank Dome and Mannheim's SAP Arena, the IIHF announced on Friday during its annual congress.
Germany was selected ahead of Kazakhstan with 102 votes. Germany co-hosted the 2017 tournament alongside France and was the sole host in 2010, when games were played in Cologne, Mannheim and Gelsenkirchen. The 2027 event will be the eighth time the country has hosted the world championship, which this year is currently ongoing in Finland and Latvia. This year's event was scheduled for Saint Petersburg before the IIHF relocated the competition following Russia's invasion of Ukraine.
The PSD Bank Dome in Dusseldorf has a capacity of 13,284 and the SAP Arena in Mannheim has a capacity for 13,200 fans have been chosen as the official venues. Dusseldorf hosted the world championships in 1955 as well as stints in 1975 and 1983. Mannheim last played host in 2010.
"We are beyond happy about the trust and the choice of the IIHF delegates," said DEB President Dr. Peter Merten. "I would like to thank all those involved for their work over the past months, especially our IIHF Ice Hockey World Championship project team. The carefully jointly developed concept has been fully convincing. We are looking forward to hosting this major international event in the heart of Europe in May 2027."
Germany in 2027 will be on the heels of the 2024 worlds in Prague and Ostrava, Czech Republic; the 2025 event in Stockholm, Sweden, and Herning, Denmark, and the 2026 event in Zurich and Fribourg, Switzerland.
Friday's decision was the latest in a series of major international tournaments the IIHF has announced in the coming years and with sites already decided. The 2024 Women's World Championship was previously awarded to the United States, which will organize the event in Utica, New York, from April 4-14, 2024, at the Adirondack Bank Center and Utica University Nexus Center. The world junior championship in 2024 will be in Gothenburg, Sweden, while Finland will host the U18 world championship and the 2024 U18 women's championship will be in Switzerland.