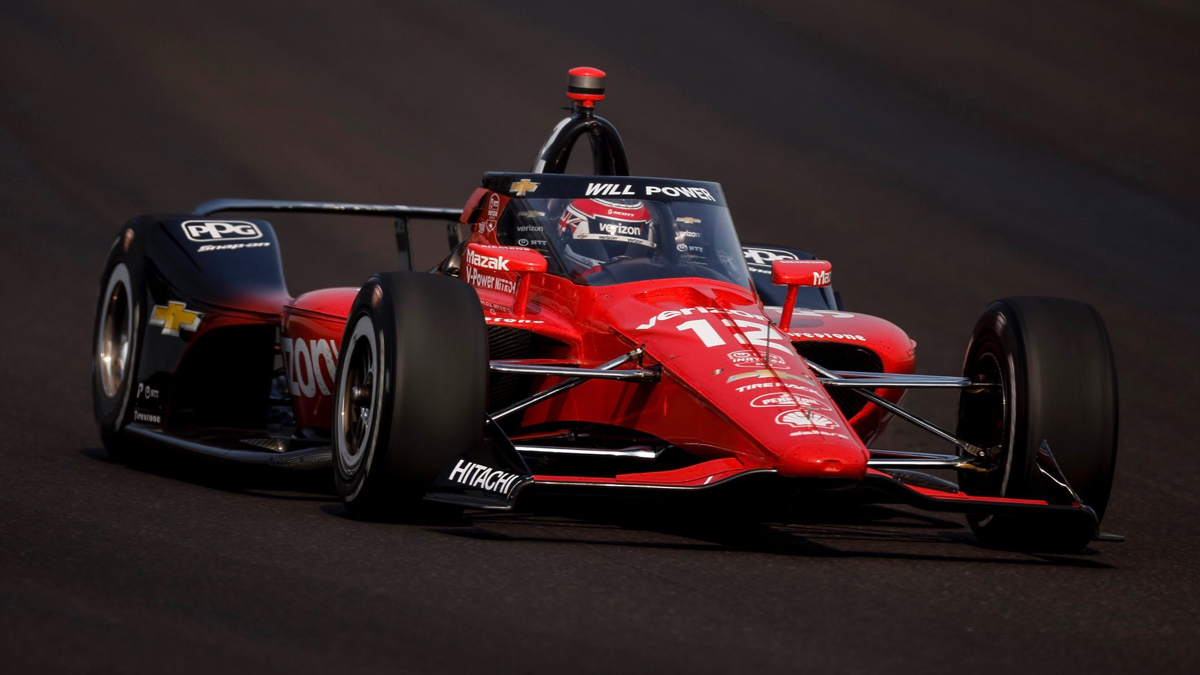 The Indianapolis 500 is one of the largest sporting events in the world as more than 300,000 fans pack into Indianapolis Motor Speedway over Memorial Day weekend each year.
While the roar of the crowd is a special experience, putting more than four full NFL stadiums worth of spectators into one area could wreak havoc on the cell towers and make getting service nearly impossible. That won't be the case this year with a series of technological improvements made by Verizon.
"People will be able to upload their selfies, share to social media, all that kind of good stuff," said Harsha Viswanathan, senior manager, sports technology and innovation at Verizon. "The amount of data that was used (at the Indy 500) by Verizon customers last year itself was pretty enormous. And we anticipate this year it'll be a little bit more."
Last year, Verizon customers attending the event used 17 Terabytes of data — an astonishing amount. Verizon has upgraded the network at Indianapolis Motor Speedway, deploying additional 4G and 5G service inside the track, throughout the Grandstands, turns 3 and 4, as well as at gates 9, 10 and 11.
Verizon is using a combination of C-band, its mid-band spectrum designed for strong coverage, and mmWave, its premium, high-band spectrum which allows for massive capacity.
This will allow fans to connect to fast internet at the track, but also connect to Verizon's 5G Multi-View platform on the IndyCar app. Fans can toggle between seven different camera angles of live action from the track on their phones, including the live TV broadcast.
"If you're sitting on one side of the track, you can see what's happening on the other side, or you can watch one of the chopper cams or one of the angles that we have coming through one of the cars," Viswanathan said. "We're also piping in live audio as well, coming from the NBC program audio."
Verizon has supported the Multi-View platform for a couple of years, including last year at the Indy 500, at Formula 1 races and at the Super Bowl. Last year, Multi-View was integrated into the Phoenix Suns app and has also done a lot of testing with the NHL.
"The real avenue are these sports where you have gigantic courses where you can't always see every vantage point from where you're sitting. That's really where we think our sweet spot is right now," Viswanathan added.
Verizon has been working with Team Penske at IMS since 2009 and recently signed a multi-year deal to be Penske's primary sponsor, as well as sponsoring driver Will Power.
"Innovation has been at the forefront of IMS's mission since its inception in 1909," IMS President J. Douglas Boles said. "Verizon 5G Multi-View transforms the way fans watch the Indy 500. Once they're connected, they'll never miss a moment of 'The Greatest Spectacle in Racing.'"
Unlike a tradition broadcast, where there's a delay from the action on the track to the user's device, Multi-View will be almost instantaneous.
"The feedback has been really good and I think the main thing that people get blown away by is the round-trip latency from the broadcast trucks to when they're provided to the customer's mobile devices, which is less than a second," Viswanathan said.