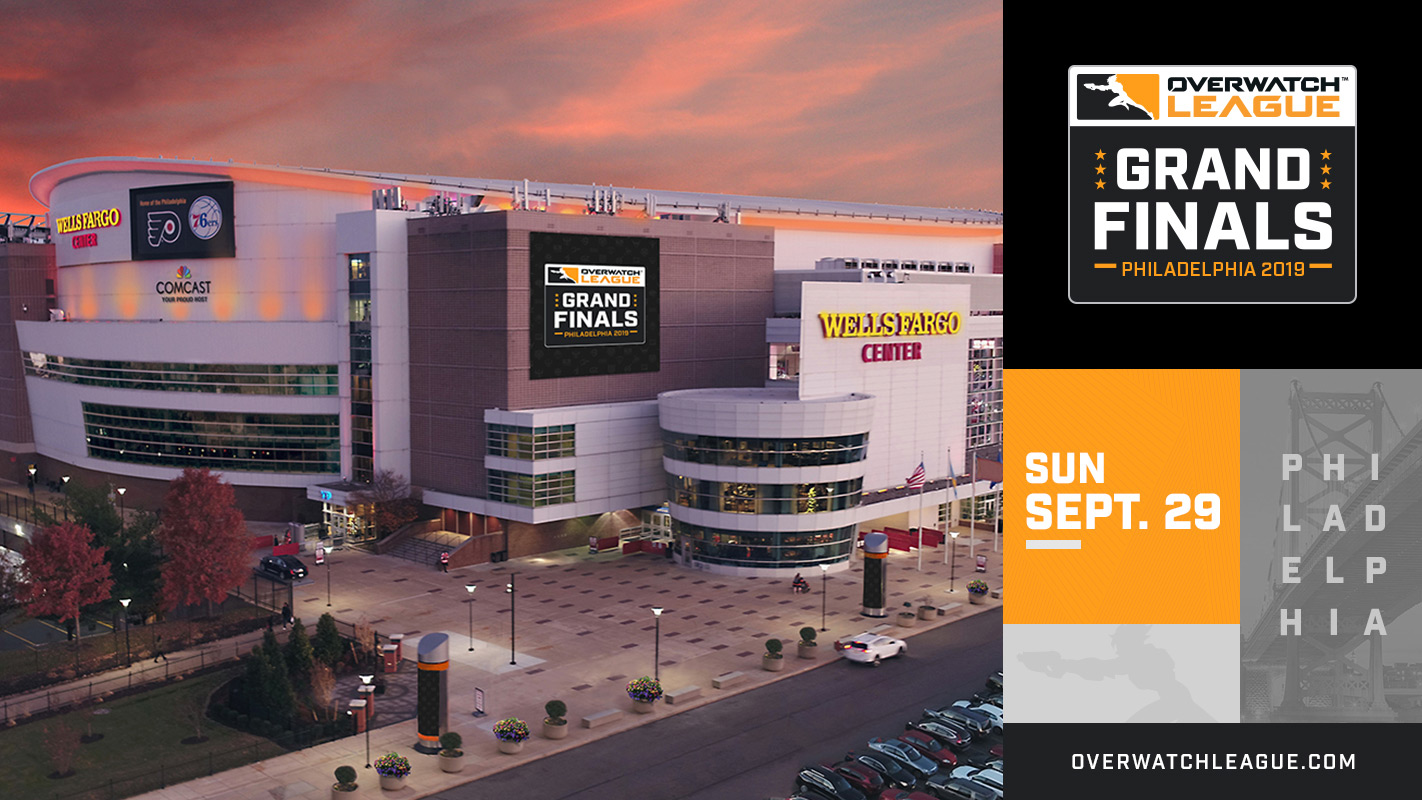 The Overwatch League will hold its 2019 Grand Finals at Wells Fargo Center in Philadelphia. The September 29 event will determine the champion for the league's second season, with the top team earning a trophy and $1.1 million of an estimated $1.7 million prize pool. The runner-up team will earn $600,000.
The 2018 finals were staged at Barclays Center in Brooklyn, New York.
"Philadelphia is a legendary sports town with amazing fans and the Wells Fargo Center is the perfect venue to crown our next champion," said Nate Nanzer, Overwatch League commissioner. "The 2018 Grand Finals in Brooklyn was epic but we're looking to up the ante for our season finale in Philly. We have 20 teams in the league now, so the path to the championship is going to be extremely competitive and very entertaining."
Twitch will live stream the 2019 finals in 190 countries and the event will be broadcast in the United States on ABC from 3–6 p.m. ET. Coverage will also be available on the ESPN app, overwatchleague.com, and the Overwatch League app.
The Wells Fargo Center is home to the NHL's Philadelphia Flyers, NBA's Philadelphia 76ers, NLL's Philadelphia Wings and the Arena Football League's Philadelphia Soul.
"Last year we witnessed thousands of passionate Overwatch fans at the Grand Finals and we can't wait to bring this electric event to Philadelphia's Wells Fargo Center," said Dave Scott, chairman and CEO of Comcast Spectacor, which owns the arena. "Overwatch League fans will be some of the first guests to enjoy the arena's new advancements and we look forward to hosting an international audience for premier programming. We are thrilled to bring world-class gaming to Philadelphia's expanding technology, esports, and entertainment scene."
The Overwatch League Grand Finals will be the first major event hosted at the arena following a $250 million planned renovation.