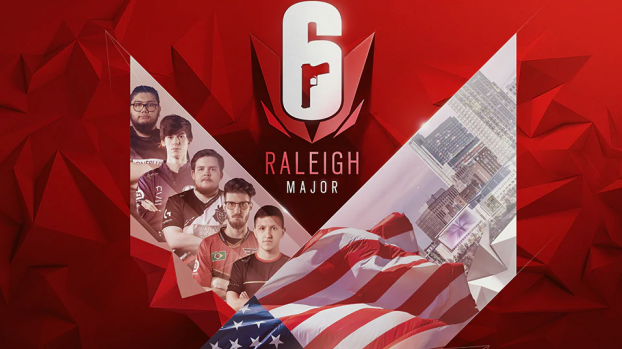 Ubisoft, Visit Raleigh and the Greater Raleigh Sports Alliance have announced that the 2019 Six Major Raleigh esports tournament will be staged August 12–18 at the Raleigh Convention Center. The tournament will be the second-largest Rainbow Six event of the year, with 16 international teams competing for a prize pool of $500,000.
"We are excited to be hosting the 2019 Six Major Raleigh and its passionate community of players and fans," said Loren Gold, executive vice president of the Greater Raleigh Convention & Visitors Bureau. "Esports and video gaming have been strong fabrics of our local community for decades. We not only play and watch, but some of the world's top game titles have roots here. Raleigh has the right mix of community, infrastructure and willingness to host the world's most prestigious esports events."
The event marks the largest esports tournament held in Raleigh, North Carolina, in more than five years and is part of an effort the city is making to be a premier esports destination in the future. The city is home to more than a dozen developers and publishers and the nearby universities of North Carolina State and Wake Tech offer video game design programs.
The recently completed Destination 2028 Plan for Wake County also called for strategies to grow the area's reputation around esports including hosting major events. To capitalize on potential opportunities, the region has formed the Greater Raleigh Esports Local Organizing Committee with a goal of strategically targeting and attracting esports events to Wake County.
The Six Major Raleigh is part of a new Tom Clancy's Rainbow Six esports format. Each year is comprised of two six-month long Pro League Seasons (June–November and December–May), and features two Majors: the traditional Six Invitational in February and a summertime tournament, the Six Major.