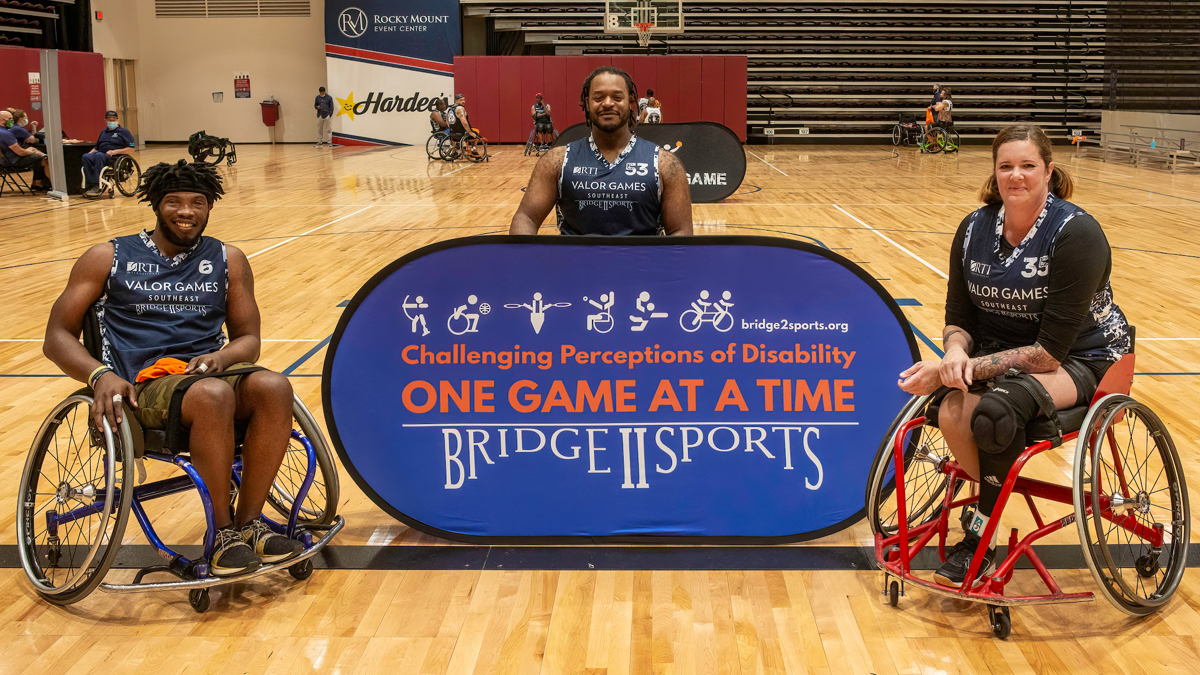 A 3×3 wheelchair basketball tournament in Rocky Mount, North Carolina, will return on September 9 and for the first time will have Bridge II Sports hosting a national 3×3 event for women wheelchair basketball players.
The tournament will take place at Rocky Mount Event Center, managed by The Sports Facilities Companies, and will feature veterans, adults and high school athletes with physical disabilities. Rocky Mount Event Center will welcome 35 participating veterans and non-veterans from North Carolina, South Carolina, Georgia, Virginia, Illinois, Texas and Arizona to play in the tournament.
Bridge II Sports is a North Carolina based non-profit organization dedicated to developing and implementing opportunities for youth, adults, and veterans with physical disabilities to realize their potential through sports participation.
"Creating hope gives life when recovering from injury, and when living life with disability. Bridge II Sports create hope and opportunities," said Bridge II Sports Founder and Chief Executive Officer Ashley Thomas. "The Rocky Mount Event Center is perfect for adapted sports events like the 3×3 wheelchair basketball competitions. I am thrilled to be able to host this with the lovely community of Rocky Mount."