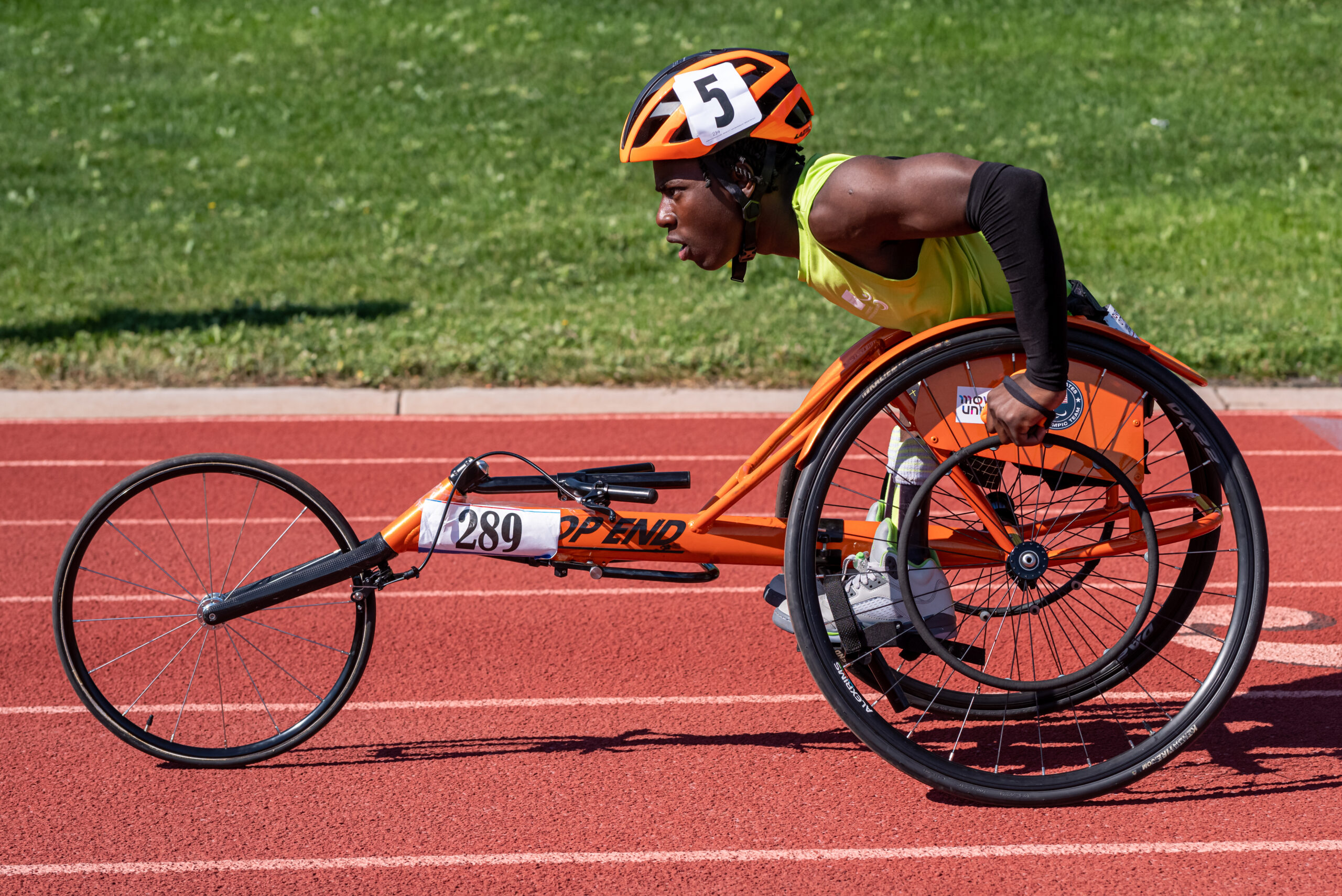 The 66th Hartford Nationals, Move United's largest and longest-standing national sport championship event for athletes with a physical disability, visual impairment, and/or intellectual disability, will take place in Hoover and Birmingham, Alabama, from July 8–14.
More than 400 athletes with disabilities and coaches are expected to participate in a series of events that include competitions, clinics, educational sessions and social opportunities. The sports include archery, paratriathlon, para powerlifting, shooting, swimming, track and field and wheelchair tennis.
The Hartford Nationals is conducted by Move United, a community-based adaptive sports organization. Athletes that compete must have qualified through more than two dozen sanctioned competitions across the country throughout the Move United member network.
"Champions compete here," said Glenn Merry, executive director of Move United. "This is the pinnacle event of the year for many of the athletes. Through our partnership with The Hartford, every athlete has the ability to push what's possible, realize their potential, and show the world what they can do."
The Hartford, along with multi-sport Para athlete Oksana Masters, will surprise three athletes with custom-fit adaptive sports equipment. In addition, one athlete will also be selected to receive The Hartford's Human Achievement Award, which is given to an athlete, nominated by their peers, who serves as an advocate for the adaptive sports movement and inspires others as a role model.
The event is hosted by the city of Hoover, Lakeshore Foundation and the Birmingham Visitors and Convention Bureau. Activities will take place at the Hoover Met Complex, the Finley Center, Lakeshore Foundation, Spain Park High School, Birmingham CrossPlex and Oak Mountain State Park.
"We are on a mission to increase participation in adaptive sports by making competitions, local events and equipment more accessible to youth and adult athletes," said The Hartford's Chief Marketing and Communications Officer Claire Burns. "We are incredibly proud to partner with Move United to help remove barriers that may prevent athlete participation and create more opportunities for thousands of adaptive athletes to experience the life-changing power of sports."