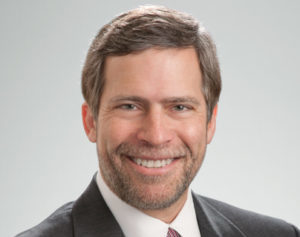 The announcement by Major League Baseball's Texas Rangers that they would be leaving Globe Life Park, which opened in 1994, for a new stadium to be completed in 2021 right next door was met with predictable gasps of "but that 'old' stadium is still new." The same cynical cries were heard when the Atlanta Braves announced that they would be moving from Turner Field, which opened in 1997, to a new stadium in Cobb County where they will begin play this season. The Rangers will have been in their current home for 27 years at the time of their move; the Braves had been in theirs for 20 years.
While there is great nostalgia for the Wrigley Fields and the Fenway Parks of the world, the reality for most baseball teams is that the half-life of a stadium keeps shortening. City demographics, economic factors, traffic patterns, sporting and cultural tastes, and technology all change, and we should not be surprised that those changes affect baseball stadiums. In a previous generation, Pittsburgh's Forbes Field lasted from 1909 to 1970. It was finally replaced by Three Rivers Stadium, which reflected the multiuse preference and saucer configuration of the early '70s. Three Rivers lasted half the time of its predecessor, giving way to PNC Park in 2001—a stadium that reflects the single-use, downtown location preference of today. Meanwhile, the financial dynamics of baseball shifted from catering to Joe Six-Pack to more club seats, suites and ticket licenses, and a realization that the fan experience improved with a more intimate setting. Call the latter the "Camden Yards Effect"—the stadium in Baltimore that created this game-changing realization when it opened in 1992. 
There may also be factors unique to a particular team's situation in seeking a new stadium. For instance, the parking revenue that the Braves will take in at their new SunTrust Park (over the course of 81 home games) far outpaces anything they could do at Turner Field. At the time Globe Life Park in Arlington was finished in 1994, both the technology and economics of retractable roof stadiums were not what they are today. A climate-controlled stadium will significantly boost the fan experience (and revenue) in the summer heat of Texas. And downsizing from a 49,000-seat stadium to a more intimate 42,000-seat stadium is in keeping with the current state of fan preferences. 
The other chronological reality that worked to the detriment of the Rangers is that Globe Life Park was constructed right before the internet boom, and well before the social media phenomenon that followed. Social media is critical to the fan experience—how can you possibly attend a ballgame (or a concert or other event at the stadium) without being able to tweet a selfie aided by either Wi-Fi in the stadium or an enhanced cellular network? It is also important to the commercial partners of the stadium owners and teams because technology can capture fan behavior, and the analytics made possible by modern stadium technology can enhance both the fan experience and revenue. Let's say you walk 400 yards from your car. The stadium technology knows where and when you parked your car and how far you have walked, and that you entered the stadium at gate 12; thus, a message pops up on your smartphone saying, "Try the crushed-ice stand to your right." It is extremely difficult to retrofit a stadium to meet the technological expectations of a new generation of fans. And capturing fans of each generation is critical to the survival of a baseball organization as a commercial entity. 
In 1971, roughly coinciding with the opening of the '70s cookie-cutter, multipurpose stadiums like Three Rivers Stadium, as well as Riverfront Stadium in Cincinnati and Veterans Stadium in Philadelphia (the latter two of which are also long gone), Carole King sang, "Doesn't anybody stay in one place anymore?" The answer is "no." And with the exception of the national historical landmarks in Chicago and Boston, get used to the idea that baseball teams won't either, and that the life expectancy of a stadium may very well be a single and short generation.
---
Bob Latham is a partner at the law firm Jackson Walker, L.L.P., and a World Rugby board member. A compilation of his best columns titled "Winners & Losers: Rants, Riffs and Reflections on the World of Sports," is available for purchase at amazon.com.