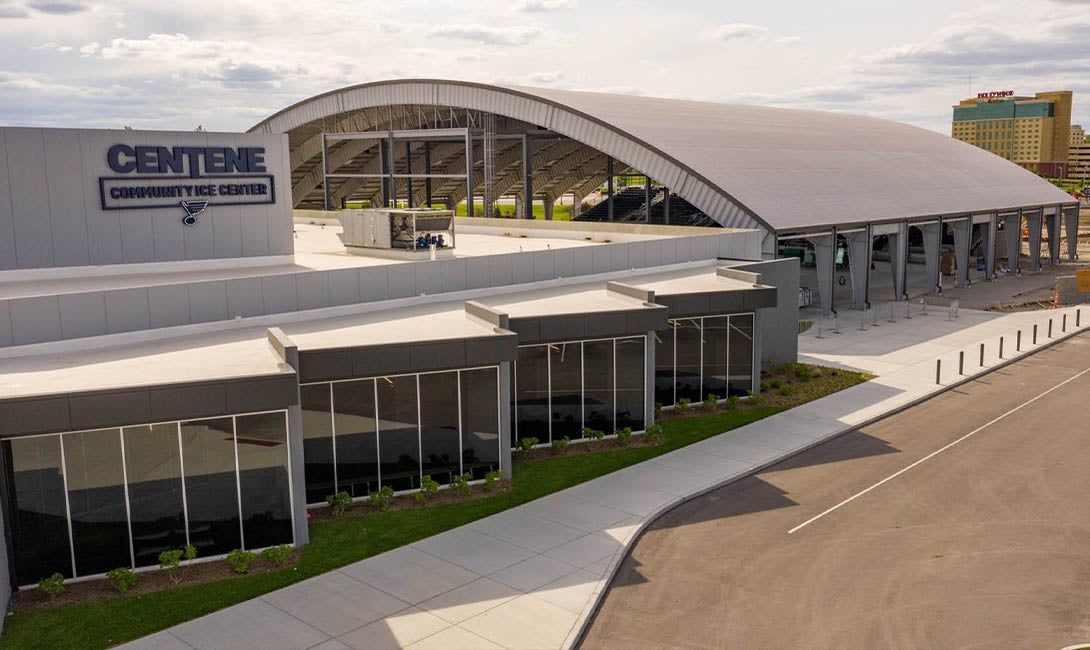 The American Collegiate Hockey Association, the governing body for non-varsity collegiate hockey in the United States, has selected St. Louis as the site for the ACHA National Championships in 2025, 2027, and 2028 with an option to bring the event to St. Louis in 2026.
"Based on discussions with team representatives at the recent ACHA Annual Meeting regarding locations for our National Championships for 2025 and beyond, our members clearly enjoyed the hospitality and convenience afforded by St. Louis," said ACHA Executive Director Craig Barnett. "Knowing that, it just made perfect sense to seek a longer-term commitment in St. Louis at the Centene Community Ice Center."
The event will be hosted by the St. Louis Sports Commission and the St. Louis Blues at the NHL club's practice facility, the Centene Community Ice Center in Maryland Heights, Missouri, which hosted the 2022 championships and will also host in 2024.
"A tremendous partnership has developed with the ACHA, St. Louis Blues, St. Louis Sports Commission, and our two outstanding venues to make the St. Louis region a recurring, popular host of the ACHA National Championships," said St. Louis Sports Commission Senior Vice President Chris Roseman.  "Along with the local hockey community, the Centene Community Ice Center, and Maryville University Hockey Center, we are proud to welcome the ACHA back to the Heartland of Hockey in 2025 and beyond, and we will deliver a first-class experience for these excellent men's and women's collegiate hockey clubs to compete for a national title in St. Louis."
The Centene Community Ice Center opened in September 2019 and is managed by the St. Louis Legacy Ice Foundation. Players from 82 teams across all five ACHA divisions—Men's Division 1, 2, and 3 and Women's Divisions 1 and 2—will compete in 121 games over the course of the event.
"The unprecedented decision of the ACHA to bring its annual National Championships back to St. Louis and the Centene Community Ice Center for as many as six times in seven years is further evidence of the excellence of our region as a host for the biggest amateur hockey events in North America," said Chris Zimmerman, St. Louis Blues president and chief executive officer for business operations.  "In partnership with the St. Louis Sports Commission, we are working with leaders throughout St. Louis to position our region at the center of the North American amateur hockey universe."