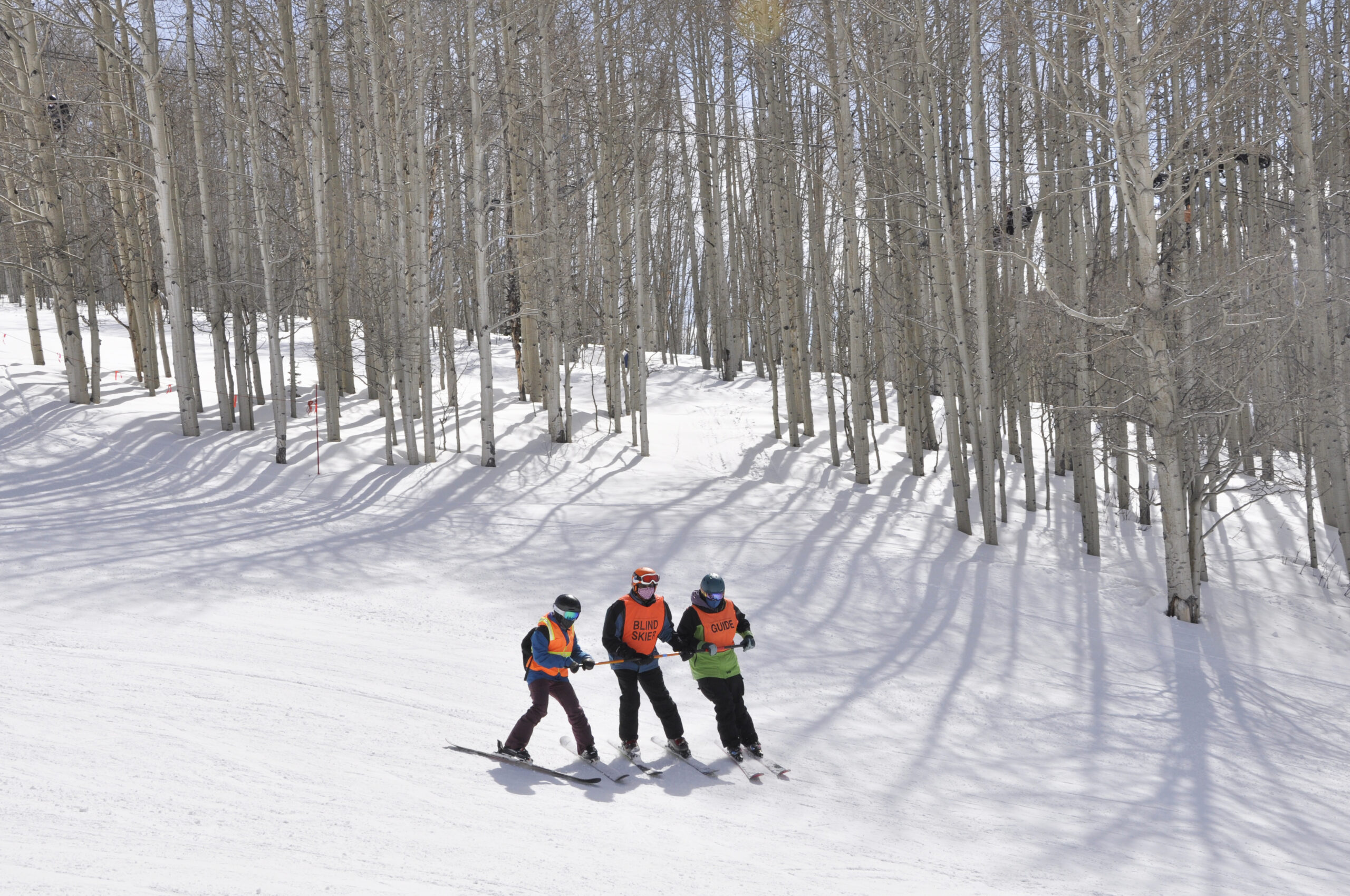 The Adaptive Sports Center has introduced a new Adventure Equity Initiative that will allow those who want to enjoy an adaptive outdoor adventure the chance to do so at a reduced cost.
For the remainder of the winter season, the initiative will lower the cost of a full day adaptive ski or snowboard lesson, equipment rental and lift ticket at Crested Butte Mountain Resort to $125 a day, which is the average price of a lift ticket. This rate is available through the end of the 2022 ski season.
A typical adaptive ski or snowboard lesson costs the nonprofit organization $300. The new initiative reduces the Adaptive Sport Center's existing subsidized full-day rate of $210 to $125. Donations and grants make up the remainder of the lesson cost.
"We recognize that the cost to enjoy the great outdoors is commonly a barrier for participation for people with disabilities, with the added requirement of specialized equipment and customized instruction," said Program Director and Acting Executive Director Chris Read. "We want to make the cost equal to what the general public would pay to get out and enjoy the sun and slopes this winter."
The Adaptive Sports Center is a non-profit organization based in Crested Butte, Colorado, whose mission since 1987 has been to enhance the quality of life of people with disabilities through outdoor adventure activities. Those who are able to contribute above the lesson fee can add a tax-deductible donation to their payment. This peer-to-peer show of support helps adventurers with disabilities join the Adaptive Sports Center to experience the value of outdoor adventures.
Participants will have access to state-of the-art equipment such as sit-skis and 4-track sliders for skiers with spinal cord injuries, cerebral palsy and other disabilities. All participants get one-on-one attention by an expert instructor and many  take lessons on an indefinite basis due to their need for adaptive services.
"Part of our commitment to the Adventure Equity Initiative is to reduce our prices to make adaptive skiing and snowboarding accessible to more people with disabilities and their families," said Read. "If additional assistance is needed for the lesson price, we have an amazing scholarship fund. No matter what, we want to get everyone interested out to experience our programs."