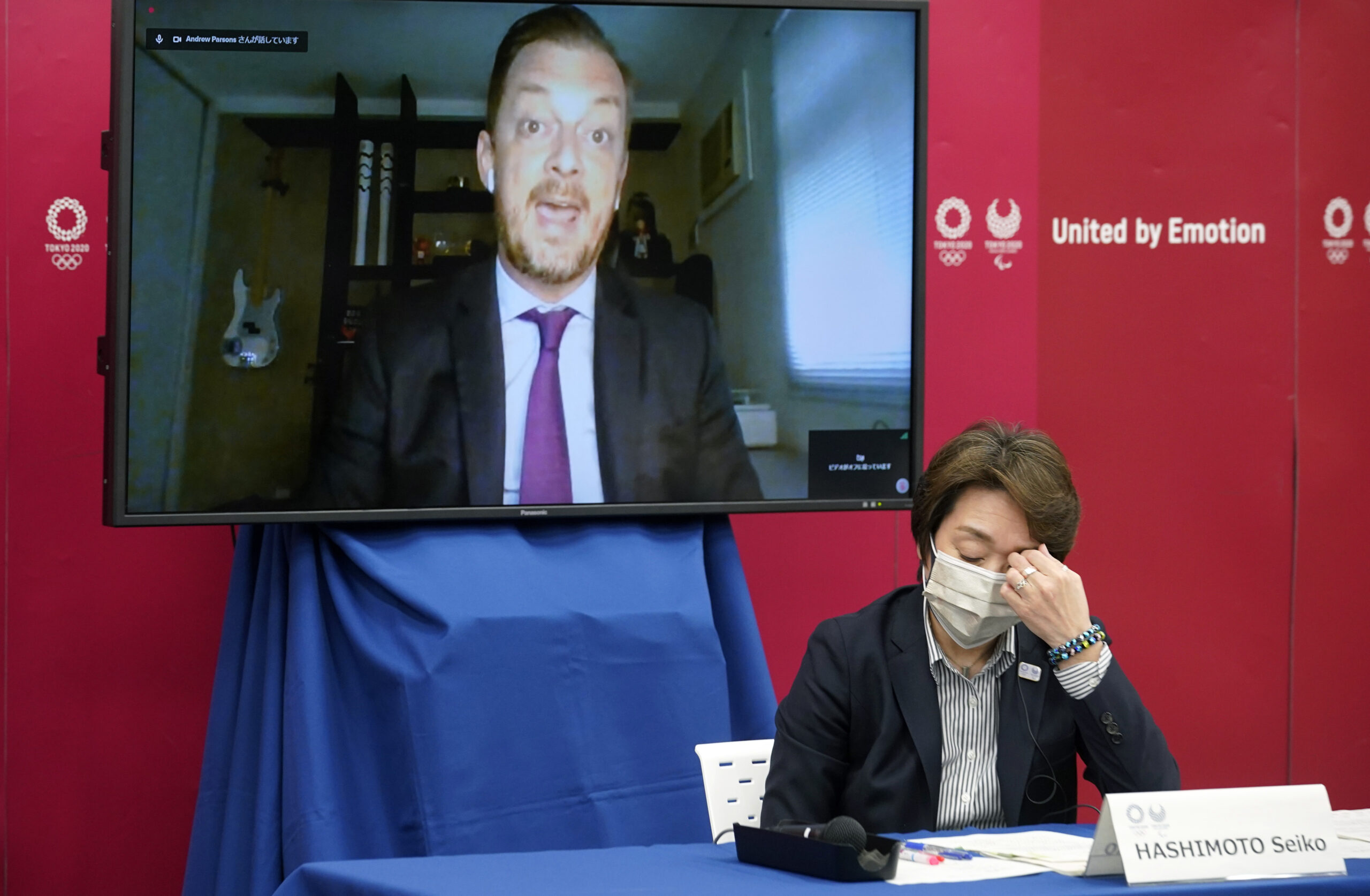 Plans to have local fans on hand for the Olympic Summer Games in Tokyo were officially shelved by the organizing committee in consult with the International Olympic Committee after the city entered another state of emergency — due to a spike of COVID-19 cases — that will last throughout the world's largest sporting event.
"Many people were looking forward to watching the games at the venues, but I would like everyone to fully enjoy watching the games on TV at home," Tokyo Governor Yuriko Koike said after meeting with IOC and Japanese organizers on Thursday.
Tokyo reported 896 new cases on Thursday, up from 673 a week earlier. It's the 19th straight day that cases have topped the mark set seven days prior. New cases on Wednesday hit 920, the highest total since 1,010 were reported on May 13. Only 15% of the Japanese public is fully vaccinated.
"A very heavy judgement was made," Seiko Hashimoto, the president of the organizing committee said, adding it was regrettable the Games were being held in a "very limited format."
"I am sorry to those who purchased tickets and everyone in local areas," she said.
#Tokyo2020 Spectators Policy: mostly 'no spectators'

All five parties deeply regret for the athletes and for the spectators that this measure had to be put in place. pic.twitter.com/oKcXpx3lfP— Tristan Lavier (@trilavier) July 8, 2021
The latest state of emergency is the fourth declared in Tokyo since the start of the pandemic. Japanese Prime Minister Yoshihide Suga said the new state of emergency would go into effect on Monday and last through August 22 — the Olympics start July 23 and run through August 8 while the Paralympics open August 24. The policy for the Paralympic Games will be decided by July 16.
Reports had circulated in Japan throughout the week that a decision on fans was imminent and comes one day after IOC President Thomas Bach arrived in Tokyo to start a three-day quarantine at a five-star hotel. Speaking via video from his hotel room, Bach said "we'll support any measure which is necessary to have a safe and secure Olympic and Paralympic Games for the Japanese people and all the participants."
While foreign fans had been barred from attending the Games for months, organizers were desperately trying to retain some sort of presence for local fans, announcing last month that venues could be filled to 50 percent capacity with a ceiling of 10,000. Having local fans would also allow the organizing committee, which is facing billions in budget deficits, a chance to regain some revenue.
Tokyo organizers had counted on $800 million in ticket revenue for the Games. Organizers had sold around 4.45 million tickets domestically and 600,000 to overseas fans before the Games were postponed last April. They later received around 810,000 requests for domestic refunds due to the pandemic.
The IOC, on the other hand, will earn up to $4 billion in income from a television-only event regardless — but while fans will not be allowed, that does not mean the stands at events will be empty. That is because VIPs, sponsors and other dignitaries of the IOC will be allowed to attend the Opening Ceremony on July 23 and other events. Organizing Committee Chief Executive Toshiro Muto said two weeks ago members of the 'Olympic family' would be allowed into venues as "organizers."