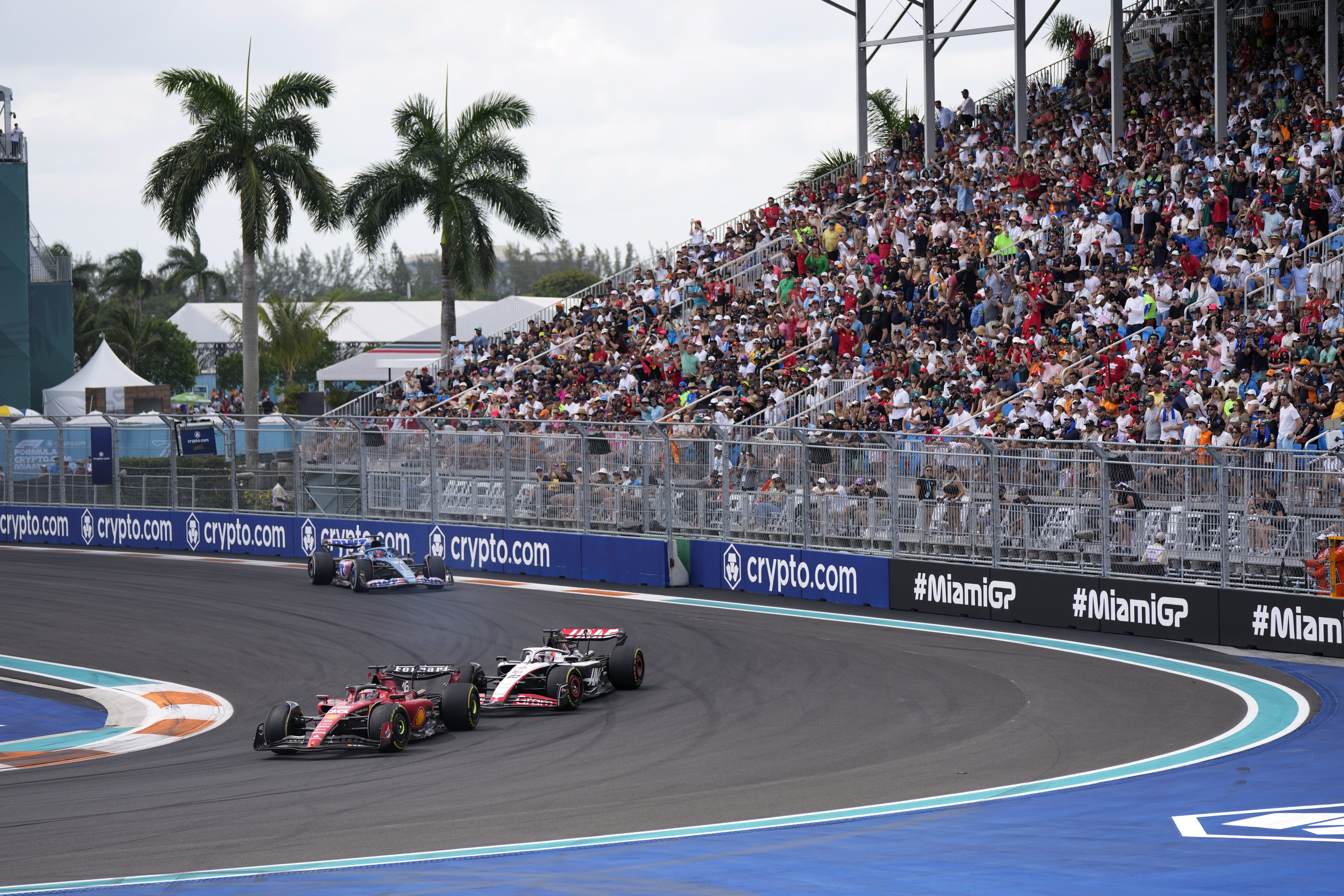 Formula One's F1 Academy series for female drivers will race next year in Saudi Arabia to start an expanded schedule with a more prominent role in 2024 grand prix weekends following the 2023 inaugural season.
The all-women series will begin in Saudi Arabia on March 7 and finish in Abu Dhabi on December 8. Miami, Qatar, and Singapore will all join the calendar for the first time, with Zandvoort and Barcelona returning for a second year.
"This calendar cements our ambition to become a truly global series, expanding our reach and improving visibility for our mission," said Susie Wolff, managing director of F1 Academy. "We want to inspire young girls and women across the globe and show them that there's a place for them in our sport and racing alongside F1 will help us achieve this."
F1 Academy will be supported by all 10 Formula 1 teams, who will each provide a driver to the series and have their livery on one car. Of the six F1 Academy events this year, only the finale this week at the Circuit of the Americas in Texas is supporting an F1 event.
"It is fantastic to welcome F1 Academy onto seven rounds of the F1 calendar next year," said Stefano Domenicali, president and chief executive officer of Formula 1. "This global platform, combined with the support of all 10 F1 teams, will take the series to the next level, providing not only the opportunity for the drivers to develop their skills on F1 tracks, but to inspire young girls around the world to pursue a future in motorsport."
2024 F1 Academy Schedule
March 7-9: Jeddah, Saudi Arabia
May 3-5: Miami
June 21-23: Barcelona
August 23-25: Zandvoort, Netherlands
September 20-22: Marina Bay, Singapore
November 29-December 1: Lusail, Qatar
December 6-8: Yas Marina, Abu Dhabi