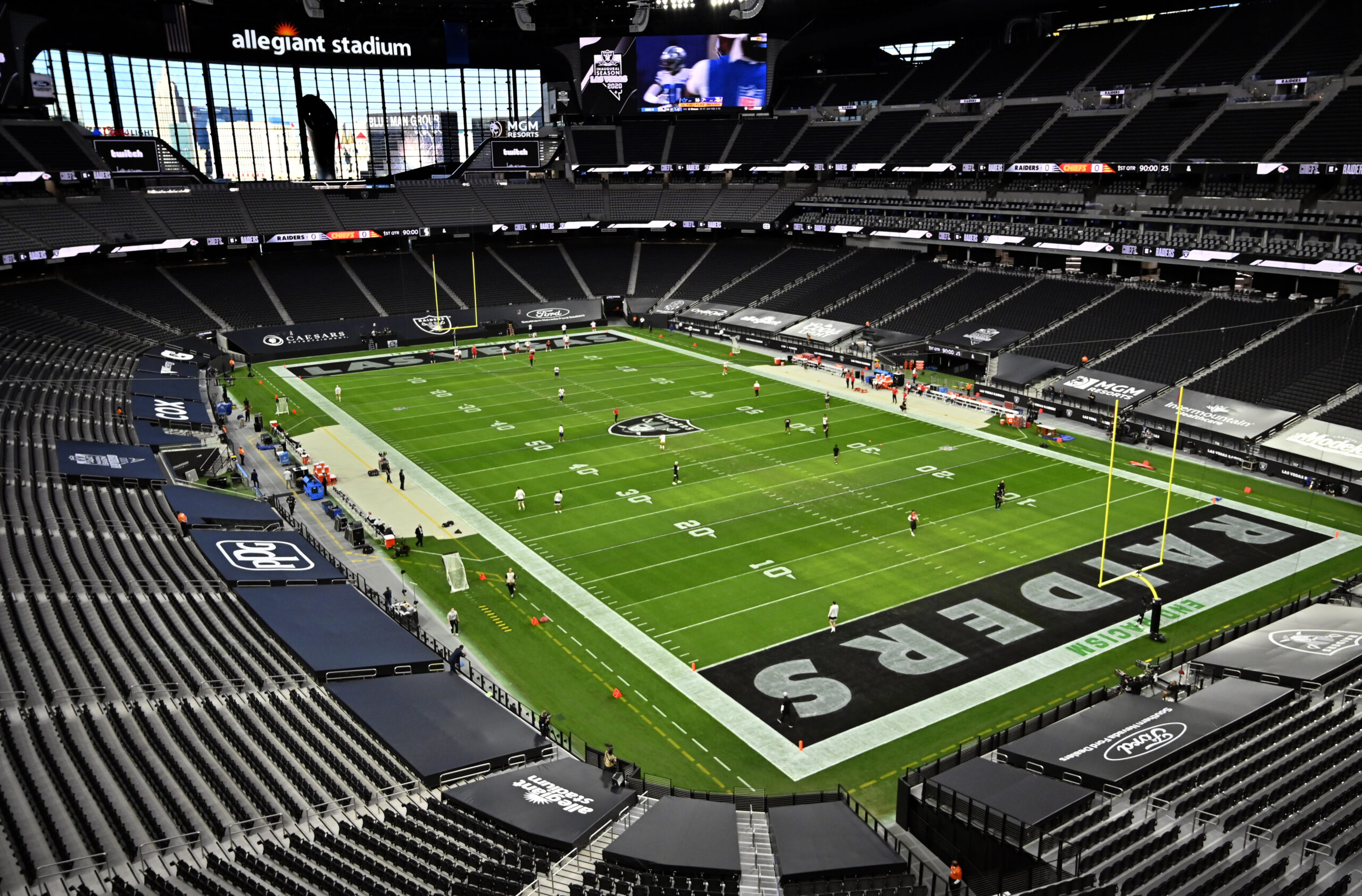 The presence of a professional football stadium along the Las Vegas Strip continues to attract events to the home of the Las Vegas Raiders.
The Nevada Interscholastic Activities Association has announced that the One Nevada Credit Union State Championship football games in three divisions will be played November 18 at Allegiant Stadium.
The Class 5A & 4A State Football Championships, presented by the Las Vegas Raiders will be played at the stadium along with the Class 2A state final if at least one southern Nevada-based team qualifies for the game. The NIAA's Class 1A and 3A championship games will be held in Northern Nevada in 2021 based on a rotation.
"Having Allegiant Stadium serve the community is one of the Raiders' most important goals," said Raiders President Dan Ventrelle. "We are honored to host the teams that will play in the state championship games and welcome their respective student body, fans and families to Allegiant Stadium."
Allegiant Stadium features a permanent installation that honors Nevada high school football with the helmets of 96 NIAA teams. The stadium has also been open for southern Nevada high school football teams selected by the Clark County School District to conduct spring practice sessions and intrasquad scrimmages.
"The NIAA's membership and participating student-athletes, coaches and contest officials are sincerely appreciative of the Raiders' commitment to the excellence of Nevada high school football," said Donnie Nelson, interim executive director of the NIAA. "The NIAA and its statewide title partner, One Nevada Credit Union, are about creating positive and memorable experiences for our student-athletes. To have our state's professional football organization step up like this and provide a first-class experience for one of our education-based activities shows how invested the Raiders are to our community."