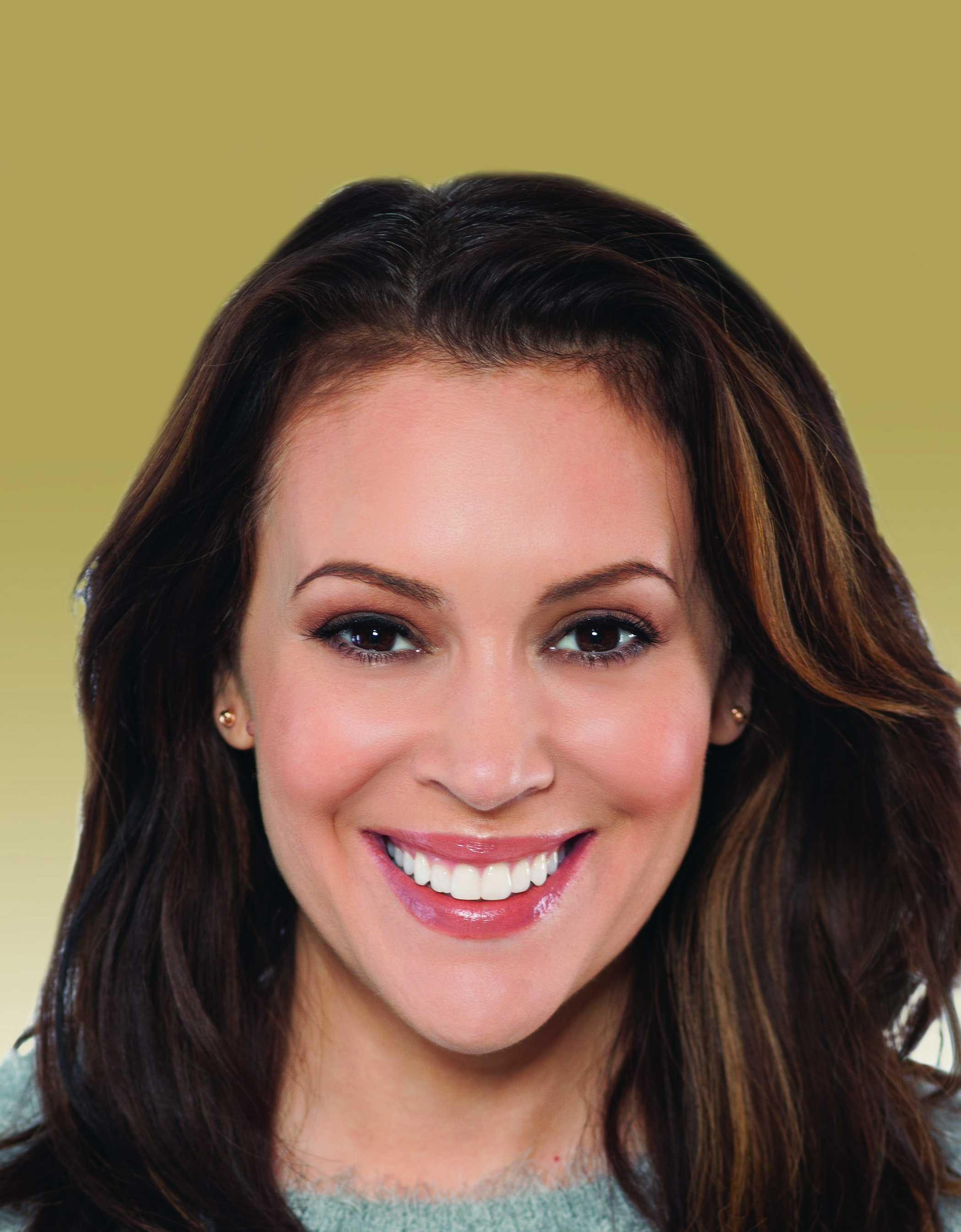 The actress is in her 10th year of licensing high-end women's fan apparel with professional leagues including MLB, the NFL, the NBA and the NHL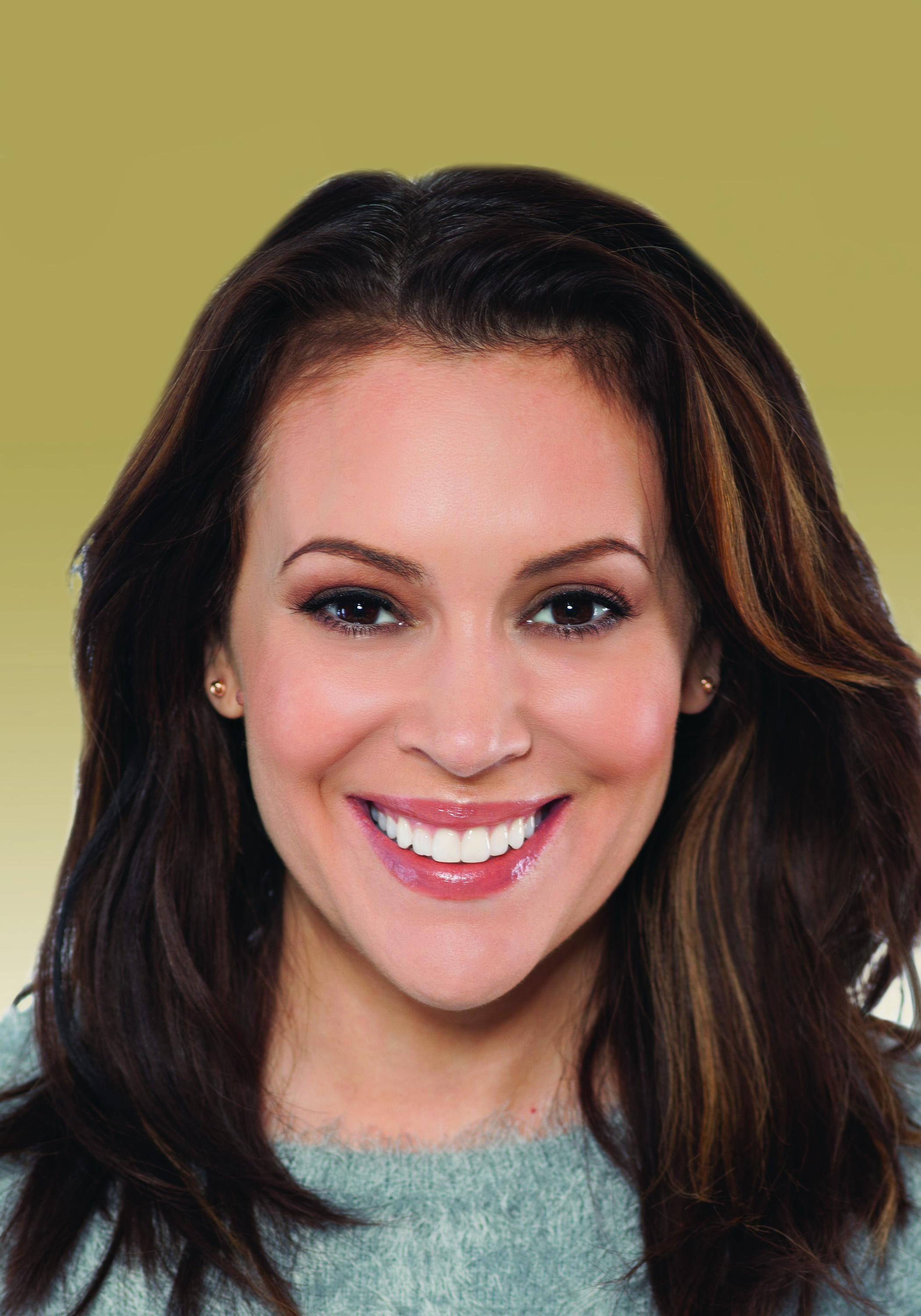 Alyssa Milano has always had a following ever since her days appearing on the sitcom "Who's the Boss?" from 1984–1992. But as she continued her acting career, including on the hit series "Melrose Place" and "Charmed," Milano was working on another venture that has proven perhaps just as lucrative. In 2006, she created Touch by Alyssa Milano, a line of high-end women's fan apparel that began with an exclusive licensing deal with Major League Baseball. The first line was so successful that other leagues began calling. Today, Touch holds the licensing for the NFL, the NBA, the NHL, NASCAR, MLS and a growing number of collegiate teams. In this interview, Milano discusses how her business began, challenges she has faced and the changing nature of women's fan apparel.
Touch by Alyssa Milano is now in its 10th year licensing sports-related clothing for women. How did this idea first come about?

It was about 11 years ago now and I had season tickets to the Los Angeles Dodgers. And the beginning of every season is kind of chilly, and I wasn't prepared. So I went into the stadium shop to get a hoodie or something to keep me warm and I couldn't find anything that I would actually want to buy. There were a lot of weird-shaped things made with cheap fabric and a lot of pink. I wound up buying a little boy's hoodie and went back to the stands and looked around. And I saw a lot of pink. I thought to myself, these women don't want to wear pink, it's just the only thing they're actually selling. So, that was kind of my light-bulb moment. I said, wouldn't it be great if someone came up with a fashion line that fit a woman's fashion needs but also enabled us to fly the team colors? I originally pitched the idea to my agency, CAA, which didn't have a sports department at the time. I was pitching it to my theatrical agent and he said, "I think that's a good idea but I'm not really sure because it's not in my world." Then, totally coincidentally, someone in the literary department knew someone at MLB Properties and got me a meeting.
What was that first meeting like?
It was incredibly intimidating. I had never really done a pitch meeting. Normally when I meet on acting roles it's a back and forth. But this was a true pitch meeting, kind of like what you see on "Shark Tank." [Laughs.] I had hired a fashion illustrator to illustrate my ideas and concepts and really pitched it as you're not doing anything specifically for the female fan and I'd like to support that fan with a fashion-forward fan apparel line. I don't think they necessarily understood the fashion part of it but I think they appreciated that I was a huge baseball fan and that perhaps I could give the female fan a voice in the sport. So they gave me the licensing and that first year MLB had the exclusive licensing. Then by the second year, we had all the other leagues rolled out. Now I'm the only licensee that has licensing for all the major sports leagues for female fan apparel, including NASCAR.
Your first MLB line sold out in a matter of weeks. Were you surprised by the response?
It was unfortunate because it was an import line and we really didn't plan for it to sell out. Well, it was unfortunate and fortunate I guess, because there was then a demand for it. I wish I could say we planned it that way, but we didn't. We just ran out of product. [Laughs.] We never intended to run out but that's what wound up happening. It was good for us. We've been very lucky because the market was so untouched. We've grown every single year that we've been out, even during the recession, which for any sort of clothing line was unheard of. It was a need that was not being met.
You and the brand had a strong presence at the NFL Experience this year during the Super Bowl in Houston. How have you tried to attach the brand to events?
We try to do three to six signings a year. And we try to give signings to teams or events that have been particularly supportive of the brand. It doesn't have to be based around something like the Super Bowl or an All-Star Game. We've certainly done those, but it can be a normal in-season game. We've done that for different leagues and different teams. It just depends. It's a great way to get out there and really get feedback from the women who buy and wear the brand.
Ten years into your business, what's the biggest change in the women's sports apparel market compared to when you started?
I'm proud to say that I feel the brand has changed the narrative of female fan apparel. And I think the bigger companies like Nike and Adidas have had to take note and make their own adjustments to the success of what we're doing and the vision of what we've been able to accomplish. That is an amazing feeling. And not so much as an entrepreneur but as a sports fan—the fact is that there are more options out there for women to be a fan of a team but also look and feel good while they're sitting in the stands. I think that's really important. Women like to feel good in what they're wearing regardless, so I don't know why going to a sporting event would change that.
Has it been difficult getting your product into stadium retail stores?
No, that was actually the easiest part. We hit some obstacles with some of our products like the denim lines. We'd have stadiums say we don't have changing rooms for them to try things on. So we've hit some obstacles, but the stadiums were the first to embrace it and then we branched out to specialty stores like Macy's. But we were first in stadiums and on the web, which is where we sold in the beginning.
Was there ever a moment where you thought: It doesn't matter to me if the sports industry is male-dominated, I'm going to make this idea happen regardless of what I might come up against?
Whatever obstacles I faced, I knew they were going to be temporary because I knew the market—because I was the market. I knew there was nothing there for me, therefore I knew that other women were looking for the same thing. I've been a sports fan my whole life. I grew up going to games, whether it be hockey games or baseball games and I grew up around other women who loved sports, so I knew the market. It became about changing the narrative and how people saw the female sports fan and how they were missing a huge opportunity not only in outreach and team support but also a financial opportunity to open that arm of revenue.
Do you see yourself as a role model for other potential female entrepreneurs when it comes to the sports industry?
I don't see myself as that but if other women see me as that, I take that responsibility very seriously and appreciate that. I think it's definitely challenging. But something like my brand would not have ever worked if a man was at the helm. That would always be my advice for other female entrepreneurs: Find that thing that only you can do.
You were part of a women in business sports summit at the NHL All-Star Game. How did that panel come about?
That was an amazing thing to give those women a voice and to talk about their experiences. It was funny because Touch was instrumental in putting that panel together. And right before we went out, all the women who participated were curious to know, do we sugarcoat this or do we really talk about how hard this was for us? I said, "No, you really talk about how hard this was for you." The time for sugarcoating things has come and gone. We need to really be vocal and support each other and be loud and say these are ridiculous things we had to come up against in fighting for equality and making our voice heard.
You recently joined the board of ACE Media, a venture by the NFL Players Association to create entertainment opportunities for players. How did you make your connection with that organization?
It was a similar thought. I've developed a bunch of unscripted shows. Obviously, sports is a passion of mine. I met with the ACE Media guys and they thought I would be a strong female component to what they were doing. Plus, the fact that I already had connections in the entertainment world and was able to be the liaison between what they're doing and find right partnerships for them through my connections I think made sense. It's something I take very seriously because, especially in football, I look at these guys and their careers are so short-lived. Most of them never really become famous unless they are really in the spotlight. What do we do for these guys? How do we transition them? Most of them have these incredible, bigger-than-life personalities and they are smart, charming and funny. So how do we utilize that to give them a life outside of football? I look at it as finding opportunities for players to be personalities when they are off the field.
How does your success in the sports business world compare to the success you've had in the entertainment industry?
It's interesting because you'd think they would intertwine somehow but they don't really. I think it's good because I think that means the clothing line stands on its own regardless of my acting career, which I think will give it longevity and probably more longevity than an acting career certainly affords an actress in her 40s. [Laughs.] It's really like two completely separate worlds—and they are two worlds I love a lot. The clothing line really exercises a business part of my brain that acting doesn't really allow. It also is incredibly creative to be able to design season after season and really be involved in that process. And acting is something that I've done forever, that I'm still incredibly appreciative that I get the opportunity to do. But it's certainly not the challenge that running a company is.