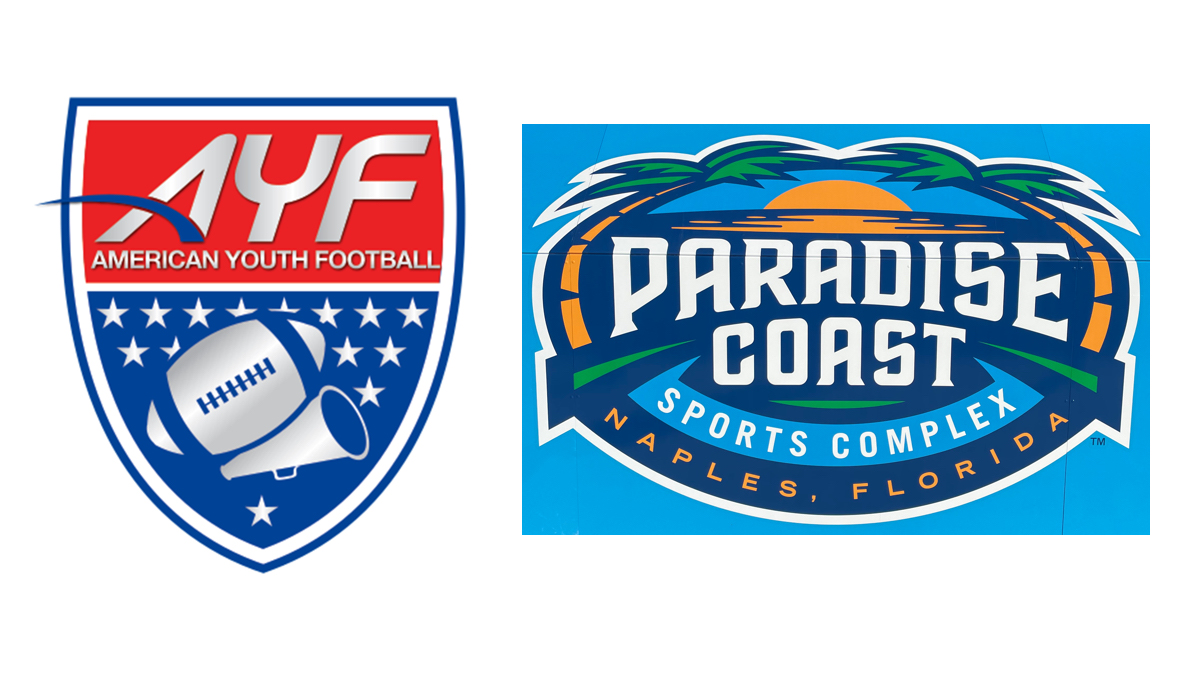 American Youth Football and Collier County, Florida, have reached an agreement that will bring the 2023 American Youth Football National championships to Paradise Coast Sports Complex in Naples.
The AYF National Championships is the largest of its kind, with more than 200 football teams from 27 states competing in a weeklong event. The event was hosted in Kissimmee, Florida, in 2022.
"We are excited to be moving our National Championships to Naples and the Paradise Coast Sports Complex, which is a world-class sports venue led by a world-class team," said American Youth Football President Joe Galat.
The venue has a 3,500-seat championship stadium and 10 artificial turf fields for use at the tournament. The championship stadium also has a JumboTron scoreboard and the complex overall hosts a variety of tournaments year-round including soccer and lacrosse in addition to football.
"Collier County's development of PCSC as a premier sports destination, featuring 10 artificial-turf fields — including the 3,500-seat PCSC Stadium — and all the amenities, made the decision to move the event an easy one," said American Youth Football Vice President of Operations Craig Karahuta.
American Youth Football is a nonprofit organization and the nation's largest youth football and cheer program. Notable AYF alumni include Kavon Thibadeux, Chris Olave and Kenny Pickett along with 2021 Heisman Trophy Winner Bryce Young.
"Paradise Coast Sports Complex is proud to host an event of such significance and thank the AYF leadership for sharing our vision that this venue should have the biggest and best events in youth sports," said Paradise Coast Sports Complex General Manager Adrian Moses.